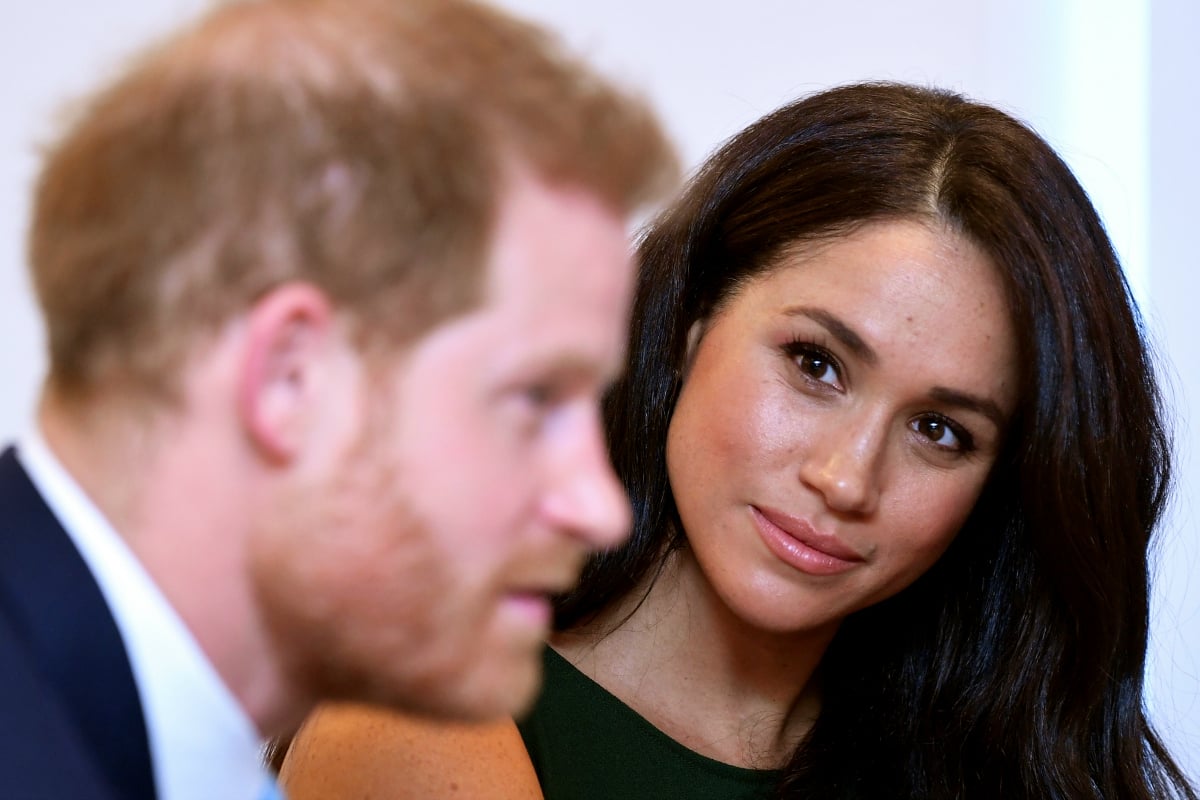 Early on Friday morning (Australian time), Prince Harry and Meghan, Duchess of Sussex, sensationally announced that they were ditching their cushy jobs as senior Royals and becoming "financially independent".
It seemed brave. A young, modern couple, unshackling themselves from an institution rooted in often-archaic traditions.
But according to a long-time friend of the Duke, the situation was less a case of the strong-willed youngest running away from home, and more spare-to-the-heir being shoved out the door.
ITV journalist, Tom Bradby, has known the Duke of Sussex for two decades. It was he whom Harry and Meghan chose to open up about their mental health struggles via the much-talked-about 2019 documentary, An African Journey. They are about as close as a journalist and Prince could/should get.
Watch: Meghan talks to Tom Bradby about struggling with the intense media scrutiny.

And according to his account of the whole #megxit saga, the couple feared they were being "driven out" of the working Royal Family, fears that were confirmed when they took a six-week Christmas/New Year break in Canada while the others joined the Queen at Sandringham – as is tradition.
"It had been made clear to them in their absence there was going to be a slimmed-down monarchy," he said on ITV News, "and they weren't really a part of it."
A leaner monarchy.
Prince Charles' plans to streamline the monarchy aren't new.
Ever since the Queen's Diamond Jubilee celebrations in 2012 when the extended relos were snubbed from the traditional balcony appearance at Buckingham Palace, it's been understood that the Prince of Wales intends to trim the fat, for the sake of the public purse and to minimise the risk of scandal surrounding the monarchy. (Case in point: Prince Andrew)
It's been speculated that, once he takes the throne, he intends to limit working royalty to the line of succession: in other words, himself and Camilla, Duchess of Cornwall, plus his children and grandchildren.