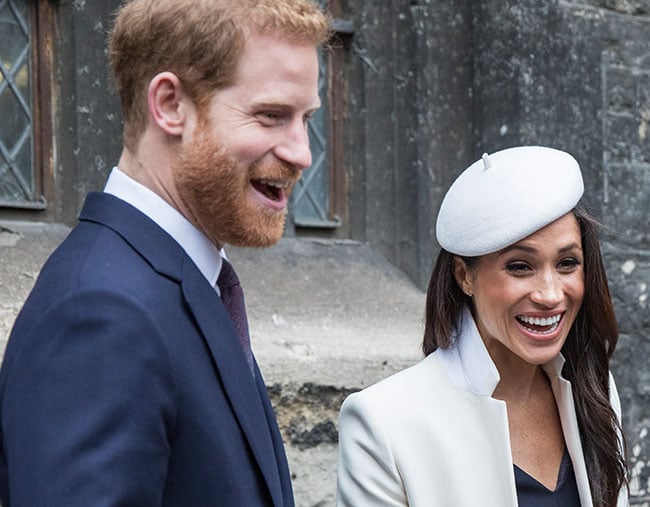 It's news to no one that the British royal family like their traditions.
And on Easter Sunday, Queen Elizabeth II attended a church service at St George's Chapel like she does every year, along with most of her family.
We say most because Prince Harry and his fiancée Meghan Markle didn't attend the service. That's in contrast to Prince William and the heavily pregnant Duchess of Cambridge, who is expected to give birth this month.
So why weren't Prince Harry and Meghan Markle spending Easter with the rest of the royals?
Meghan Markle had to go to 'kidnapping training' and we need to talk about it. Post continues.
Well, we don't know for sure, but royal sources told Hello magazine the couple has simply chosen to do their own thing on the public holiday.
We wouldn't blame them for wanting to take a break from the public eye – they've been showing their faces a lot in recent months and are probably enjoying a break. Not to mention they've got a wedding date fast approaching, and inevitable last-minute details to sort out.
But skipping a traditional family event like this for any reason isn't something royals often do.
It's just another reason why we think Prince Harry and Meghan Markle are going to be a very different kind of royal couple.
We can't be a princess, but we can adopt a little bit of royal etiquette into our real life.