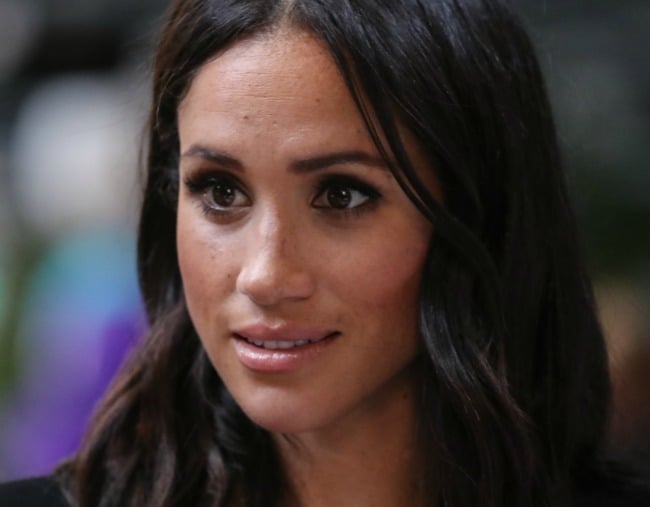 1. The new bedtime rule Meghan Markle has had to get used to as a royal.

We know that despite never having to worry about bills again, being a royal like Meghan Markle isn't exactly a carefree existence – there are plenty of rules to follow.
You'd think, however, she would at least get to choose her own bedtime.
But apparently not.
Private secretary to Queen Elizabeth, Sir William Heseltine, explained in a chat with The Sun that when royal family members stay at the Queen's home in Buckingham Palace, they must wait until Her Majesty goes to bed before they can.
Sir William said it was considered "bad form" to hit the hay earlier.
Meghan Markle will be expected to abide by this when she sleeps over, but there is a precedent for ignoring this rule. Princess Diana would excuse herself early, according to the royal insider.
Meghan broke her fair share of royal rules before her wedding. Post continues.
2. Joe Jonas has shared a touching message about Demi Lovato's overdose.
Joe Jonas, 28, has shared a message on Twitter for his close friend and ex-girlfriend Demi Lovato, who has been hospitalised as a result of an overdose.
The former member of the Jonas Brothers tweeted, "Like all of you I am thinking of @DDLovato right now. She needs our prayers and support. We all know how strong you are Demi. #prayfordemi".
Like all of you I am thinking of @DDLovato right now. She needs our prayers and support. We all know how strong you are Demi. #prayfordemi

— J O E J O N A S (@joejonas) July 25, 2018
Jonas and Lovato co-starred in Camp Rock for a number of years, and dated, according to Lovato, for "a month or two" in 2010.
The former Disney Channel star began dating Game of Thrones actress Sophie Turner in 2016, and the pair were engaged in October 2017.
An eyewitness told E! News that Lovato's mother and sister are with the 25-year-old in hospital as she recovers.
3. Married at First Sight's Nasser Sultan just ruthlessly mocked Tracey Jewel's self-published book.
Nasser Sultan has done a thing.
And he's done said thing to Tracey Jewel.
You see, on Tuesday Nasser decided to post a video to Instagram mocking his fellow MAFS alumni's 2016 self-help book, Don't Mess with the Goddess.
In the clip, the 51-year-old read a passage from the book and then asked his dog Winston to explain it to him.
"What is meant to be, will always find a way," Nasser read out loud.
"Winston, do you know what this is about?" he then asked his sleeping dog. "Can you explain to me? You can't, can you? No?"
In the caption, Nasser wrote that Tracey's book didn't make him "feel like a Goddess".
"Tracey's book hasn't got either of us feeling like a Goddess yet. The dog definitely prefers when I read 50 Shades to him," he wrote.
Nasser pls.
This is getting ridiculous.
4. Kris Smith says his son is having body image issues at just eight years old.

Kris Smith has opened up about his son's body issues.
The model says his eight-year-old son, Ethan Edward, is experiencing the same kind of body image issues that he did when he was young.
"He is going through body issues too. He is starting to get to an age where he is saying, 'I don't like this about me'," he told the Daily Telegraph.
"How many of these opinions are his and how many are because of other kids in the schoolyard?" he added.
The 39-year-old explained to his son that a "six pack" is not the key to happiness.
Smith, who is an ambassador for Myer, recently opened up about his own body image issues, which he developed after being overweight as a child.
He told BW Magazine that he still feels like a "fat kid inside" even though he's now a model.
Smith shares Ethan Edward with his ex-partner, Dannii Minogue.
5. Kate Middleton's beautiful act for Prince George the morning after Prince Louis' birth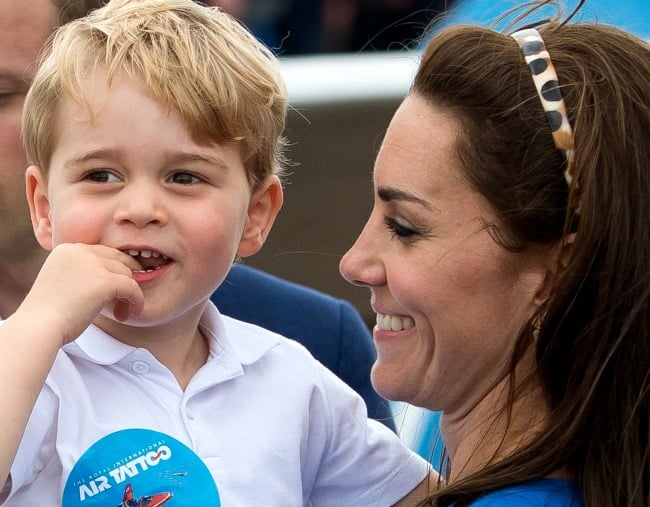 There are a lot of things mums might not want to do after giving birth and a photo call and a school run are probably two of them.
However, the 36-year-old Duchess of Cambridge did both shortly after giving birth to her third child, Prince Louis.
The mum-of-three shocked royal onlookers when she stepped in front of cameras looking primed and polished outside the Lindo Wing at London's St Mary's Hospital seven hours after delivering Prince Louis. But what she did next wasn't captured by the media, yet speaks to her dedication as a parent to keep life as normal as possible for her eldest son.
Read about how the other parents react to seeing Kate and Prince William at the school drop off in our full story, here.
To catch up on all your royal news make sure you check out our Royal Hub. It's a blast.