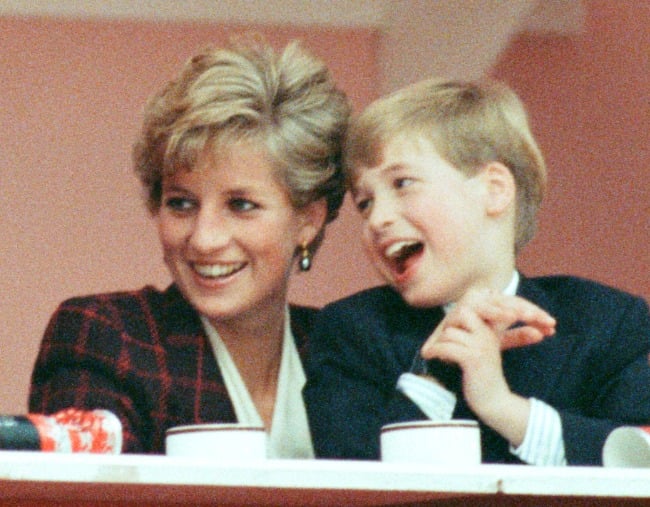 It's clear to the world that Princess Diana had a special bond with her two boys, Prince William and Prince Harry.
And this recently resurfaced anecdote from the Princess of Wales' butler, Paul Burrell, is just one example of how much the princes, in this case her eldest son, loved their mother.
In his 2000 book, A Royal Duty, Burrell described just how hard Diana found her divorce from Prince Charles.
As they negotiated their legal separation in 1996, Charles insisted that Diana give up her 'Her Royal Highness' title.
While it may not seem like such a slight, it meant that Diana, post-divorce, would need to curtsy to the royal family – including her sons.
A then-teenaged William saw his mum's "distress", and, according to Burrell, vowed to right the wrong when he took over the throne.
"[Diana] told me how [William] had sat with her one night when she was upset over the loss of HRH, put his arms around her and said, 'Don't worry, Mummy. I will give it back to you one day when I am King'."
Prince William never got to make good on his promise. It was just a year after his parent's divorce was finalised that Diana was killed, in August 1997.
More than a decade after her death, the then 26-year-old described the pain of losing his mum when he was just 15.
"Losing a close family member is one of the hardest experiences that anyone can ever endure.
"Never being able to say the word 'Mummy' again in your life sounds like a small thing. I too have felt — and still feel — the emptiness on such a day as Mother's Day."
Thank you - just by clicking on this and other content on Mamamia, you are helping to fund education for some of the world's most disadvantaged girls.
Together with our commercial clients and charity partner Room to Read, Mamamia's goal is to be funding 1,000 girls in school each and every day, by June 2020.
Learn more here about our ongoing mission to make the world a better place for women and girls.