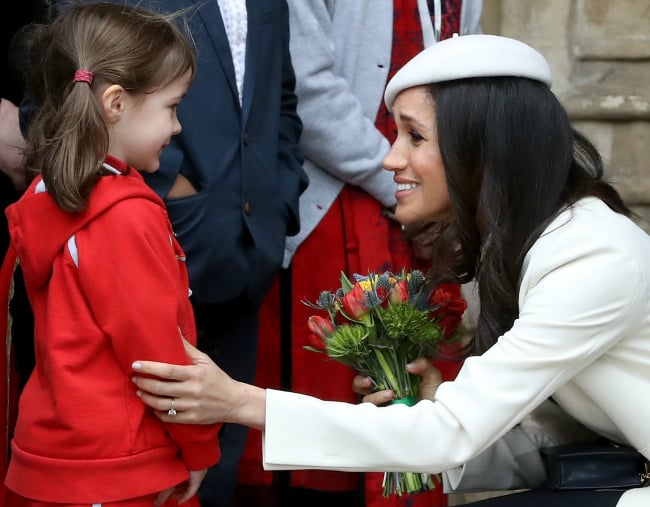 Today, Kensington Palace officially announced that Prince Harry and Meghan Markle are expecting a child around March 2019.
Announced on the Kensington Royal Instagram just minutes ago, the palace wrote: "Their Royal Highnesses The Duke and Duchess of Sussex are very pleased to announce that The Duchess of Sussex is expecting a baby in the Spring of 2019."
"Their Royal Highnesses have appreciated all of the support they have received from people around the world since their wedding in May and are delighted to be able to share this happy news with the public," they added.
According to The Sun, there are a strict set of rules they will have to follow.
The gender is secret. 
Prior to the birth of Prince Louis, royal fans contemplated his gender. Would he be a prince? Or would Princess Charlotte be getting a little sister? There were also rumours that the Duke and Duchess themselves waited until birth to see what gender their child would be.
Travelling overseas is forbidden. 
During Kate Middleton's three pregnancies, she made several public appearances. She attended hospitals to speak and visited museums for openings, but she didn't travel abroad.
Of course there was one exception, when Kate Middleton accompanied Prince Harry to Norway and Sweden earlier this year, during her pregnancy with Prince Louis.
During their trip, Kate attended a dinner at the palace and visited Karolinska Institute to discuss mental health challenges in Sweden. While her trip was important, it wasn't strenuous, and with some of the best medical systems in the world in Scandinavia, the pregnant Duchess was in good hands.
There are strictly no baby showers. 
The best part of having a kid is the baby shower, right? Apparently not. According to Victoria Arbiter, ABC News Royal Expert, baby showers are not allowed in the royal family.