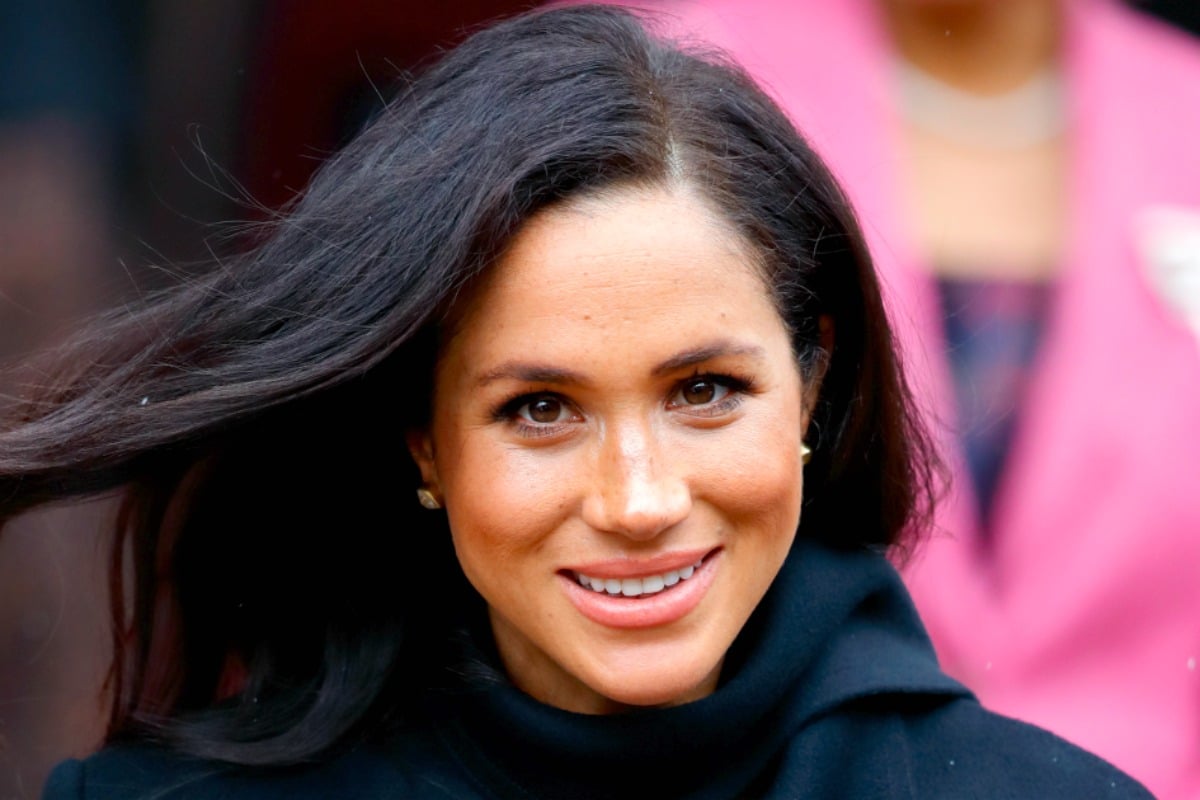 To catch up on all things royal family, including Meghan Markle and Kate Middleton, make sure you check out our Royal Hub. We've got you covered.
The Duchess of Sussex, Meghan Markle, has had a baby shower in New York, and it was as glamorous as you'd expect it to be.
The shower was held at The Mark hotel in Manhattan this week for the Duchess, who is approximately seven months pregnant. The world's press was staked outside, trying to snap Markle and whomever was on the guest list. Attendees were Suits co-star Abigail Spencer, Amal Clooney, Jessica Mulroney, Serena Williams, and Gayle King (better known as Oprah's BFF).
Tennis champion Williams, who posted an Instagram snap from The Mark's signature bathrooms, is reportedly responsible for throwing the shower – and paying for it.
Could not inviting Middleton to the shower possibly have been an oversight? Or a pointed omission? Of course not.
The media has been reporting since November 2018 that the sister-in-laws, both 37, have been feuding. It was, in fact, on November 23, when the news broke that Markle and her husband, Prince Harry, 34, were moving out of Kensington Palace – and The Sun reported they suspected a feud in the family.
Ever since then, the women have been regularly pitted against each other in the media. According to sources at the Daily Mail, "Kate and Meghan are very different people," who "don't really get on".
"There is no doubt," the publication surmised, "that Harry's marriage to Meghan has hastened the brothers' decision to go their separate ways in terms of living arrangements".
Adding to the reported 'tension', Meghan has also in this time been labelled 'problematic' for her desire to make her mark/introduce change into the royal household.
LISTEN: The reason there is gossip about Meghan Markle is because she is not allowed to speak for herself…