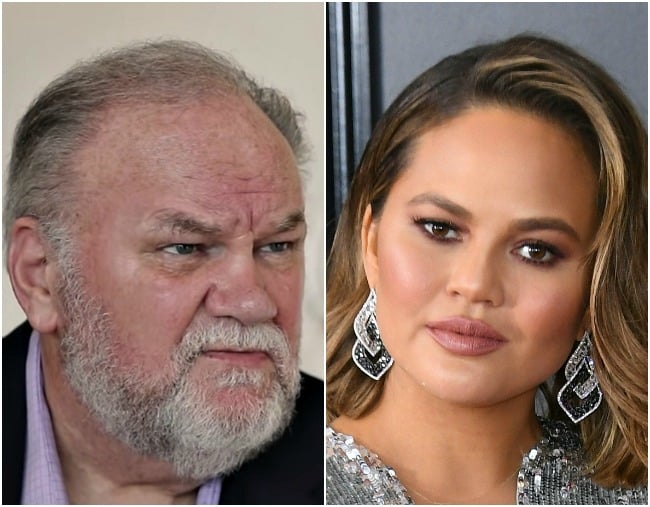 It was intriguing at first. A reclusive former Hollywood lighting director thrust into the spotlight by his famous daughter's engagement to a British royal.
But as the wedding approached, as Thomas Markle gave interview after interview, feeding the tabloid hunger for insight into his strained relationship with former Suits star, Meghan, the tide quickly turned.
What was once intriguing, started seeming, well, just plain exploitative.
Model Chrissy Teigen captured the mood perfectly over the weekend, tweeting images of one of the 74-year-old's latest interviews.
"This guy…this guy sucks," Teigen wrote. "What is wrong with him? Let your daughter be happy, please. This is embarrassing." [sic]
this guy…this guy sucks. what is wrong with him? let your daughter be happy, please. this is embarrassing. pic.twitter.com/FADsBT5sfX

— christine teigen (@chrissyteigen) July 28, 2018