On 19 May, Prince Charles walked Meghan Markle down the aisle in front guests, cameras and a two billion sets of eyes at home. One set belonged to Thomas Markle, who watched the ceremony on TV while "disappointed" he couldn't be there, a friend has revealed.
Lori Davis, who lives in the same gated community in Mexico as the Duchess of Sussex's father, shared details of how Thomas spent his daughter's big day in an interview with The Sun.
Lori, who spoke with Thomas' permission, told the UK newspaper that he watched the ceremony on TV while eating jelly at a $32-a-night Airbnb property in Mexico.
"Tom watched the wedding by himself. He thought the ceremony was beautiful but I am sure forever he will regret not being there," she said.
"I'd bought him some Jell-O and a fruit salad which he ate while he watched it."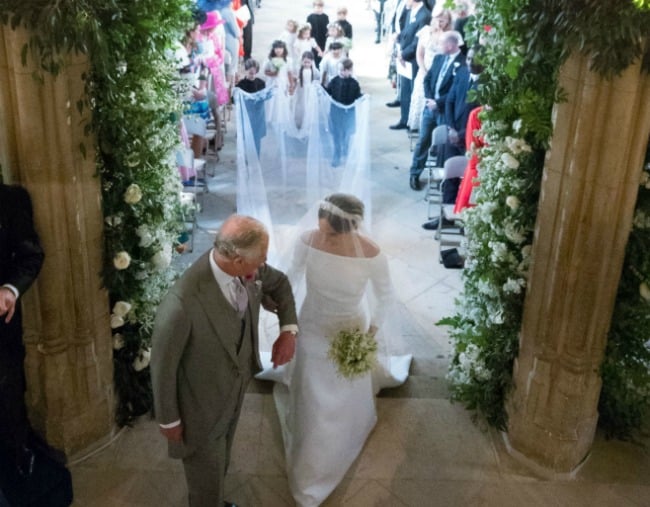 Yes, while his daughter and her partner exchanged vows and went on to celebrate with friends, Meghan's mum Doria Ragland, and Prince Harry's family, Thomas sat in a strange room alone, eating jelly, wishing he could be there.
Whatever you think of his paparazzi-photo staging, it's an upsetting experience to imagine.
Also in the interview, Lori backed up reports it was Thomas' heart condition that ultimately kept him from flying to London to attend the wedding, saying he had hoped to walk her down the aisle.
"He said to me he wanted to be like Princess Diana's father and walk his daughter down the aisle and he'll always be disappointed he couldn't be there," the 38-year-old said.
However, Lori said Thomas was "so happy" that Prince Charles stepped in to walk beside her on his behalf, adding that he "loved" the wedding and thought his daughter looked "amazing".