For everything Prince Harry, Meghan Markle and the Royal Wedding in one convenient place, visit our Royal Wedding hub.
When Meghan Markle was just seven years old, she found herself fawning over a set of Barbie dolls. They were called The Heart Family and included a mum doll, a dad doll, and two children. She desperately wanted these dolls.
It was a perfect nuclear family, and it was only sold in sets of white dolls or black dolls.
"I don't remember coveting one over the other, I just wanted one," she wrote for Elle in 2015.  "On Christmas morning, swathed in glitter-flecked wrapping paper, there I found my Heart Family: a black mum doll, a white dad doll, and a child in each colour. My dad had taken the sets apart and customised my family."
It was only a handful of years before that her father, Thomas Markle, had met her mother, Doria Ragland, when he was a lighting director for a soap opera and she was a temp at the studio.
"I like to think he was drawn to her sweet eyes and her Afro, plus their shared love of antiques," Markle wrote in that same Elle piece. "Whatever it was, they married and had me. They moved into a house in The Valley in LA, to a neighbourhood that was leafy and affordable. What it was not, however, was diverse. And there was my mom, caramel in complexion with her light-skinned baby in tow, being asked where my mother was since they assumed she was the nanny."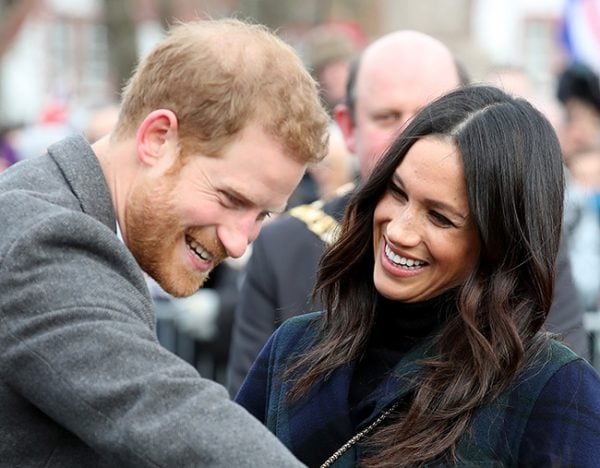 By the time she was six, the two had divorced and Markle went to live with Ragland, a yoga instructor and social worker. Much has been made of the relationship between Markle and her mother - her mother, in fact, accompanying her to the Invictus Games in her very first public appearance with Prince Harry - but little has been made of the nature of her relationship with Thomas.