For everything Prince Harry, Meghan Markle and the Royal Wedding in one convenient place, visit our Royal Wedding hub.
When Meghan Markle was just seven years old, she found herself fawning over a set of Barbie dolls. They were called The Heart Family and included a mum doll, a dad doll, and two children. She desperately wanted these dolls.
It was a perfect nuclear family, and it was only sold in sets of white dolls or black dolls.
"I don't remember coveting one over the other, I just wanted one," she wrote for Elle in 2015.  "On Christmas morning, swathed in glitter-flecked wrapping paper, there I found my Heart Family: a black mum doll, a white dad doll, and a child in each colour. My dad had taken the sets apart and customised my family."
It was only a handful of years before that her father, Thomas Markle, had met her mother, Doria Ragland, when he was a lighting director for a soap opera and she was a temp at the studio.
"I like to think he was drawn to her sweet eyes and her Afro, plus their shared love of antiques," Markle wrote in that same Elle piece. "Whatever it was, they married and had me. They moved into a house in The Valley in LA, to a neighbourhood that was leafy and affordable. What it was not, however, was diverse. And there was my mom, caramel in complexion with her light-skinned baby in tow, being asked where my mother was since they assumed she was the nanny."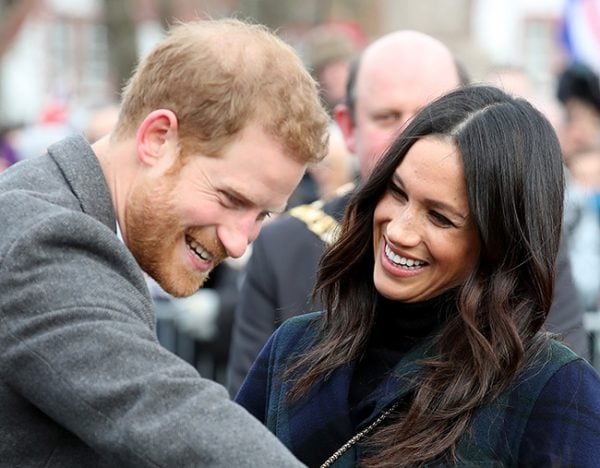 By the time she was six, the two had divorced and Markle went to live with Ragland, a yoga instructor and social worker. Much has been made of the relationship between Markle and her mother - her mother, in fact, accompanying her to the Invictus Games in her very first public appearance with Prince Harry - but little has been made of the nature of her relationship with Thomas.
While Ragland is rumoured to be sitting down in conversation with Oprah, the scope of Thomas Markle's foray into the public eye and the mainstream media are limited to a few curious paparazzi shots in various parts of Mexico.
Last month, he was spotted in his hometown of Rosarito, Mexico carrying Images of Britain: A Pictorial Journey Through History, a book highlighting some of the UK's most notable landmarks.
Earlier this week, he was spotted in an internet cafe reading about Markle's relationship with Harry in Town and Country.
So, save for someone who likes to read up in his daughter's future, who is Thomas Markle Sr.?
Well, for one, he is the one who will walk his daughter down the aisle.
"Prince Harry and Ms. Markle are very much looking forward to welcoming Ms. Markle's parents to Windsor for the wedding," Prince Harry's press secretary confirmed earlier this month.
"Mr. Thomas Markle and Ms. Doria Ragland will be arriving in the UK in the week of the wedding, allowing time for Prince Harry's family, including The Queen, The Duke of Edinburgh, The Prince of Wales, The Duchess of Cornwall, and The Duke and Duchess of Cambridge, to spend time with them before the big day."
Thomas Markle was a lighting director on shows like Married... with Children and General Hospital. He was good at it, too, winning a Daytime Emmy Award for his work.
"Every day after school for 10 years, I was on the set of Married... with Children, which is a really funny and perverse place for a little girl in a Catholic school uniform to grow up,"  the actress said of her relationship with her father in an interview with Esquire in 2013.
"There were a lot of times my dad would say, 'Meg, why don't you go and help with the craft services room over there? This is just a little off-colour for your 11-year-old eyes.'"
In 2016, she dedicated an Instagram post to her father for Father's Day, writing:
"Happy Father's Day, daddy. I'm still your buckaroo, and to this day your hugs are still the very best in the whole wide world.
"Thanks for my work ethic, my love of Busby Berkeley films & club sandwiches, for teaching me the importance of handwritten thank you notes, and for giving me that signature Markle nose. I love you xo -Bean," she wrote.
But perhaps the most profound tale Meghan Markle tells of her father is a story she told in her piece for Elle in 2015. She was in seventh grade, and there was a mandatory census she was forced to complete in class: She needed to check one of the boxes to indicate her ethnicity. With a Caucasian father and African American mother, she didn't fit in any of the boxes.
"When I went home that night, I told my dad what had happened. He said the words that have always stayed with me: 'If that happens again, you draw your own box.'"