For everything Prince Harry, Meghan Markle and the Royal Wedding in one convenient place, visit our Royal Wedding hub.
The royal wedding may be over, but Meghan Markle still has a lot to learn as she settles into her new role as the Duchess of Sussex.
Now that she's officially part of the royal family, she has lots of new rules to adhere to, including rules on how she eats, how she dresses and even what board games she is allowed to play.
According to the Mirror, Meghan still has to curtsy to her now sister-in-law Kate Middleton, the Duchess of Cambridge, even though Meghan is now a duchess herself.
This is because Kate is higher up in the royal ranks than Meghan. Kate's husband, Prince William, is second in line to the throne and her children, Prince George, Princess Charlotte and one-month-old Prince Louis are third, fourth and fifth in line after their father.
As Meghan's new husband, Prince Harry, is lower in the royal ranks as sixth in line to the throne, it is expected of Meghan to curtsy to Kate Middleton.
It's not just curtsying that is used to display the line of succession, Prince Harry and Meghan are also required to always walk behind the Duke and Duchess of Cambridge.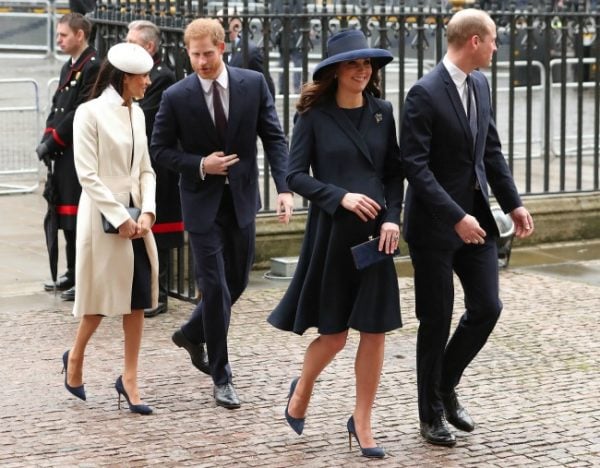 This rule is not just placed on Prince Harry and Meghan – Prince William and Kate must also walk behind Prince Charles, who is next in line to the throne. According to Harpers Bazaar, Prince Phillip even has to walk a few steps behind Queen Elizabeth, his wife.