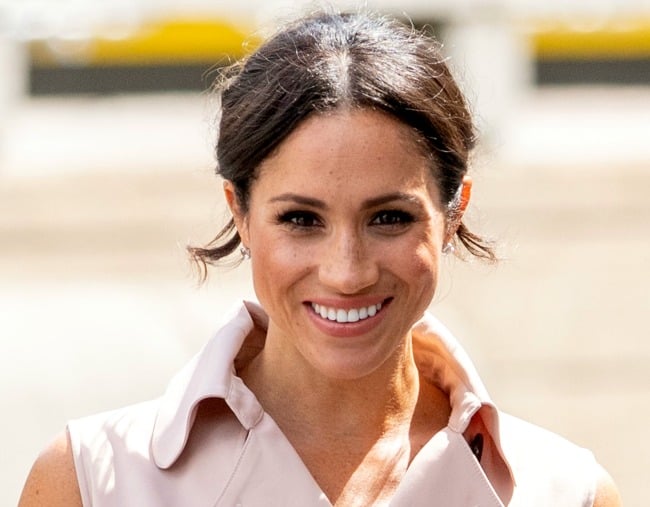 Meghan Markle is a day away from celebrating her 37th birthday and her first as a royal.
But as with everything else that comes with her new 'duchess' title, there are rules.
Oh so many rules.
And these are the ones Meghan will be following come this Saturday, August 4.
Meghan Markle's known for being a bit of a rule breaking royal… and we're all for it.
Chances are, we won't know how she's celebrating.
While we know Meghan Markle and Prince Harry visited Botswana for her 36th birthday last year, and she'll technically be attending the wedding of Charlie Van Straubenzee and Daisy Jenks this year (Prince Harry is the best man), royals are infamously hush-hush about their private lives.
According to royal expert, Richard Fitzwilliams, he thinks the birthday celebrations will be low-key.
"I wouldn't expect anything at all spectacular, we may well never be told how she celebrates," he told Express.co.uk.
"Meghan has a serious image as a humanitarian activist and this is what she and Harry are concentrating on."
No selfies or social media.
Since joining the royal family, Meghan Markle has had to strip back her social media usage to well… nothing. Although in her past life she once blogged about her 33rd birthday on her website The Tig, she certainly won't be doing that this year.
It's a bit of a shame really, because she seemed to have a very eloquent way with words.
"My 20s were brutal – a constant battle with myself, judging my weight, my style, my desire to be as cool/as hip/as smart/as 'whatever' as everyone else," she wrote in that 2014 blog post.
"And I am happy. And I say that so plainly because, well… it takes time. To be happy. To figure out how to be kind to yourself. To not just choose that happiness, but to feel it.