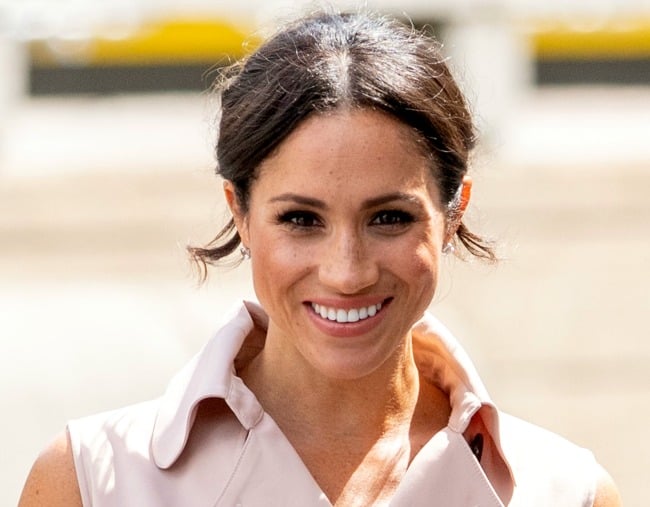 Meghan Markle is a day away from celebrating her 37th birthday and her first as a royal.
But as with everything else that comes with her new 'duchess' title, there are rules.
Oh so many rules.
And these are the ones Meghan will be following come this Saturday, August 4.
Meghan Markle's known for being a bit of a rule breaking royal… and we're all for it.
Chances are, we won't know how she's celebrating.
While we know Meghan Markle and Prince Harry visited Botswana for her 36th birthday last year, and she'll technically be attending the wedding of Charlie Van Straubenzee and Daisy Jenks this year (Prince Harry is the best man), royals are infamously hush-hush about their private lives.
According to royal expert, Richard Fitzwilliams, he thinks the birthday celebrations will be low-key.
"I wouldn't expect anything at all spectacular, we may well never be told how she celebrates," he told Express.co.uk.
"Meghan has a serious image as a humanitarian activist and this is what she and Harry are concentrating on."
No selfies or social media.
Since joining the royal family, Meghan Markle has had to strip back her social media usage to well… nothing. Although in her past life she once blogged about her 33rd birthday on her website The Tig, she certainly won't be doing that this year.
It's a bit of a shame really, because she seemed to have a very eloquent way with words.
"My 20s were brutal – a constant battle with myself, judging my weight, my style, my desire to be as cool/as hip/as smart/as 'whatever' as everyone else," she wrote in that 2014 blog post.
"And I am happy. And I say that so plainly because, well… it takes time. To be happy. To figure out how to be kind to yourself. To not just choose that happiness, but to feel it.
"When I close my eyes and think of what I wish for, I come up with a blank. A big old happy blank."
Birthday selfies sit in a similar no-go zone. Unless it's captured and shared on the Kensington Royal's Instagram or Twitter account, there's pretty much no way us peasants will know about it.
She must wait for the Queen to take the first bite of cake.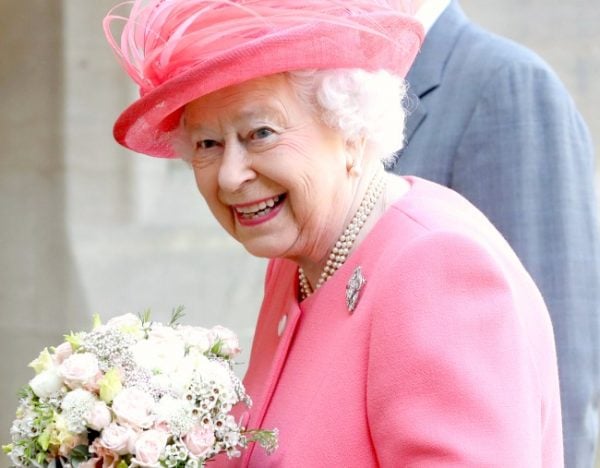 It doesn't matter if you're the birthday girl, nobody eats before the Queen.
While, Queen Liz will be honouring the day for her own special reasons - August 4 is also the date of her mum, Queen Mother's birthday - if the monarch decides to join Meghan's celebrations, she'll definitely have the first bite of cake.
It's also a rule that the meal is finished as soon as the Queen finishes, so if the Duchess wants to enjoy her cake and truly eat it too, she'll have to be quick.
There are diet rules... Of course.
Royals have strict diet protocols. For example, they don't eat dishes with garlic and onions and the Queen has reportedly banned pasta, and other starchy foods like rice and potatoes, from the palace too.
However, it seems like the Duchess will also be barred from one of her favourite foods - sushi.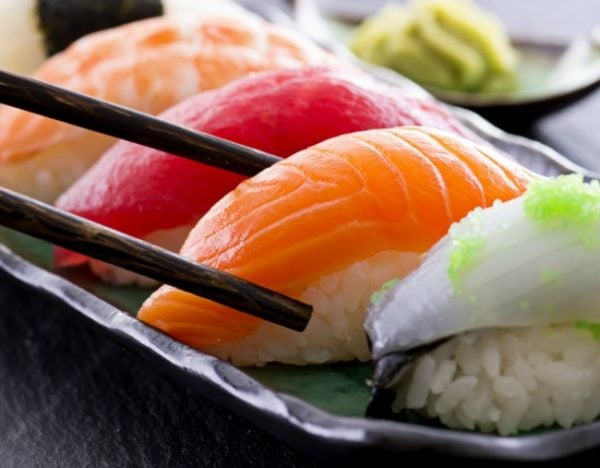 She once told lifestyle blog Eye Swoon about her love of "perfect sushi" and her "swoon-worthy food experience" of hand diving for sea urchins in Jamaica. But as a royal there will be none of that, thank you very much.
Royals are barred from consuming shellfish due to the food poisoning risks it causes, and as stated by the BBC, the same goes for foods like rare or raw meat (goodbye sashimi and steak tartare), and any dish that's too "exotic" or spicy.
Presents are also off-limits.
Members of the royal family aren't allowed to accept gifts from people they don't know personally, and that includes those from royal admirers and businesses. For examples, following Meghan Markle and Prince Harry's May royal wedding, gifts worth a reported AU$12 million had to be sent back.
As stated in the Royal UK guidelines, the reasoning behind this makes sense.
"Gifts offered by private individuals living in the UK not personally known to the Member of the Royal Family should be refused where there are concerns about the propriety or motives of the donor of the gift itself," it says.
Birthday activities are also dictated by royal protocol.
Probably one of the weirdest royal rules... no Monopoly. In 2008, Prince Andrew shared the odd taboo during a visit to the Leeds Building Society, explaining that it apparently "gets too vicious".
Now, depending on how you view the board game this is either a travesty or a blessing, but either way, you can bet Meghan Markle and Prince won't be arguing over the iron or the dog token any time soon.
What do you think of Meghan Markle's royal rules? Are they a bit over the top? Can't the Duchess just enjoy one piece of sushi? Tell us in a comment below.