There's bad news for anyone who sent a fancy wedding gift to newlyweds Prince Harry and Meghan Markle.
The couple reportedly has to return the large majority of the gifts they received on May 19 – but it's not because they received duplicate gifts.
According to royal protocol, members of the royal family cannot accept gifts from people they do not know personally.
The whopping haul of gifts set to be sent back is reportedly worth more than AU$12 million, according to the Daily Star.
The Kensington Palace website states: "Gifts offered by private individuals living in the UK not personally known to the Member of the Royal Family should be refused where there are concerns about the propriety or motives of the donor or the gift itself".
The same royal rule goes for businesses who might send the pair a gift or a freebie and "exploit the gift for commercial purposes" – like personalised gift company Bags of Love, who according to Express, sent the couple a matching bikini and swimming shorts for their honeymoon in a bid for publicity.
For businesses, royal protocol states: "When gifts are accepted, the consent of the Member of the Royal Family should be contingent upon the enterprise undertaking not to exploit the gift for commercial purposes."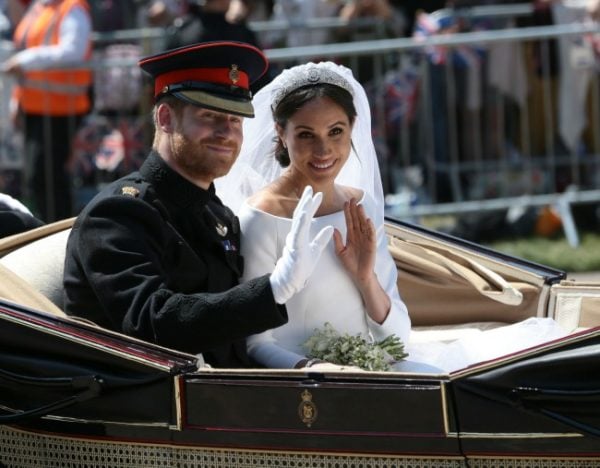 According to Daily Star, a panel will decide if some of the wedding gifts received will be donated to charities, rather than mailed back to the sender.
Prior to the wedding, Meghan and Harry requested guests donate to a list of their chosen charities.
The Duke and Duchess of Sussex's chosen charities championed issues close to the couple, including conservation, help for HIV sufferers and homelessness.
Canada donated $50,000 Canadian dollars to Jumpstart, a youth charity, while New Zealand donated $5000 New Zealand dollars to Pillars, which supports the families of prisoners.
Australia donated $10,000 to Prince Harry's Invictus Games, which will be hosted in Sydney in October and attended by Harry and Meghan.
It's not the first time the royal family has been bombarded by free gifts from businesses.
Daily Star reports that Prince William and Kate Middleton have turned down more than AU$52 million worth of freebies, including children's and babies items.
The royal family also often receives offers of five-star holidays around the world.