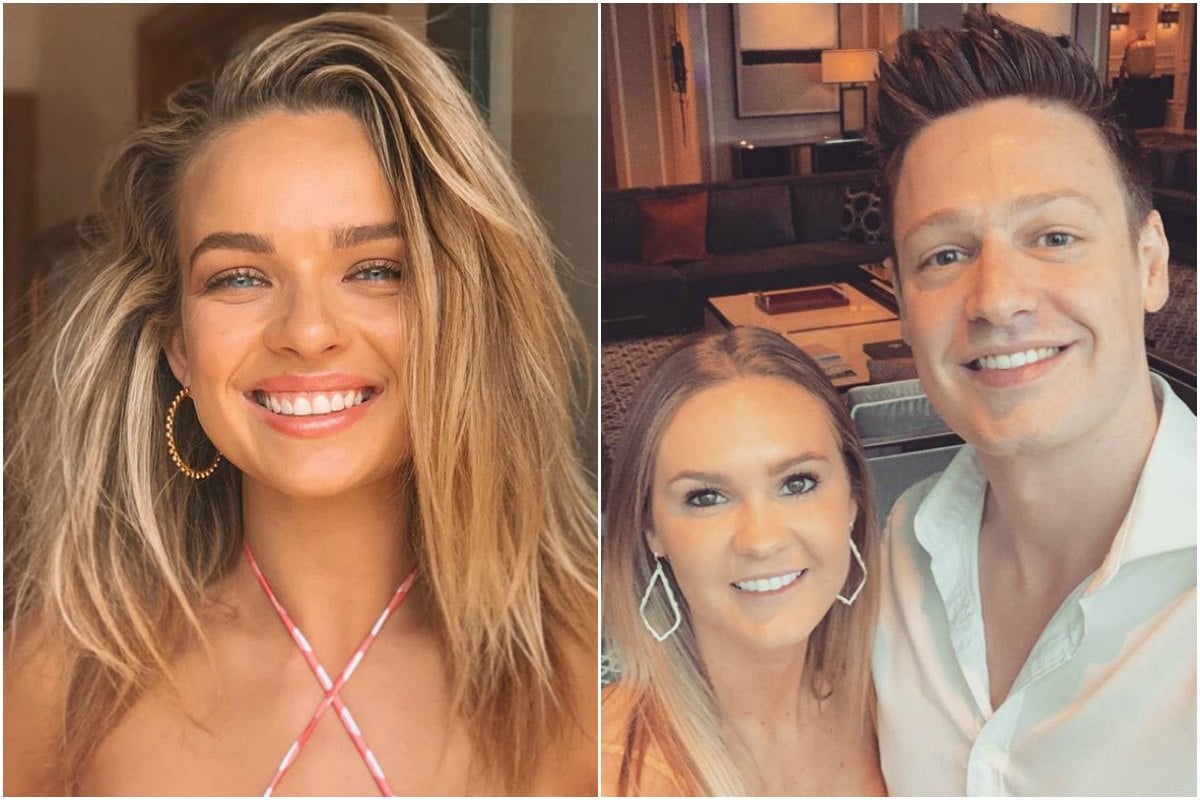 1. Erm. Abbie Chatfield's latest Instagram post has everyone thinking Matt cheated on Chelsie.
STOP EVERYTHING. We have Bachie goss.
2019 Bachelor runner up, Abbie Chatfield, just shared a very interesting post on her Instagram Stories, which seems to back up the 'maybe Matt cheated on Chelsie, and that was why they broke up' theory.
The 24-year-old shared a meme of Kylie Jenner holding a cocktail with the caption, "Remember, you're not the only he's texting".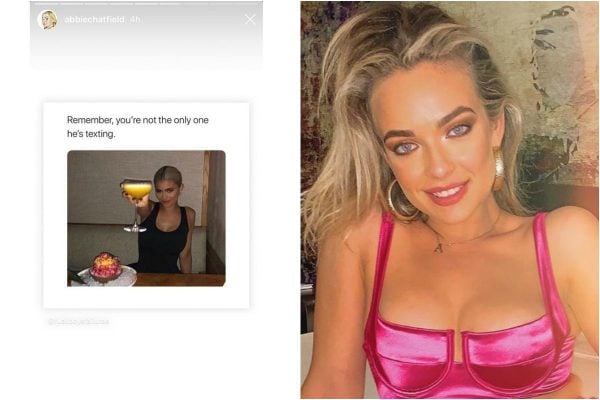 This isn't the first time fans were led to believe that Matt may have strayed from Chelsie.
Potential cheating allegations also arose after ex-Bachelor contestant, Jessica Brody, shared a photo on Instagram with the caption: "Me vs Me when he tells me I'm the only girl he's talking to".
Chelsie commented to say she was triggered, and then she, Jessica and fellow bachelorette Rachael Arahill 'lol'd'.
This 100 per cent could be a reference to the fact that Chelsie and Matt had just broken up, and she probably didn't want to be reminded about the time she was on a national dating show.
But, we don't know that for sure.
 

View this post on Instagram