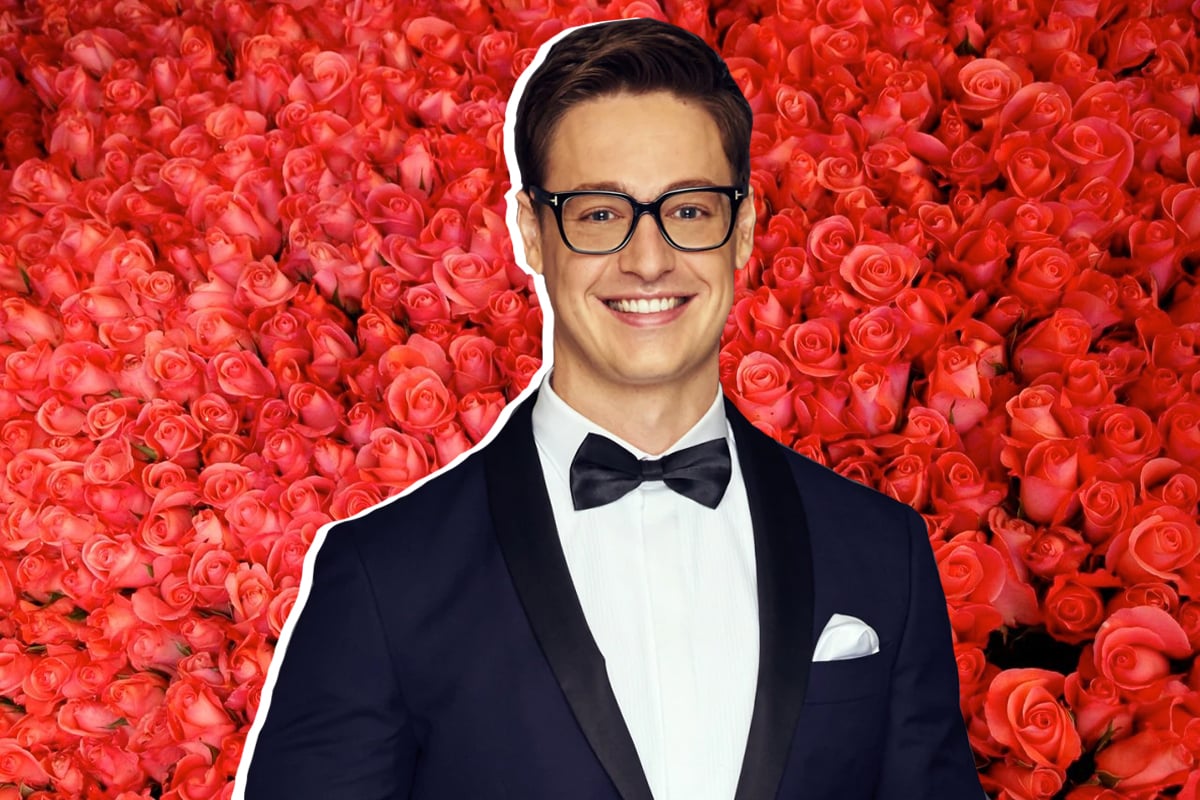 To catch up on all the Bachelor Australia 2019 recaps and gossip, check out Mamamia's recaps and visit our Bachelor hub page. 
The Bachelor star Matt Agnew was not messing around when he applied to be the man handing out the roses in 2019.
The 32-year-old astrophysicist said that while his friends did joke around about his participation in the Network Ten series, he really was looking for love after an extended stint as a single guy when he applied for the role.
"I'd been single for a while, probably about 18 months, from 2017, so a few friends wound me up a bit and said 'you should give The Bachelor a go'," he told Mamamia entertainment podcast The Spill. "So I submitted an application but I don't think anyone who submits an application actually thinks 'you know what? I reckon I AM The Bachelor! So I was surprised to get that first call."
To hear the full interview with 2019 Bachelor Matt Agnew. Check out our daily entertainment podcast The Spill… Post continues after audio

"It's really hard to keep it a secret, because when you're in a new relationship you want to tell people," he continued, speaking about how he and his new girlfriend have been communicating since the show ended. "But you have to sit on it and count down the days until it's all public knowledge."
While he is clearly head over heels about this year's winner of The Bachelor, who he has saved as 'Rose' in his phone, Matt was quick to say that this season of the show was not all roses, calling some elements of the filming process 'painful'.
"Sending someone home each week, that was very much the most challenging part of the whole experience," he said. "That's because every week when I am saying goodbye to these women they are people I have established a real connection with. It's very real emotions there and so it's a very real pain.
"But I went into the show backing myself really, knowing that at the time I would make the right decision for me." 
The Bachelor Australia will air tonight at 7.30pm on Network Ten.
Sign up to our "Mamamia Celebrity" newsletter for daily updates straight into your inbox, follow us on Instagram at @mamamiaentertainment and join the conversation in our 'Bach Lols' Facebook group. We've got you covered.