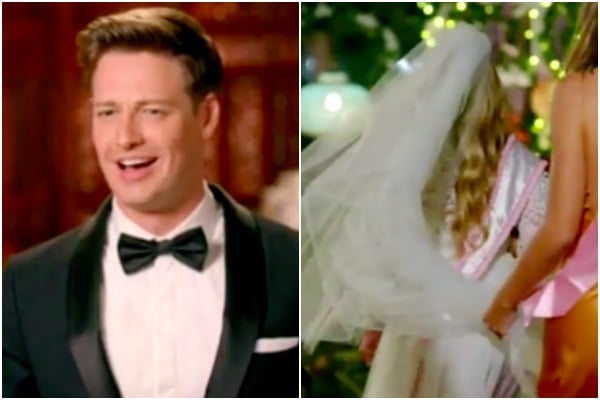 So.
We've just had our first glimpse of The Bachelor, which any day now will reappear on our screens and promptly take over our lives (bring it on).
We very much approve of this year's suitor Matt Agnew, a 31-year-old astrophysicist from Melbourne.
He seems great – smart, attractive, kind. He's got all the things.
Watch a snippet of the promo here. Post continues after video.
But more importantly, he's an absolute breath of fresh air after the disaster that was the last Bachelor season that saw Honey Badger turn into a bit of a dickhead on national TV and gaslit his final two women. Remember that? Memories.
But um… please tell us you just edited this promo for the LOLs, Channel 10.
Please tell us the women you've picked as Matt's suitors are equally as fabulous and smart as he is.
The first girl shown in the clip Abbie asks, "What do you do?" within seconds of shaking Matt's hand.
"I'm an astrophysicist," he replies.
Abbie literally doesn't miss a beat and says "Okay! I'm a Gemini."
WHAT, ABBIE NO?!