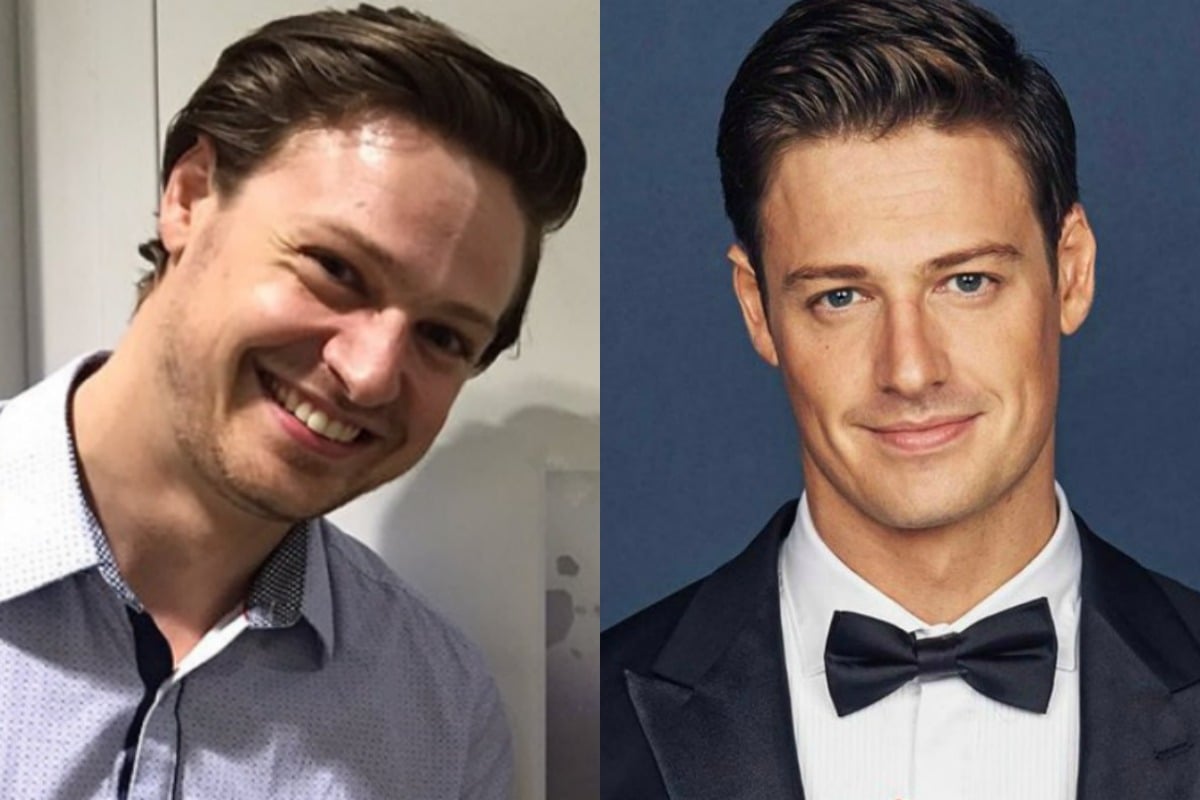 On Wednesday night, Matt Agnew is likely to be running along a beach shirtless.
We'll see footage of him working out, cooking, working, putting on a shirt and tie, wistfully looking out at the ocean/wondering why he's single.
All of this will be carefully shot and edited to make sure we know that:
a) he's very attractive; and
b) every woman in the bachie mansion (and many more across Australia) would love to receive a rose from him.
Here's the promo for tomorrow night. Post continues after video.

In those first few moments of The Bachelor, Matt will become an instant sex symbol.
Over the course of the season, we'll watch approximately 28 women try to win his heart. We'll see Matt climbing down the sides of buildings, white water rafting, jumping out of planes etc etc.
We'll be led to believe that Channel Ten has somehow plucked Matt out of obscurity. That they somehow managed to stumble upon a single 30-something guy who happens to be smart, and active, and articulate, and who naturally looks like this: