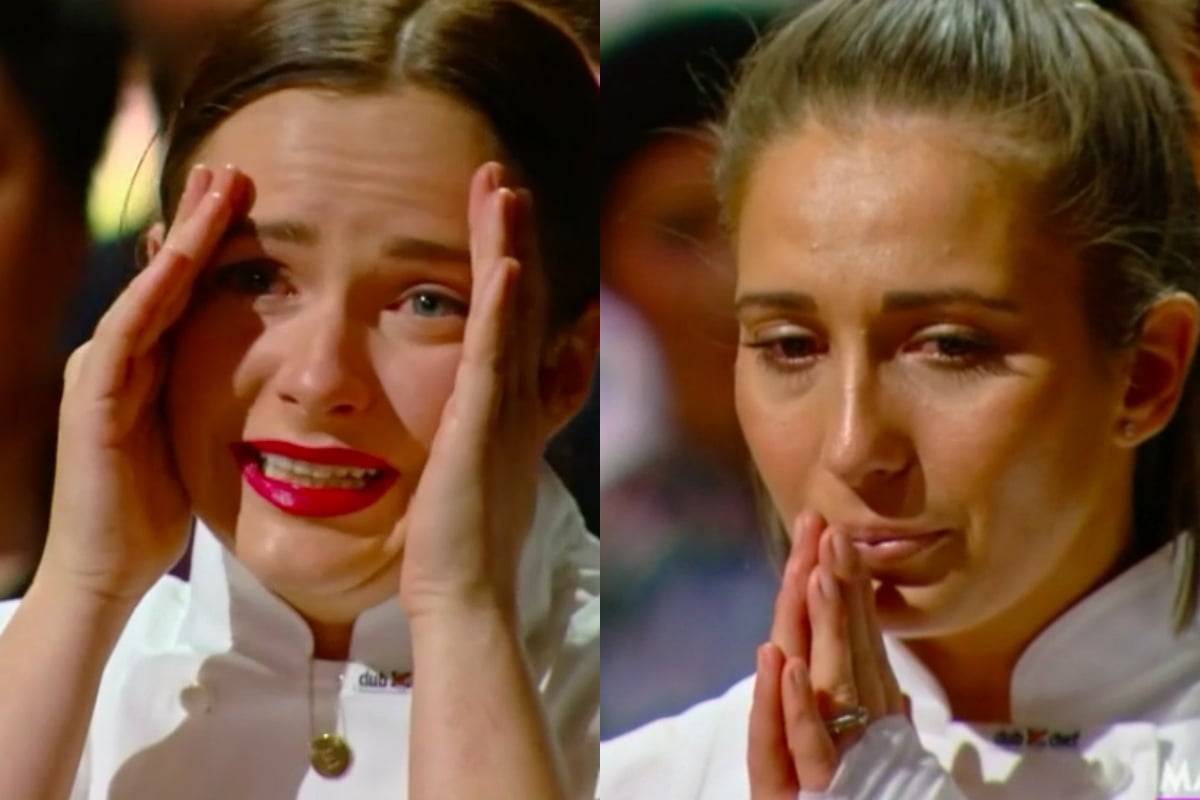 To catch up on all things MasterChef Australia 2020, make sure you check out our MasterChef hub. We've got you completely covered.
Good evening,
Jock Zonfrillo is wearing a kilt.
This indicates two things:
1. He DID get my letters, and
2. This is a very important occasion.
We also know this because the Scotsman is clutching his worry beads, and because fellow judge Andy Allen is wearing a nifty lil' bowtie, and because Melissa Leong... well, looks like a walking Vogue spread (but hey, what's new).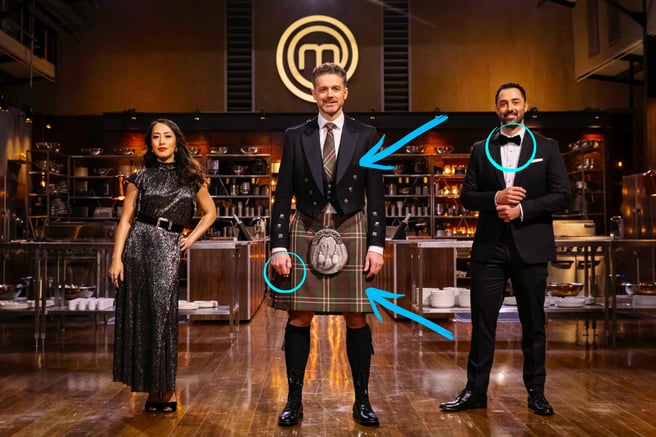 Clues that tonight's episode is a big deal. Image: Channel 10.