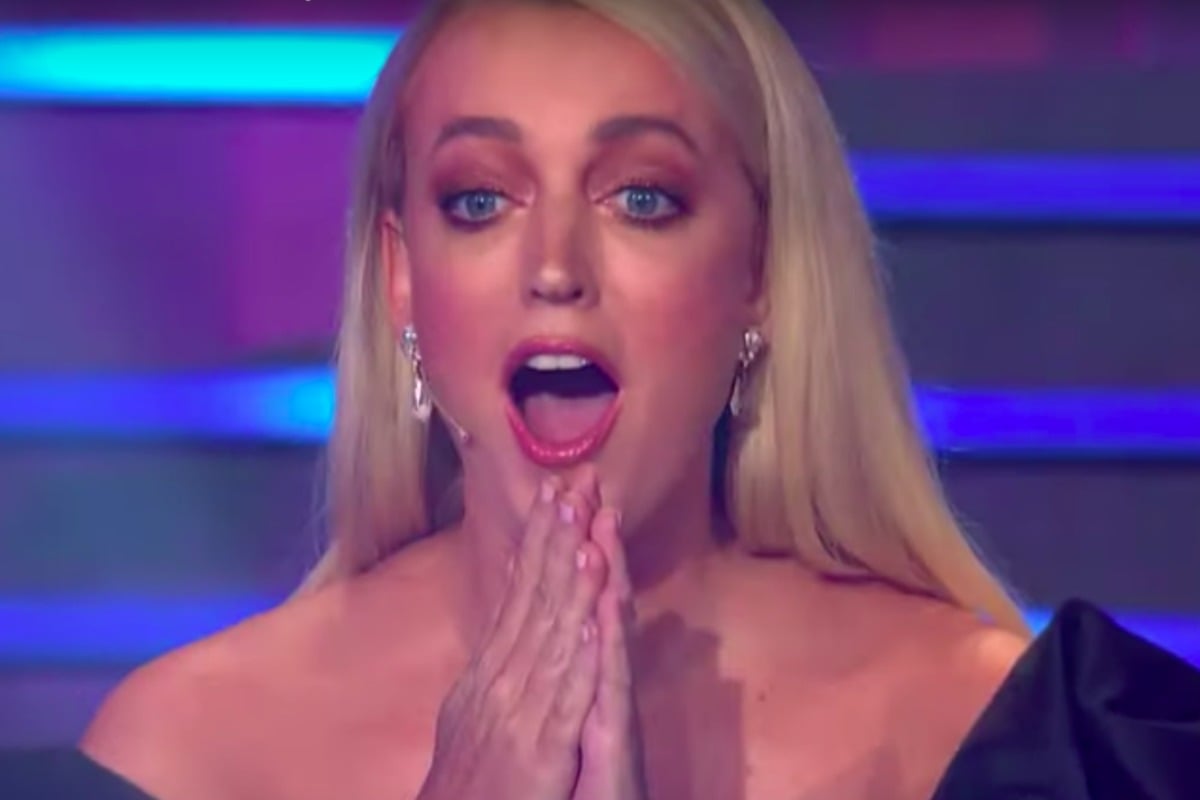 We're calling it. Australia is completely and utterly obsessed with The Masked Singer.
Since the bizarre musical mystery show premiered on our screens last week, Australian audiences have been busy trying to decipher the identities of the celebrities behind the extravagant disguises of Lion, Monster, Wolf, and more.
And while the show might just be the weirdest thing we've seen all year, it turns out what's been going on behind the scenes on the show is even stranger.
Find out more about what happens behind the scenes on The Masked Singer Australia on Mamamia's daily entertainment news podcast, The Spill.
We decided to delve into everything we know about what goes on behind the scenes on The Masked Singer.
Here's what we discovered:
The audience isn't really there for the reveal.
Weirdly enough, the studio audience on The Masked Singer actually aren't present for the final reveal.
Although we do see the show's live studio audience clapping and reacting to the celebrity reveals at the end of each episode, it turns out that their reactions are actually… well, fake.
In an interview with the Sydney Morning Herald, head of television for Warner Bros Shawn Murphy shared that the entire studio audience is kicked out just before the reveal.
Are you telling me that not one person in this massive studio audience has leaked who the celebs are?! ???? #MaskedSingerAU

— Charlotte Batty ???? (@CharlotteBatty_) September 24, 2019

The studio set is also checked for bugs and hidden cameras before the lowest voted singer of the night is unmasked.