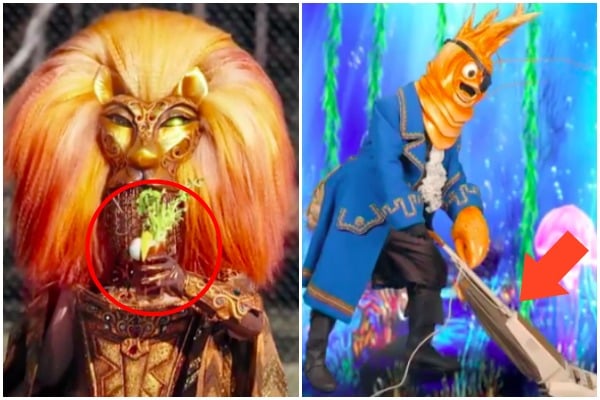 Another day, another giant creature gets unmasked on national television to reveal an Australian celebrity.
We will never get sick of describing this show. Ever.
The Masked Singer Australia continues to be the weirdest show on TV three episodes in, and despite it feeling like a weird cheese dream, we are totally living for it.
Here's Nikki Webster being unveiled as alien last night. Post continues after video.
Here are all of the clues we picked up from episode three, smooched in with all of the clues we already know.
Wolf
Wolf believes last week he picked a "ripper song". If you remember he sang Man! I Feel Like A Woman by Shania Twain.
His clues package starts with an admission to being "naughty" and running wild as a pup.
"I was a wolf who ran with the wolves, although I wasn't the runt of the litter I wasn't number one either. Near enough wasn't near enough for me," he told the judges.
"After missing my dream I remained unbroken, I worked harder than ever like a dog with a bone," he added before dropping the hint that "success comes in unexpected ways but always 'here under the southern cross'."
Australian Idol runner up Shannon Noll has a southern cross tattoo as Jackie O and Dannii Minogue realised as the clue was dropped. Could it be him?
He then went on to say that getting to where he is now is a miracle, like "walking on water" which has to be another hint.