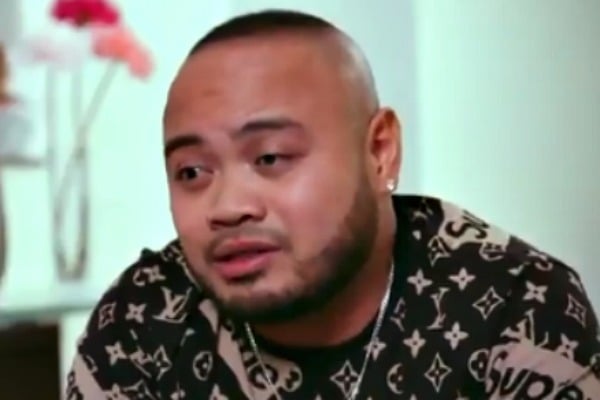 To catch up on all the Married at First Sight 2019 recaps and gossip, check out the Twins recaps, visit our MAFS hub page and join our 'Married at First Sight Lols' Facebook group. We've got you covered. 
The sixth season of Married at First Sight premiered on Monday night and the drama has already well and truly begun.
But while the internet fell in love with the reality show's first married couple Jules and Cameron, Cyrell and Nic's wedding was a very different affair.
In fact, Cyrell and Nic's wedding introduced us to Married at First Sight's very first brother-in-law from hell – Ivan.
When Ivan discovered his little sister was marrying a complete stranger, he vowed to not attend the wedding.
"What happens if you don't like this guy? What happens then?" Ivan asked.
"I don't know this guy and I don't want to know him. No one needs to be marrying a complete stranger. I'm not going."
Nic's setting the record straight. #MAFS pic.twitter.com/lBsr5RH7jn

— Married At First Sight (@MarriedAU) January 28, 2019
Despite his frustration, however, Ivan ended up attending the wedding, before pulling Nic aside to give him an incredibly awkward confrontation at the reception.
But while many social media users slammed Ivan for his behaviour, it turns out Ivan actually has a reason for being so protective of his younger sister.