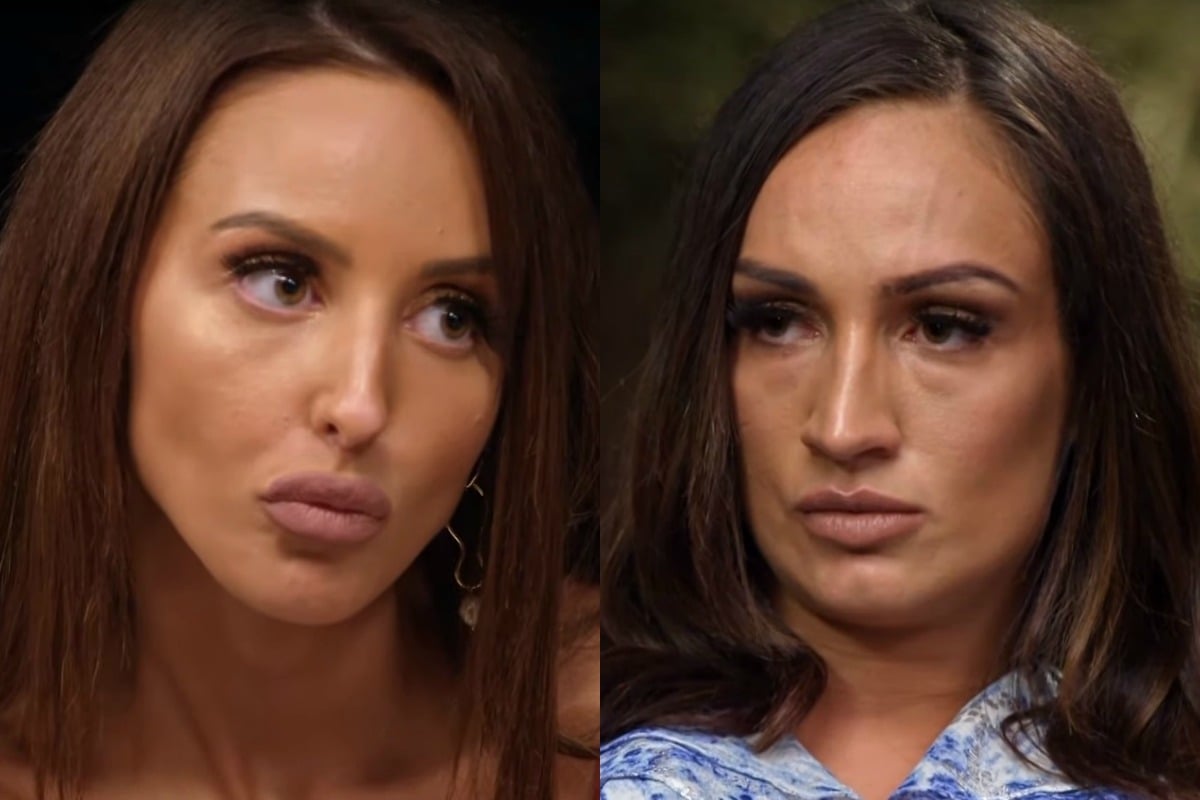 To catch up on all the MAFS 2020 recaps and gossip, check out The Twins recaps and visit our MAFS hub page. And sign up for our Recaps newsletter to get them straight into your inbox.
Oh… no.
Just when we thought we were finished with the endless drama of Married at First Sight, it looks like there's a lot more to come.
So far this season, we've seen everything from cheating scandals to unexpected break-ups and even a goddamn pooey toothbrush.
And now, with the addition of two new 'intruder' couples to the reality show, things are about to get interesting.
MAFS Experts: UNCUT. Exactly what goes down behind the scenes. Post continues below.
However, ex-bride Hayley Vernon has opinions pls. Although her and ex-husband, David Cannon were asked to leave the experiment after he used her toothbrush to clean the toilet – meaning she never met Elizabeth – Hayley is rather cynical over the new bride's relationship with former AFL-player Sebastian Guilhaus.
"I'd like to say that I'm optimistic, but I haven't got any feels for them. I think it's very misconstrued… It's not kosher to me," she told paparazzi, as reported by Who Magazine.
"I don't vibe what's going on there. Not to be a judgmental b***h, but I just think it's a little bit put on."
OK. Cool. But there's more goss.
According to a report by Woman's Day, there's a big fight coming between brides as well.
Yes, you read that right. Somehow, Hayley is involved.
According to the publication, Elizabeth and Hayley got into a huge argument during a girls' night out (???) when Hayley began making jokes about her cheating scandal with Stacey's husband, Michael.