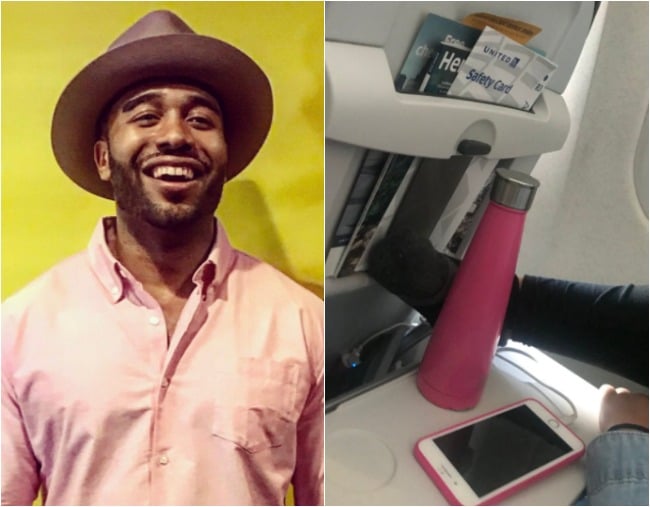 The passenger sitting next to you can make or break your flight experience. That is, make the torture that is long-haul travel more bearable or break your soul and have you wishing you'd never booked your holiday. The stakes are that high.
So when New York writer Frederick Joseph found the woman next to him had taken her shoes off and put her feet on her tray table, he knew he was in for a rough flight.
What followed was a series of bizarre responses from both the woman and the flight attendants aboard the United flight (because what other airline would it be?) Thankfully for us, Frederick decided to live-tweet his experience, and with his hilarious use of GIFs, his misery makes for a pretty, darn entertaining read.
The audacity of white privilege:

This woman next to me took her shoes off and placed both feet on the table. So I'm waiting for flight staff to say something… pic.twitter.com/ldOIgwiPWi

— Frederick Joseph (@FredTJoseph) March 13, 2018
Except, no one does. And the black rights activist is forced to question whether if the race was reversed, the reaction would be different.
So flight staff walks by numerous times without saying anything, and I'm irate, because no black person would ever get away with this shit. So I start looking at the staff noting that there is an issue. You know, giving them the snitch eye… pic.twitter.com/953966yubs

— Frederick Joseph (@FredTJoseph) March 13, 2018