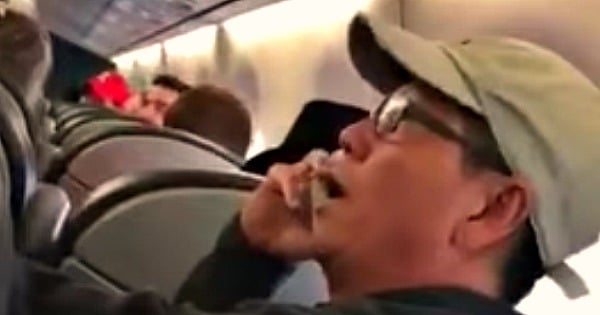 A new video showing the moments that led to a physician being violently removed from a United Airlines has emerged.
Captured by a passenger seated behind Dr David Dao, the video hears the Kentucky doctor say, "No I am not going, I am not going", explaining he has work commitments the following day.
"I won't go. I'm a physician, have to work tomorrow at eight o'clock," the 69-year-old tells an onboard police officer.
The doctor also threatens to "make a lawsuit against United Airlines" if he is kicked off the flight.
When the police officer threatened to drag Dr Dao off the plane, he responded: "You can drag me then, I don't go. I'm staying right me. You'll have to drag me," he said.
This installment provides more insight into the nightmarish saga that has seen the airline giant lose a reported $1.3 billion.
Initial footage that showed a bloodied Dr Dao being dragged off the plane, and the viral attention and global headlines that resulted, made CEO Oscar Munoz "ashamed". In an interview with ABC's Good Morning America overnight, the aviation chief apologised to Dr Dao and his family profusely.
"That is not who our family at United is," he said.
Although it's unlikely Munoz's words will do much to deter Dr Dao, who is thought to still be in a Chicago hospital undergoing treatment for his injuries, from taking legal action.