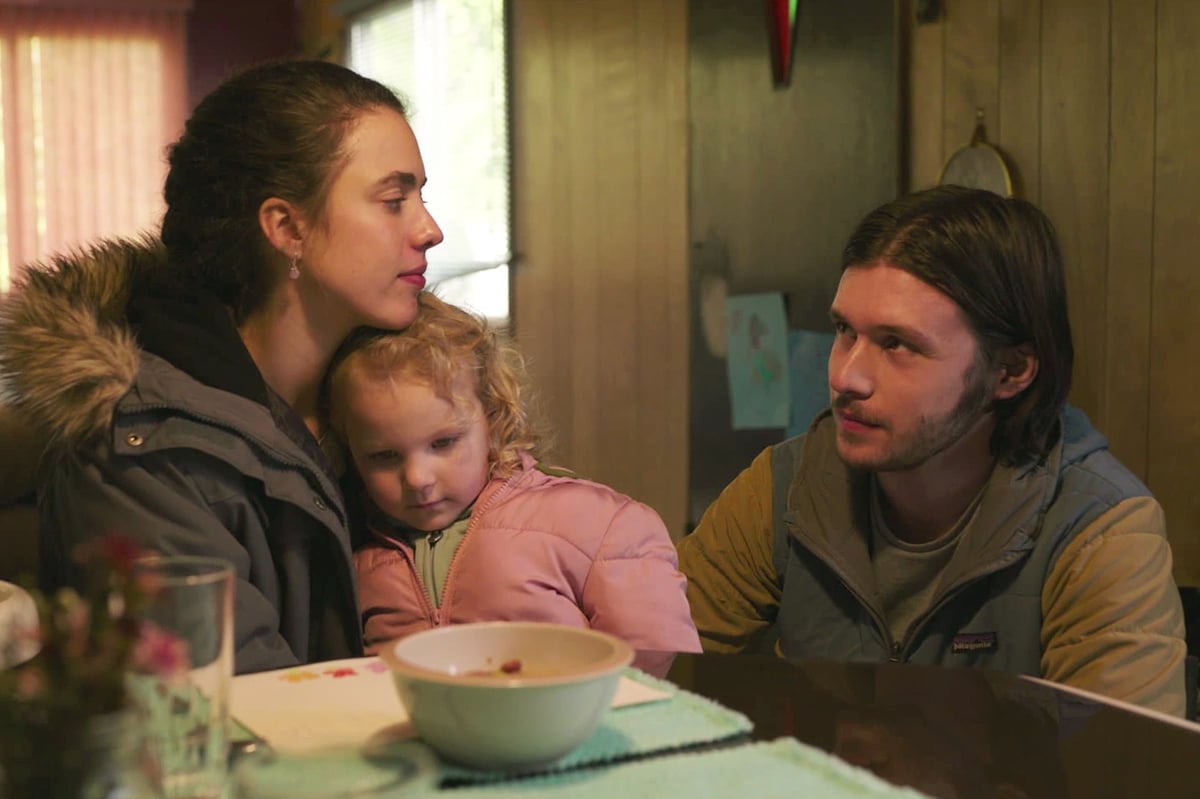 This post discusses abusive relationships and may be triggering for some readers. 
In therapy, I believe it's commonly referred to as a breakthrough. 
I've just finished watching the limited series Maid on Netflix about young mother Alex, (played by Margaret Qualley) and her struggle to flee an abusive partner - and it's made me realise that my previous relationship was emotionally and financially abusive. 
I mean, it wasn't like I was completely in denial, but for a long time I refused to lump myself into the same category as women who are often portrayed on screen as domestic violence victims. I'm university educated, I have a great job and I don't come from a broken home. I was raised in what many would consider middle-class privilege. But my relationship was exactly like the one portrayed on screen; some of the dialogue was almost verbatim. 
Watch Women And Violence: The Hidden Numbers. We lose one woman every week in Australia to domestic violence, but that's just the tip of a very grim iceberg. Post continues after video. 
We split up several years ago, and although I felt broken at the time, the overwhelming feeling was relief. 
I was so sure that I had survived the squall that was my ex; I didn't really search myself for collateral damage. I was just so glad to be out, to be free, to be autonomous again that I didn't stop to check for broken bones, for internal damage. I didn't really look inward. 
It wasn't until months later when I was going for a run that I spotted someone who looked like him and I immediately began to panic. He had the same hair, the same eyes, the same gait. For a split second I thought it was him and I felt my heart rate quicken, my palms got sweaty. It was only when I managed to make it safely past this familiar-looking stranger that I realised I'd been holding my breath, and my hands were balled into fists.