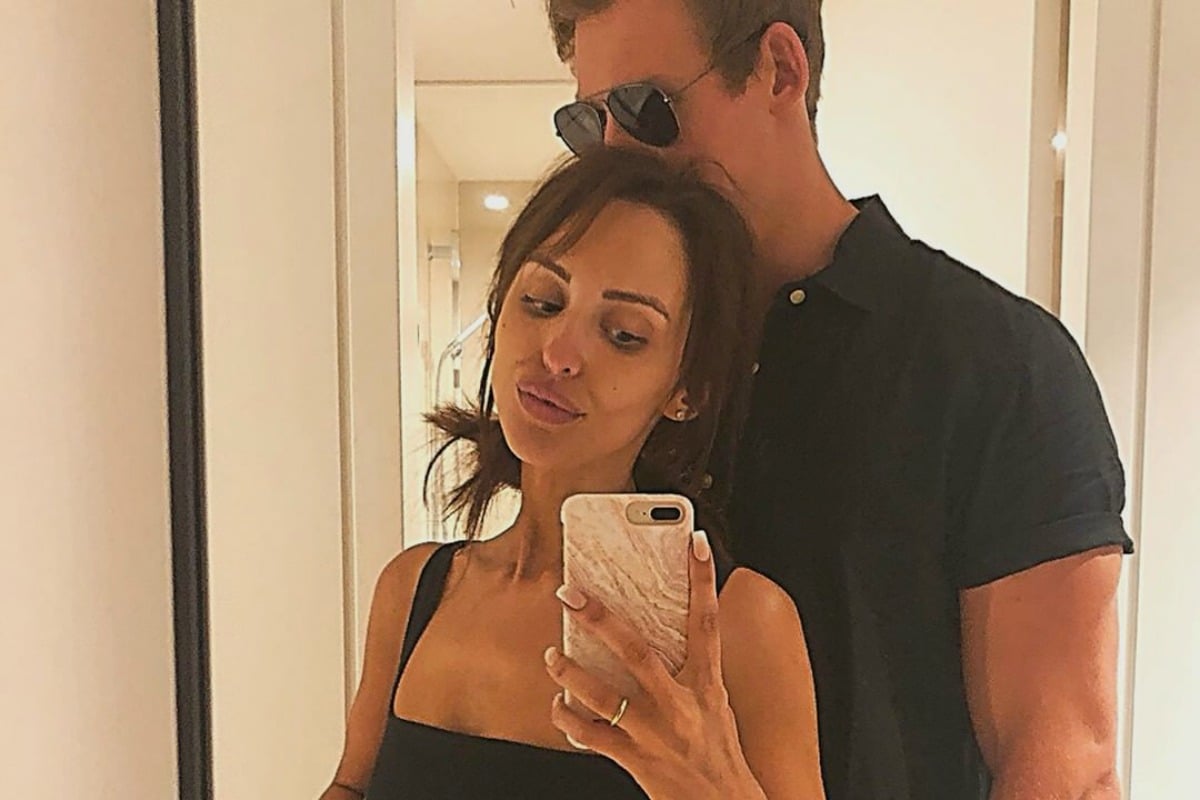 1. MAFS' Elizabeth Sobinoff just expertly shut down commenters who thought she was pregnant.
Although Married at First Sight's Elizabeth Sobinoff and Seb Guilhaus have most certainly consummated their marriage, Lizzie has taken to Instagram to shut down any possible pregnancy rumours.
The rumour began when the 27-year-old shared a picture of herself with her MAFS husband, Seb, who was resting his hand on her stomach.
Upon Lizzie uploading this, people began asking if the returning MAFS bride was expecting – but she shot that rumour down as quickly as it began.
She captioned the pic: "No, not a pregnancy shot, @seb.guilhaus was literally pulling me in closer for the pic… don't mind you pulling me in closer baby."
The couple appears to be the strongest of the season, with no signs of separation as of yet.
To catch up on all the MAFS 2020 recaps and gossip, check out The Twins recaps and visit our MAFS hub page. And sign up for our Recaps newsletter to get them straight into your inbox.  
2. "The coronavirus is a real thing." Kylie Jenner has been informing her followers about COVID-19.
For all those wondering, coronavirus is indeed "a real thing", as confirmed by Kylie Jenner.
The Keeping Up With the Kardashians star, who has over 166 million followers, has been posting on Instagram for the past nine days to spread information about the virus, kicking off yesterday's story with "Happy self-quarantine".