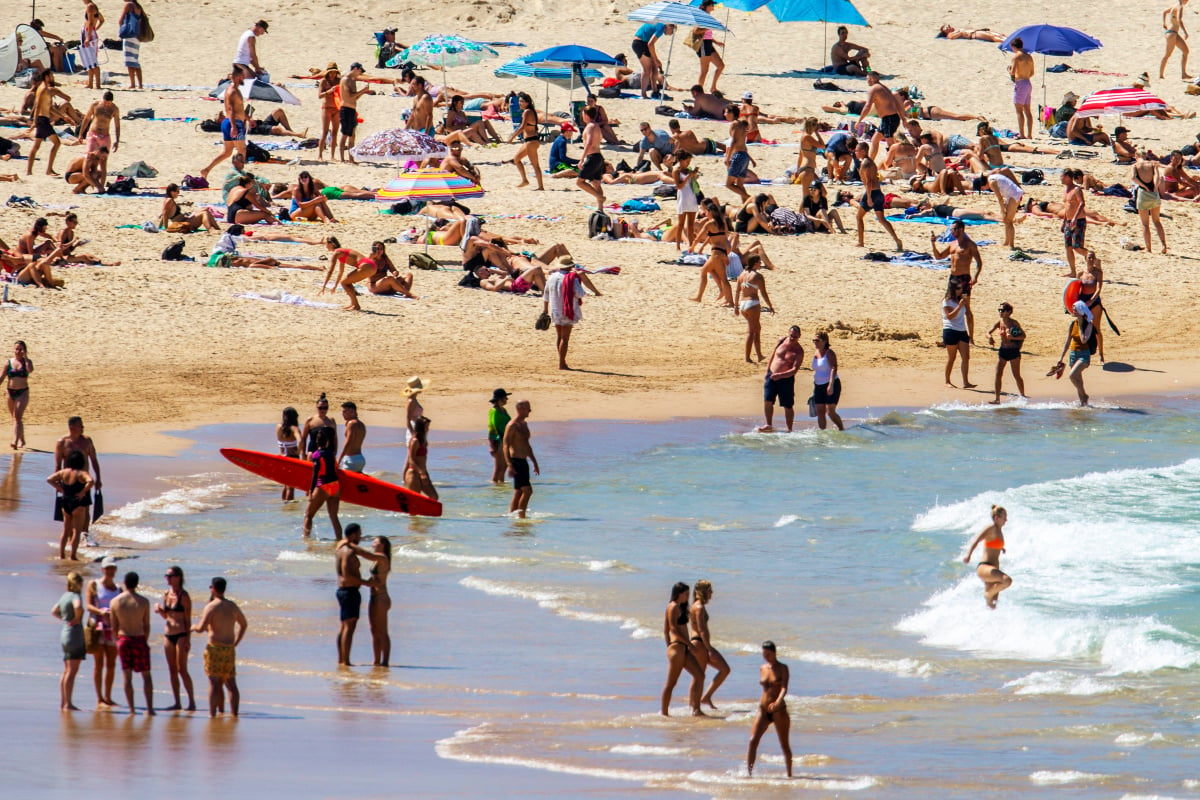 Australian cases surpasses 1000.
Confirmed cases of COVID-19 have surpassed 1000 across Australia, with that number continuing to rise.
As of Saturday, March 21, there are 1051 confirmed cases of the novel coronavirus COVID-19.
There are 436 cases in New South Wales – the epicentre of coronavirus in Australia. In other states and territories, there are 229 cases in Victoria, 221 cases in Queensland, 50 cases in South Australia, 90 cases in Western Australia, 10 infections in Tasmania, nine in the ACT and five in the Northern Territory.
"This is the most difficult health situation in the last 100 years," NSW Health Minister Brad Hazzard said on Saturday afternoon. "Australia and NSW are handling this as well as any jurisdiction in the world."
Globally, there are 276,000 confirmed coronavirus cases and the number of deaths has now surpassed 11,000. Over 90,000 people have recovered.
Italy's death toll skyrockets
In Italy, the national death toll surged by 627 over the past 24 hours, to 4,032 — by far the world's largest daily rise since the contagion emerged.
As a result, Italy, which is already in lockdown, has imposed further restrictions on public life in an increasingly desperate effort to prevent additional infections. The national government in Rome said that, from Saturday, all parks would be closed and people could only exercise around their homes.
The latest crackdown effectively bans jogging and bicycle rides, the only types of outdoor exercise that were allowed.
The Italian government last week ordered restaurants, bars and most shops to shut down nationwide until March 25.
In addition, it shut schools and universities and told everyone to stay at home for all but crucial reasons until April 3.
Outrage as beach-goers in Bondi ignore social distancing.
Sydney's Bondi was packed on Friday afternoon, sparking outrage that thousands of beach-goers ignored the Federal Government's strict social distancing instructions.
After footage of people packing onto its famous sands drew worldwide condemnation, the NSW government closed Bondi Beach on Saturday.
NSW Police David Elliott announce the measure on Saturday afternoon, saying: "What we saw this morning here on Bondi Beach was the most irresponsible behaviour of individuals that we have seen so far. We cannot have an active area of community activity where more than 500 people are gathered.
"This is not something we're doing because we're the fun police, this is not something the government is doing to make life easy. This is about saving lives."
There is currently a ban on non-essential outdoor gatherings of more than 500 people, and people are advised to keep at least 1.5 metres away from others in order to prevent possible transmission of the virus.