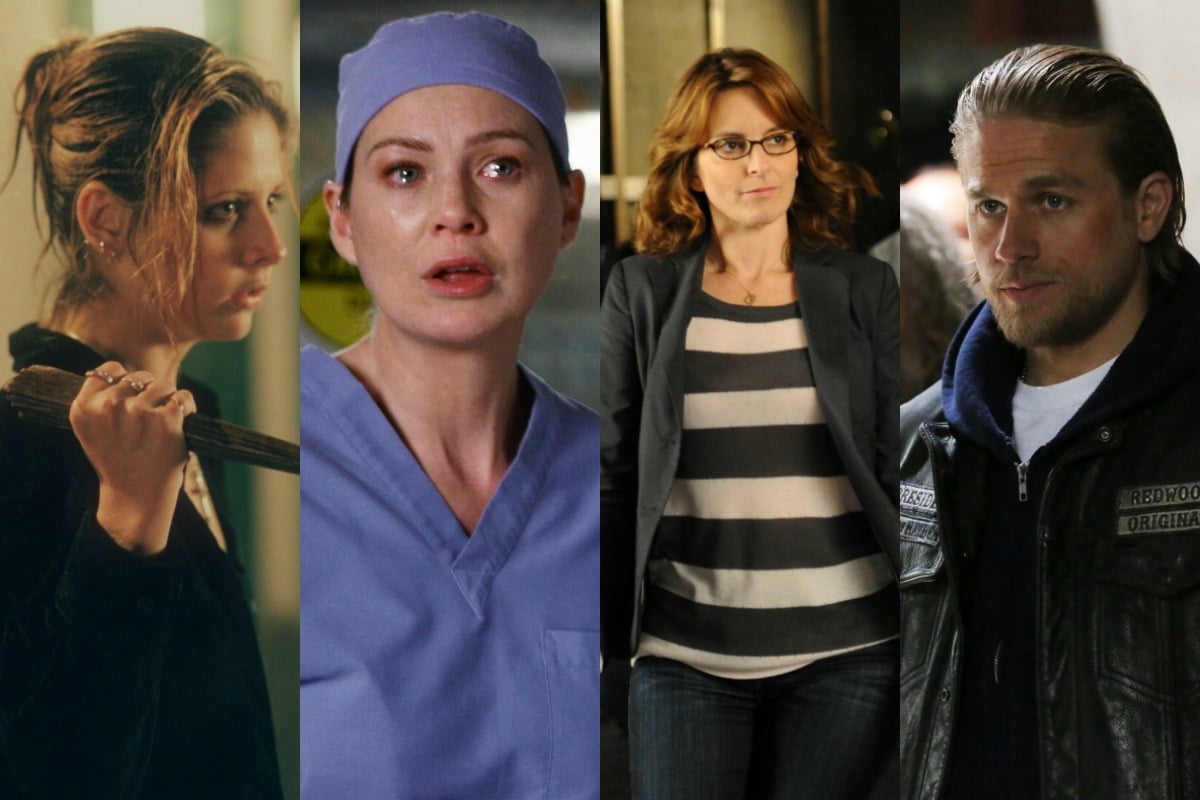 It's just a known fact that there are some TV shows you must watch during your lifetime, otherwise, you cease to be a fully formed human being.
Luckily for you, some of the most iconic TV shows of all time are now available to binge-watch on Stan, so if you have missing spots in your TV education, you can course-correct right now.
Here is the definitive ranking of the 15 most iconic TV shows you must watch immediately.
15. Dexter
A lot of the talk around Dexter now currently zeros in on the fact that the finale infamously left fans very disappointed, which is a disservice to this otherwise brilliant and, at the time, quite groundbreaking show.
Dexter is about a Miami forensics expert who he spends his days solving crimes but at night turns to murder. His crimes are fuelled by a compulsion to kill that he cannot control and in order to balance this urge with his work for the police department, he only kills those who are heinous perpetrators, hoping to somehow balance the scale.
14 . Scrubs
Comedy-drama Scrubs is the ultimate "rewatch-rewind-rewatch" series. It centres on Dr. John Michael "J.D." Dorian (played by Zach Braff, who also executive produced the show) whose inner monologue guides the series through the antics of hospital life, which often descend into surreal fantasies.
It's like an off-beat Grey's Anatomy. 
13. Charmed
Charmed will forever be the late '90s TV show responsible for every teen girl of that era hoarding a table of candles and attempting to construct her own Book of Shadows.
The first few seasons focused on San Fransico sisters Prue, Piper and Phoebe Halliwell, who all move back into the family home, Halliwell Manor, where they discover they are the most powerful witches ever known, wielding the Power of Three.
It's a sign of the show's strength and supportive fandom that it survived the departure of leading lady Shannen Doherty, who was replaced by Rose McGowan as long-lost sister Paige.
12. Will & Grace
Another classic show that was groundbreaking when it first aired and is just as relevant today.
The series follows Will, a gay man and lawyer, and his best friend, interior designer, Grace, living together in New York City. Although, the supporting characters of Karen Walker, an alcoholic socialite who "works" for Grace, and Jack McFarland, a flamboyantly gay actor, have become just as popular over time.
In a rare case of a TV reboot actually working, Will & Grace was revived in 2018 and the new seasons have been able to recapture the show's original magic.
11. Sons of Anarchy
Sons of Anarchy is an epic family crime drama centring on Jax Teller. Jax struggles to find a balance between keeping his immediate family safe and his allegiance to his motorcycle gang, who are involved with gun-running in the western United States and face off against rival gangs and police.
10. Lost
I would go as far as to say the first season of Lost is a rare perfect season of TV, with a compelling plot that's perfectly paced out while impressively sharing the drama and storytelling between a large cast of characters.