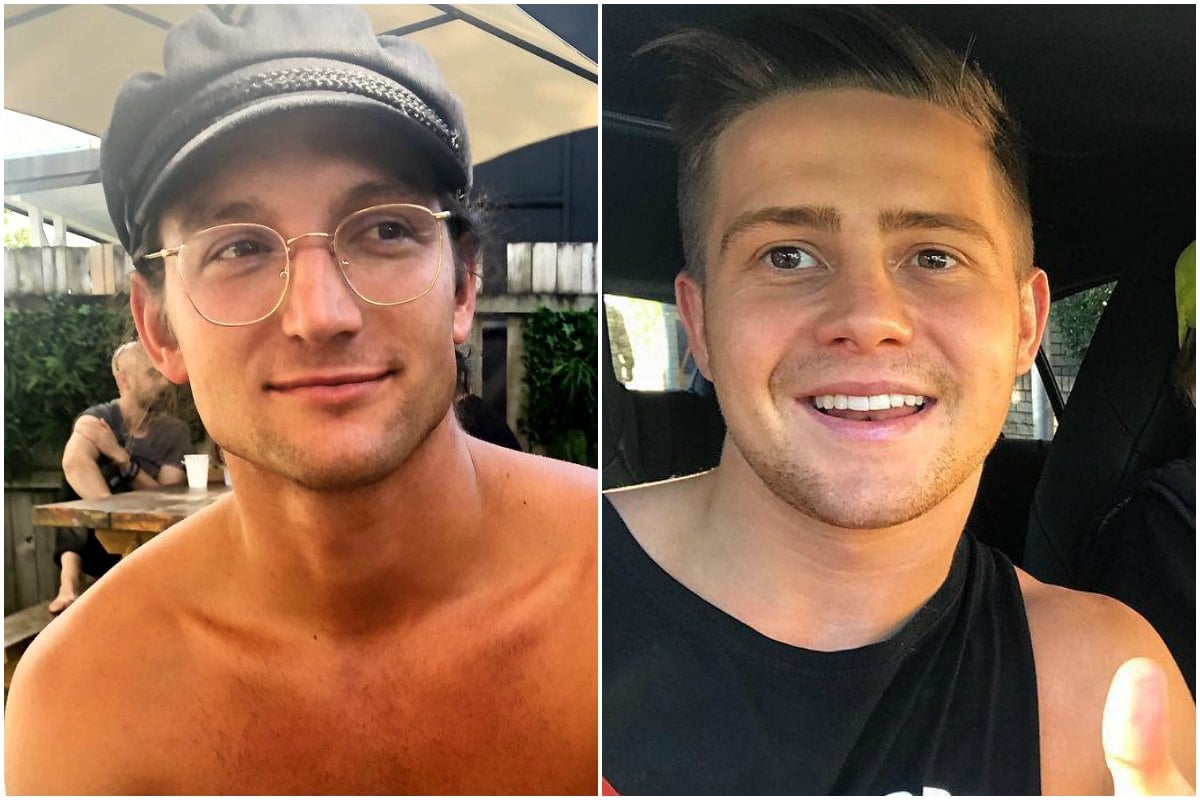 1. Leaked footage shows two MAFS grooms having a wild night out and… wow.
This is rather *ahem*  juicy.
This week saw the return of MAFS and the drama has started already. There's a rogue incident in which a husband uses his wife's toothbrush to clean poo stains in the toilet (but more on that later) however it's the off-air stuff that we really need to talk about.
The Daily Mail has published leaked footage of grooms, Mikey Pembroke and Jonethen Musulin dancing on a table before being photographed in bed shirtless together. Wild, we know. An unseen female contestant can also be heard laughing in the background.
 

View this post on Instagram

 
A source from the show has told the Daily Mail  that the "cast were looser than ever this season and were constantly partying in each other's rooms once producers had gone home for the night."
"Mikey and Jonethen became great friends and didn't mind putting on a show (but it was all for a laugh)."
 

View this post on Instagram