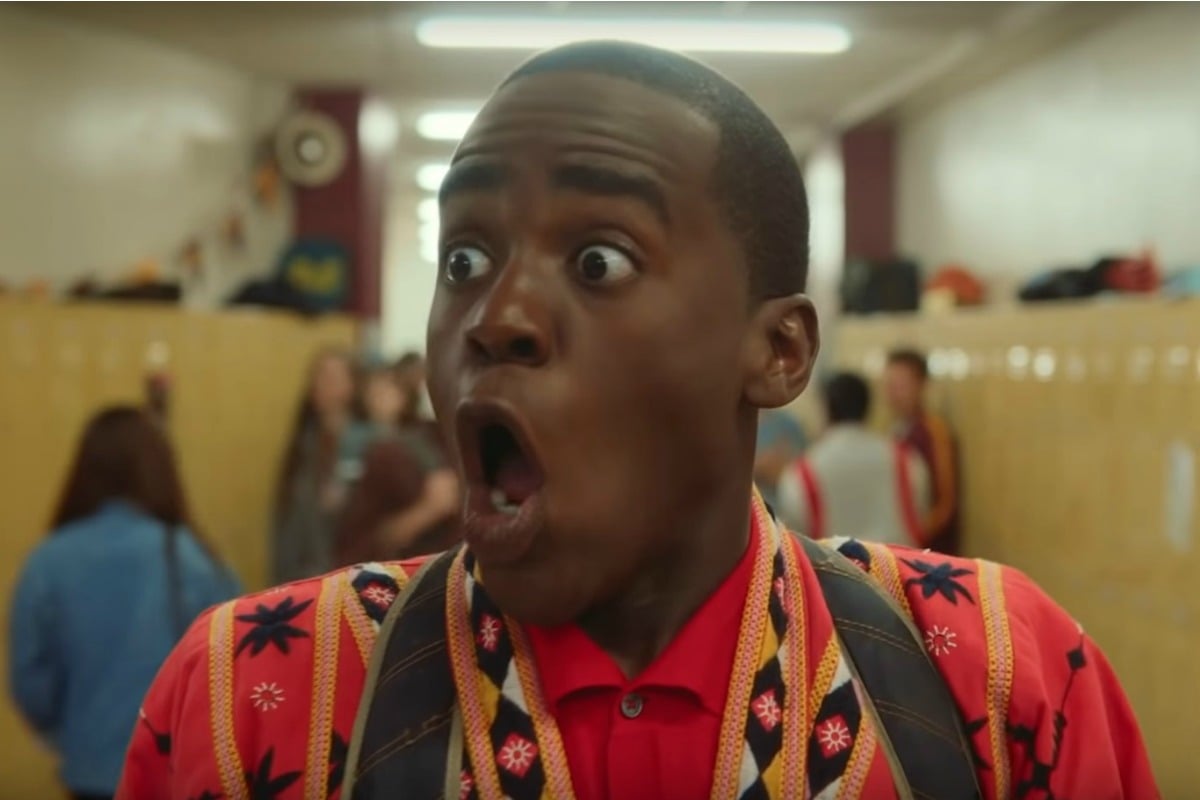 There's so much to love about Sex Education.
There's the way it tackles tough topics, like sexual assault, sexuality and teen sex, with empathy, compassion and just the right amount of humour. There's cringeworthy awkward moments and plot twists. There's the bizarre yet endearing fashion, and the way the show's aesthetic of 80s-style clothing, vintage cars and modern technology makes precisely no sense. You guys, there's even Gillian Anderson as a sex therapist.
But look, I just really need to talk about how much I love Eric Effiong.
Check out the trailer for the second season of Sex Education. Post continues below video.
Played by Ncuti Gatwa, Eric is one of the best characters on TV right now.
He is openly gay, and comes from a religious Ghanaian-Nigerian family. He also happens to be the best friend of main character Otis Milburn, but this is just one facet of his character.
In any other show, the writing of Eric could've run the risk of being typecast as the 'gay best friend', written with the purpose of helping to move on Otis' story and offer occasional comedic relief.
But Sex Education is different. At a time when 'diversity' is being yelled from every rooftop, Sex Education is one of the greatest examples of how it should be done.
It's racially and sexually diverse, has characters from different religions and features characters with a disability as well. Basically, it's an accurate representation of the world we live in.