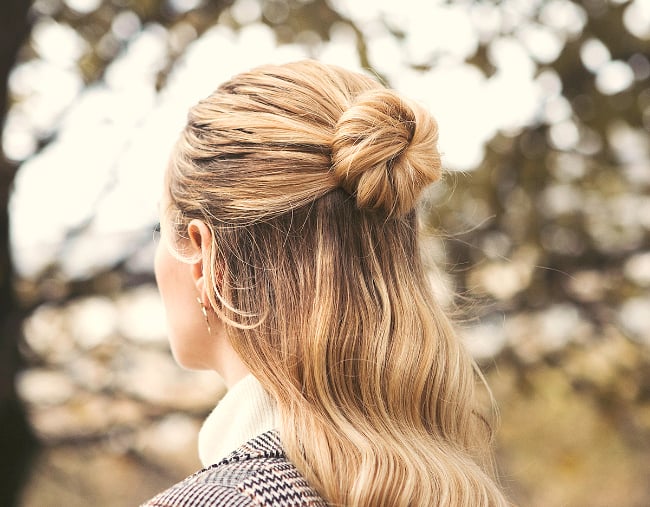 It's been just over four days since the royal wedding finished and we're still completely and illogically obsessed with everything Meghan Markle is wearing, putting on her face and doing with her hair.
You too? Thank goodness.
Speaking of the Duchess of Sussex's hair, stunning photos of the newlywed at her first public appearance with her now-husband Prince Harry show Meghan wearing a beautiful low bun.
Not a 'slut strand' or flyaway in sight, it's the kind of hairstyle every woman wants to try, but might not because she thinks it's too dressy or conversely, too simple.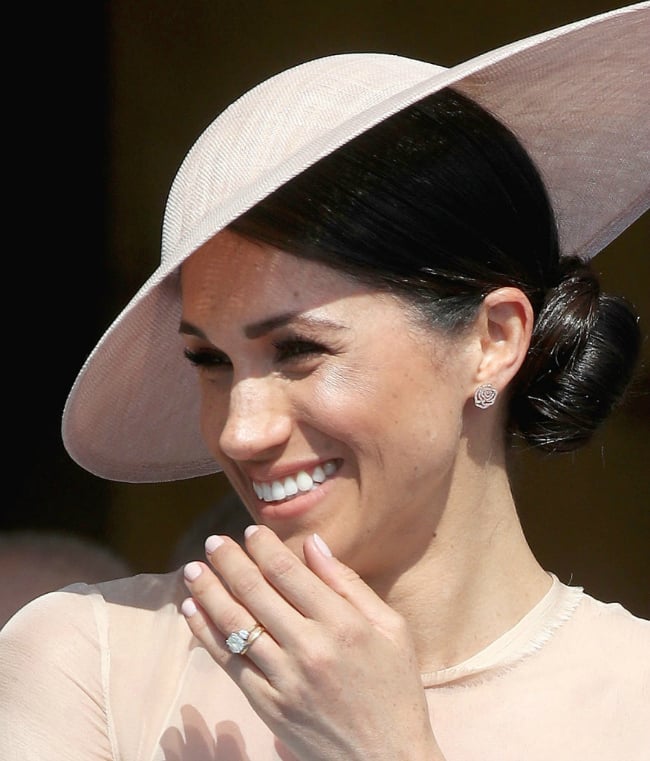 Luckily for us, this sophisticated, no-fuss style of hair is 'in' this winter. According to the experts in all things Parisian style, Franck Provost Master Stylist Melodie Delimauges confirmed we'll be seeing less messy buns and more of looks like Meghan's over the following months.
Think: sleek, nourished hair that looks soft to touch and like you put a lot of effort into it. Only, Melodie says you don't need to.
In the spirit of being obsessed with everything French (or how we imagine French style to be), we asked Melodie to unpack, step-by-step, how to achieve the hairstyles that will get you through winter looking chic and French.
Croissants not included.
1. The soft half bun