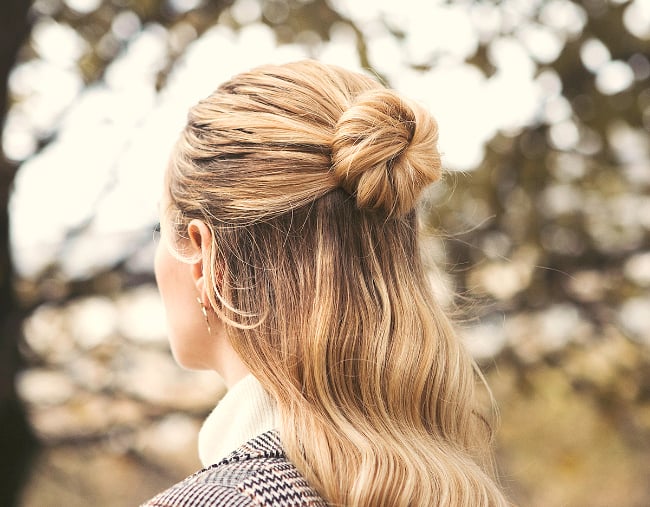 It's been just over four days since the royal wedding finished and we're still completely and illogically obsessed with everything Meghan Markle is wearing, putting on her face and doing with her hair.
You too? Thank goodness.
Speaking of the Duchess of Sussex's hair, stunning photos of the newlywed at her first public appearance with her now-husband Prince Harry show Meghan wearing a beautiful low bun.
Not a 'slut strand' or flyaway in sight, it's the kind of hairstyle every woman wants to try, but might not because she thinks it's too dressy or conversely, too simple.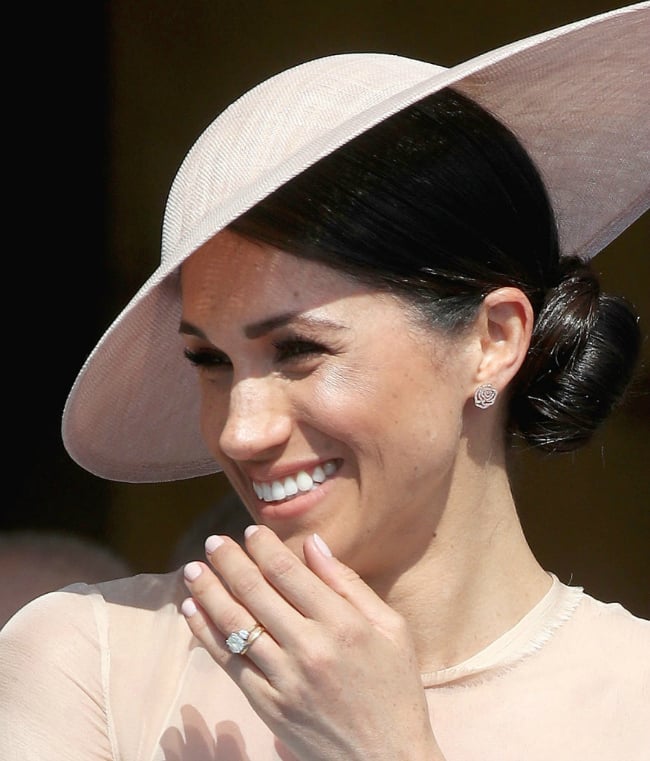 Luckily for us, this sophisticated, no-fuss style of hair is 'in' this winter. According to the experts in all things Parisian style, Franck Provost Master Stylist Melodie Delimauges confirmed we'll be seeing less messy buns and more of looks like Meghan's over the following months.
Think: sleek, nourished hair that looks soft to touch and like you put a lot of effort into it. Only, Melodie says you don't need to.
In the spirit of being obsessed with everything French (or how we imagine French style to be), we asked Melodie to unpack, step-by-step, how to achieve the hairstyles that will get you through winter looking chic and French.
Croissants not included.
1. The soft half bun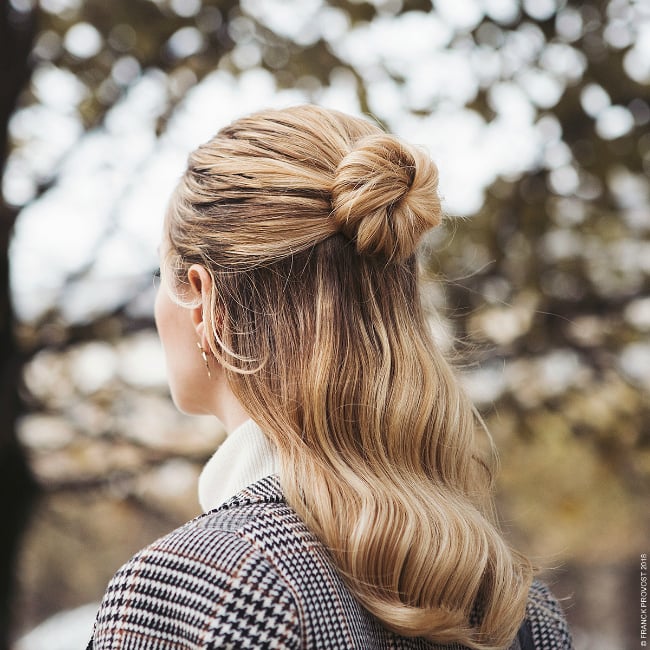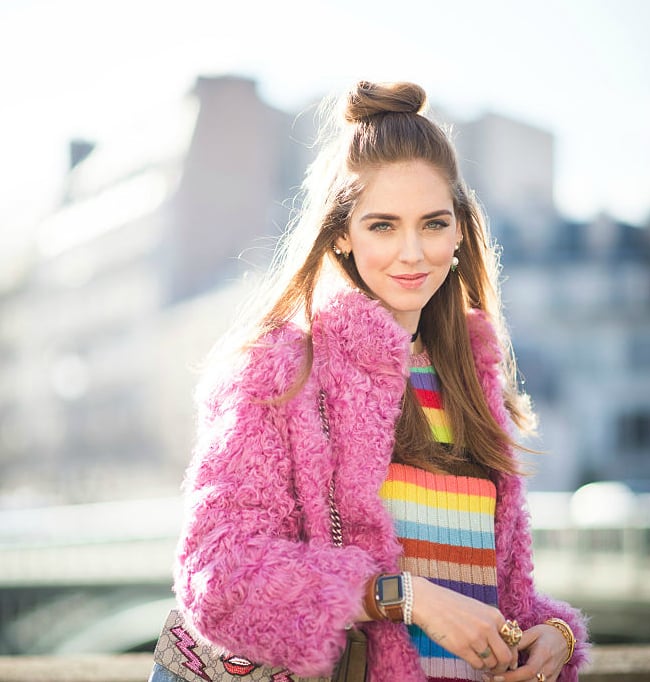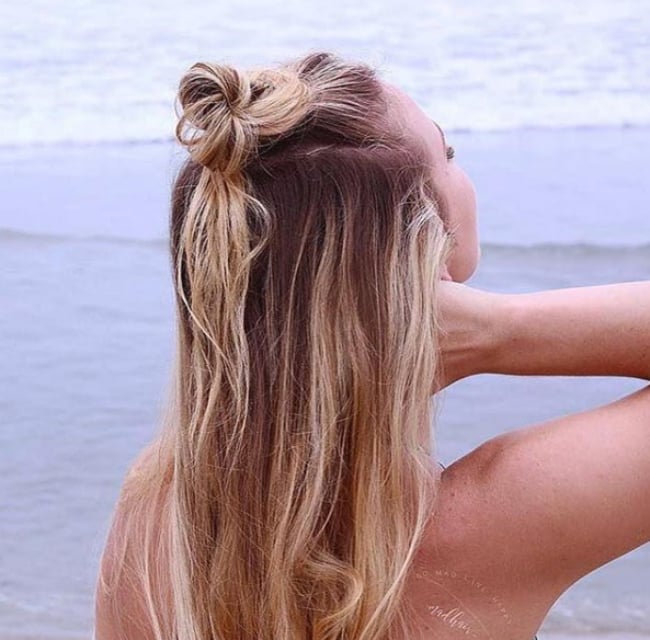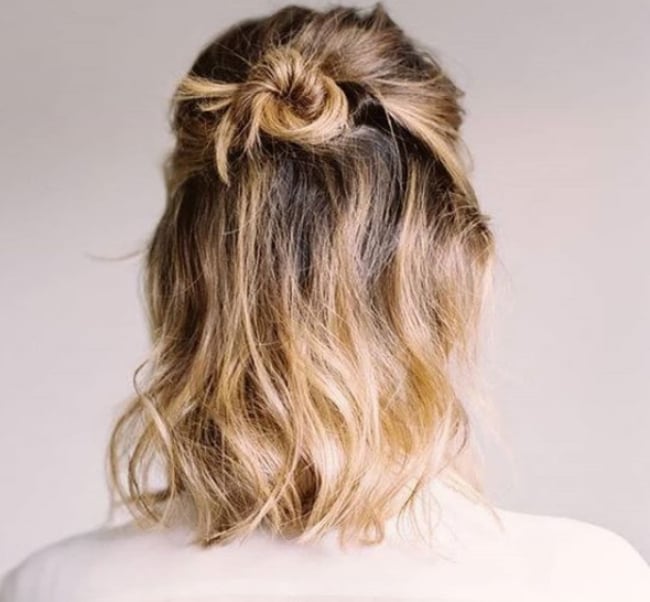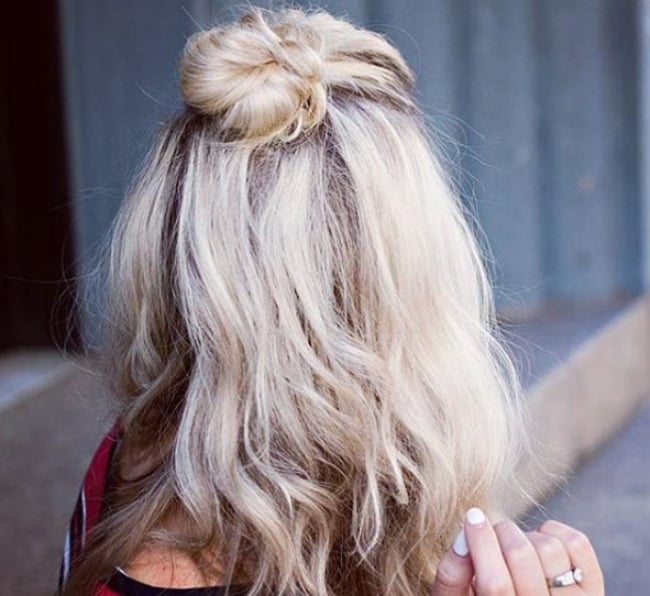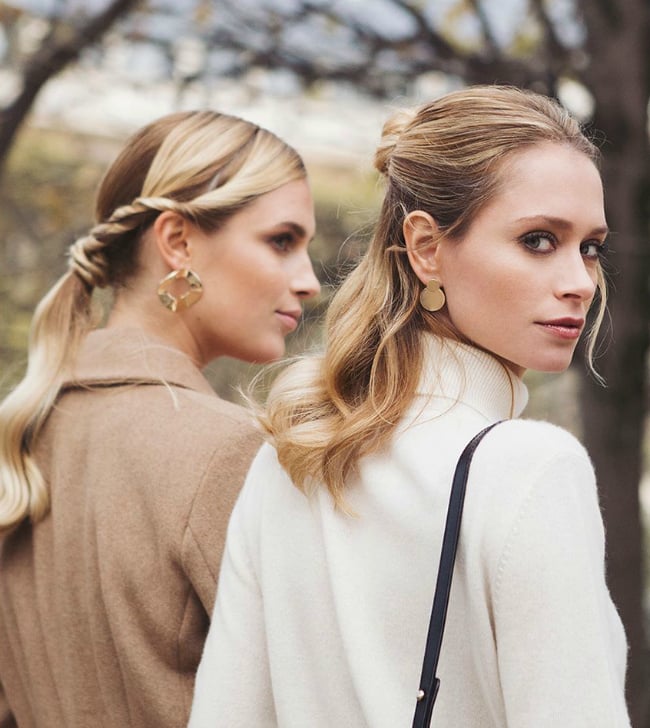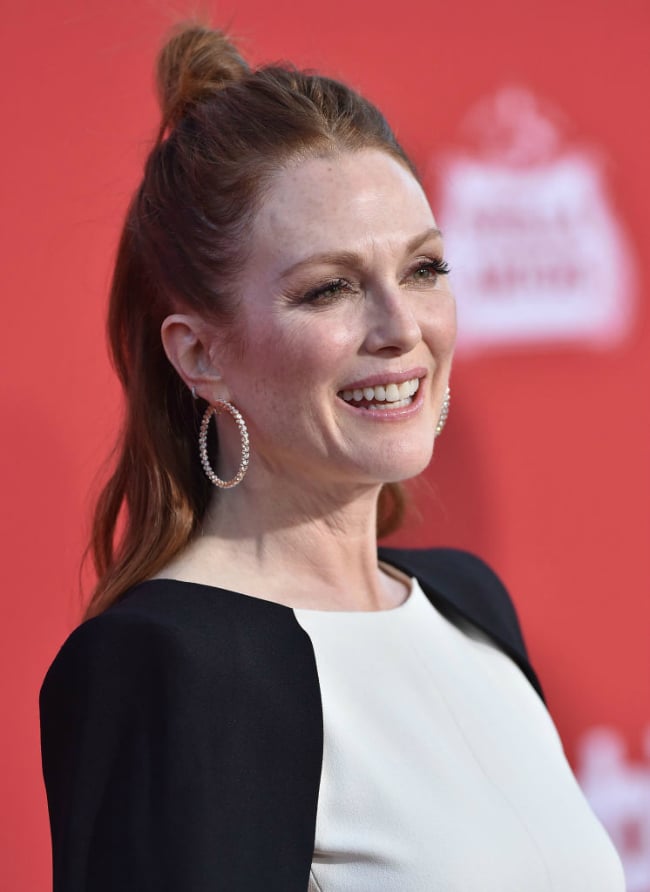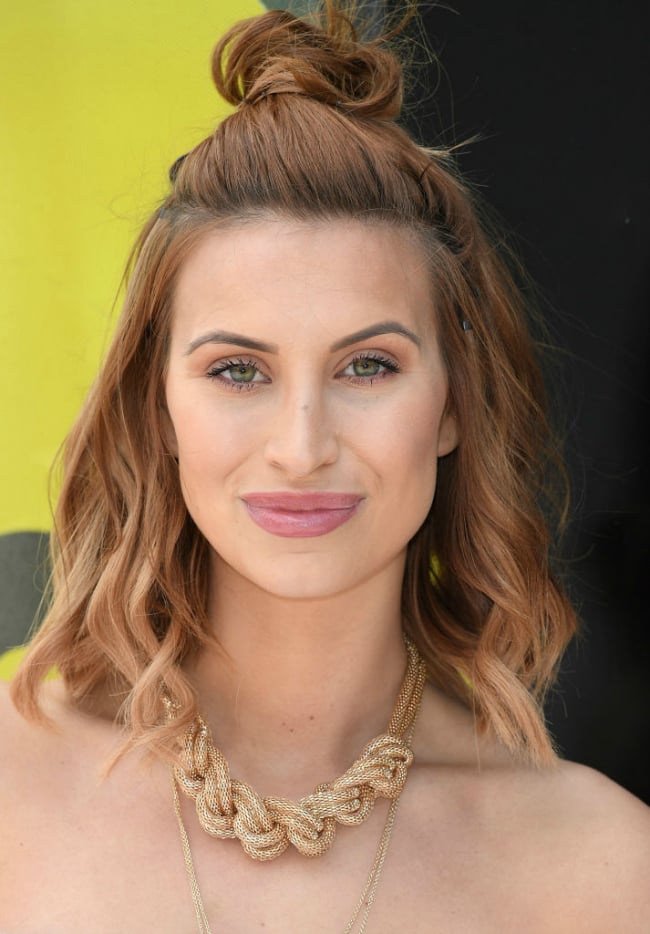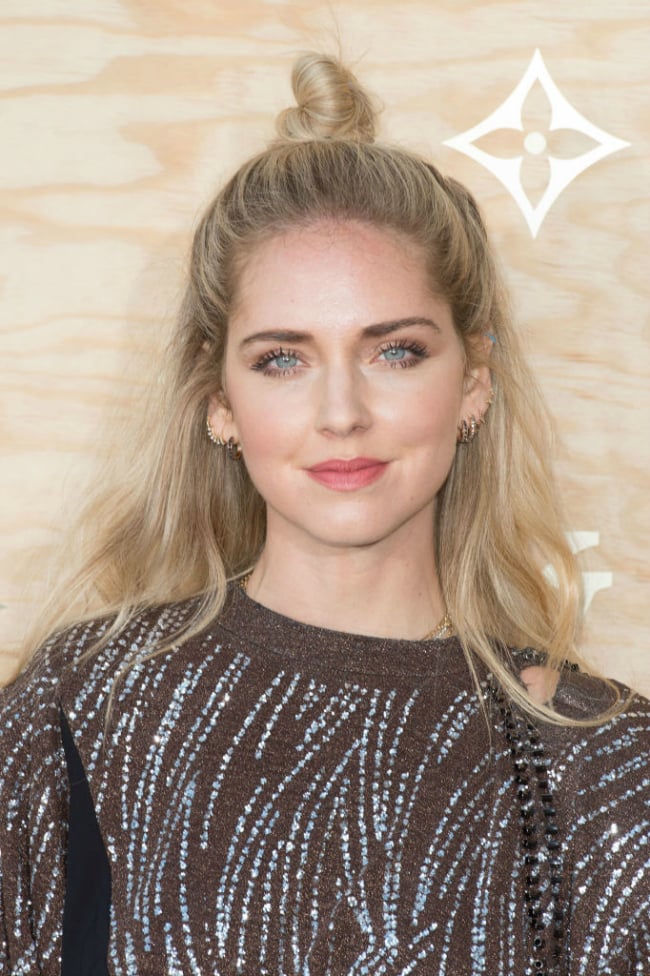 Here are Melodie's instructions for creating a softer, more refined version of the messy half up bun style you've seen all over Instagram.
First, to achieve the right texture, curl the hair with a large iron or tong in the same direction towards the back of the head and brush through to create a soft wave on the mid-lengths.
Once the waves are settled, part hair from ear to ear, using your fingers to brush the hair into a half ponytail at the back of the head.
Tie the ponytail with a hair band, then twist the hair into a small bun and secure it with some pins, using L'Oréal Professionnel Infinium Hairspray ($12) and Kérastase Volumifique Spray Volume spray ($34.99) to set the style.
Pro tip:
Melodie recommends wearing this style on the second or thrid day of your hair washing cycle.
"Hair that hasn't been freshly washed works best for upstyles, as it has more volume and natural texture," she says.
"If your hair is fine and needs a bit of a texture boost, sprinkle some matte styling dust (we like Batiste XXL Plumping Powder, $9.99) through the roots and mid-lengths and massage into dry hair. This will provide volume and grip."
2. Sleek low bun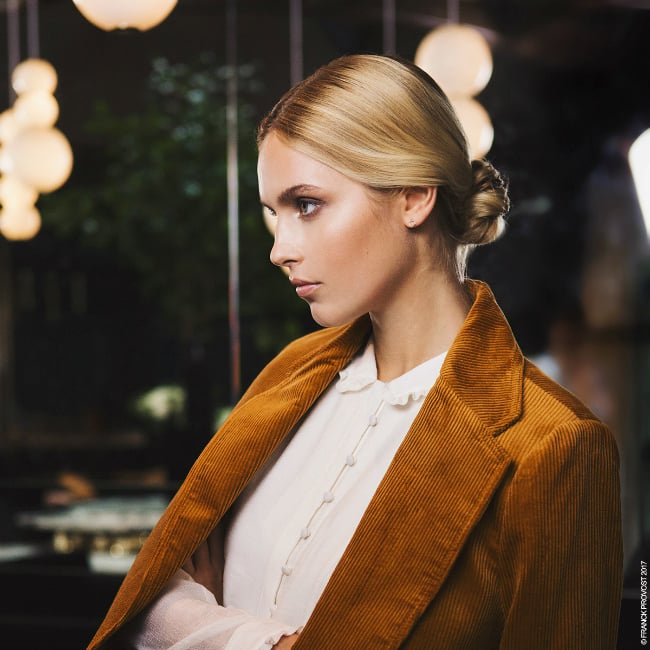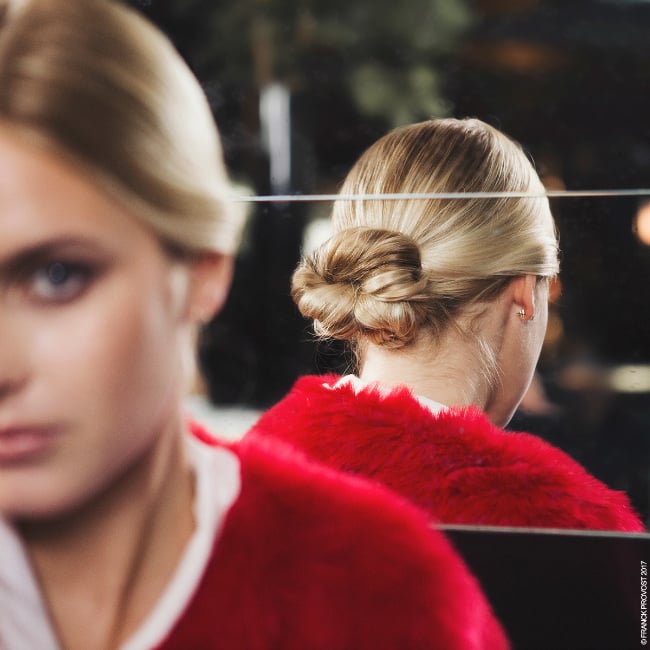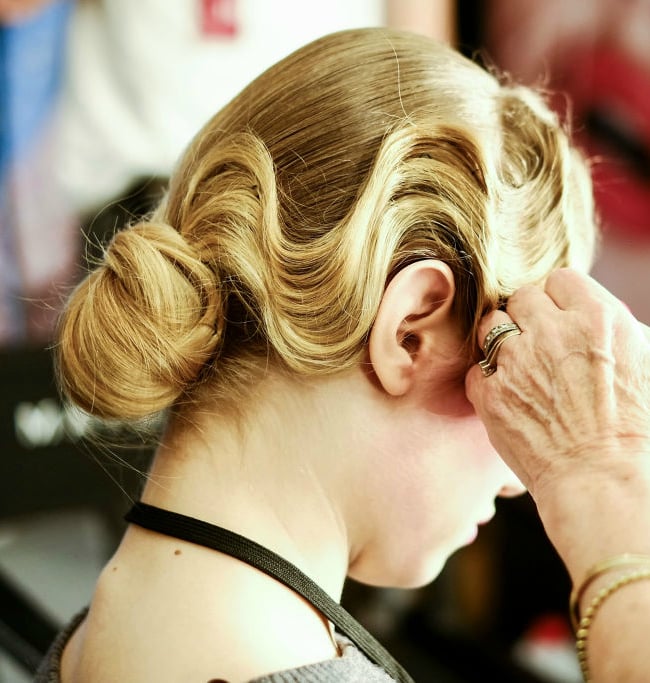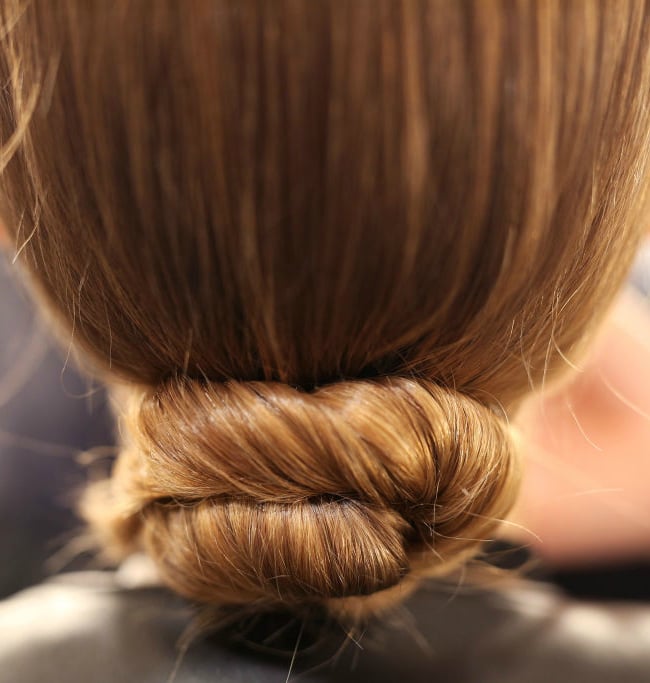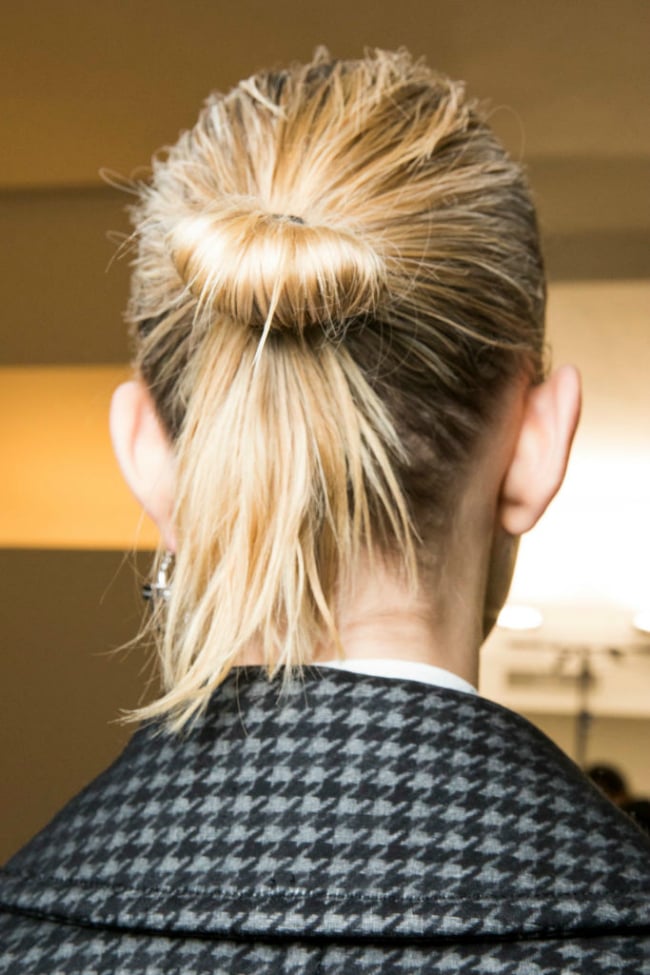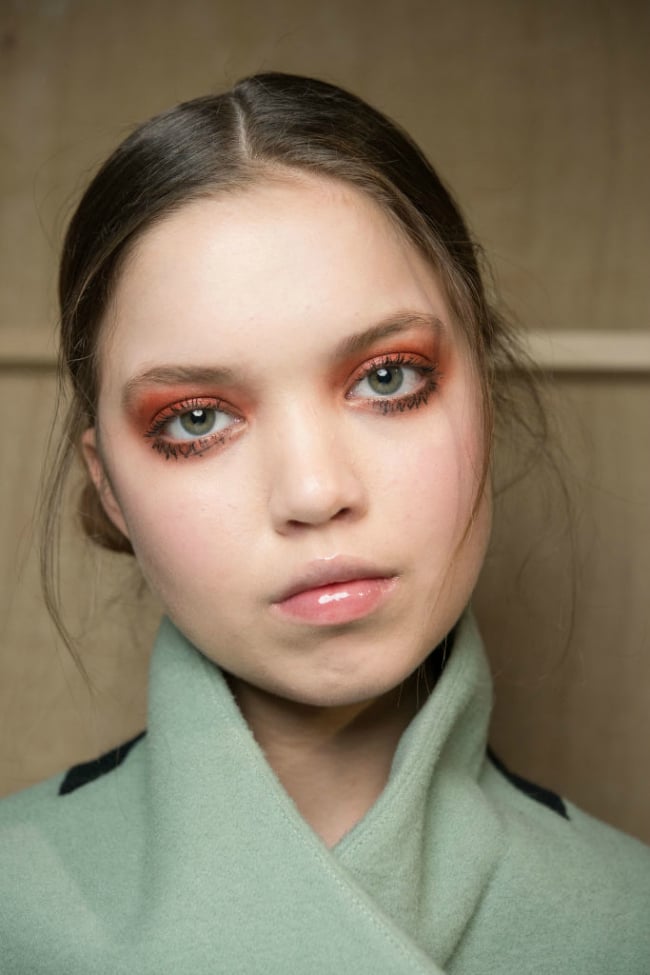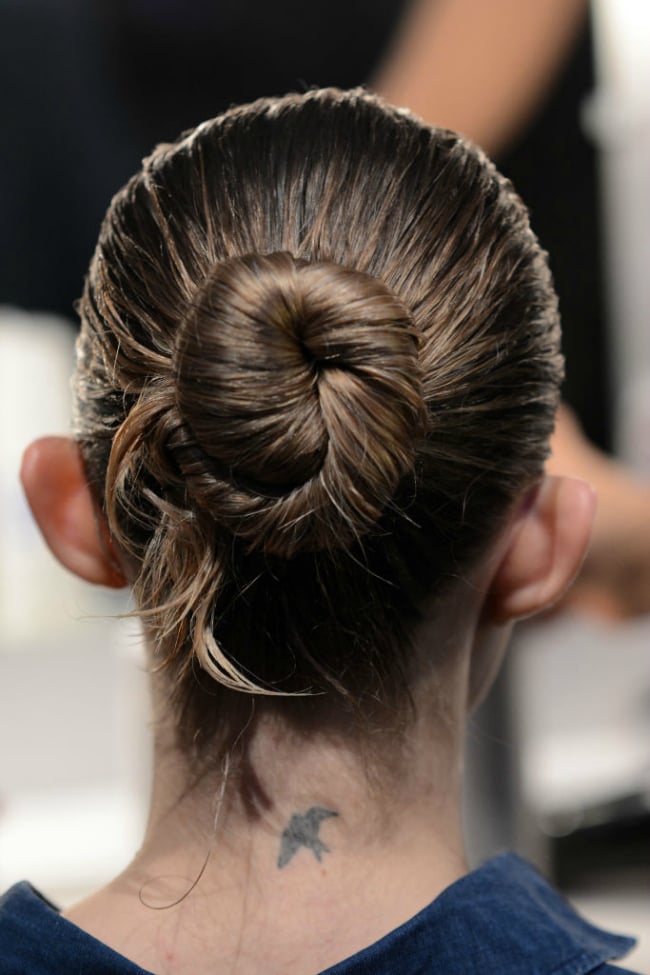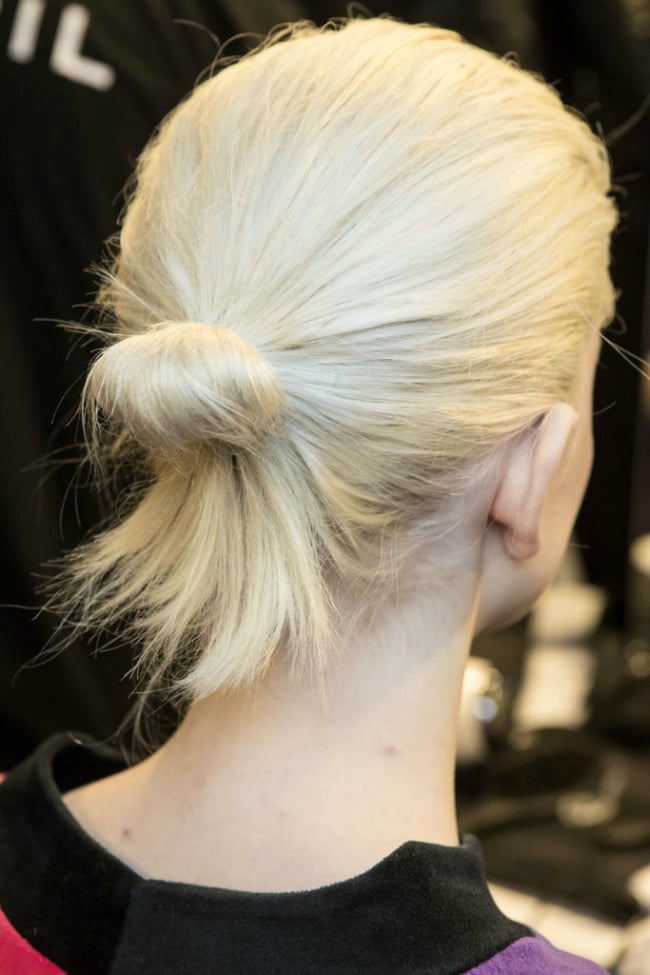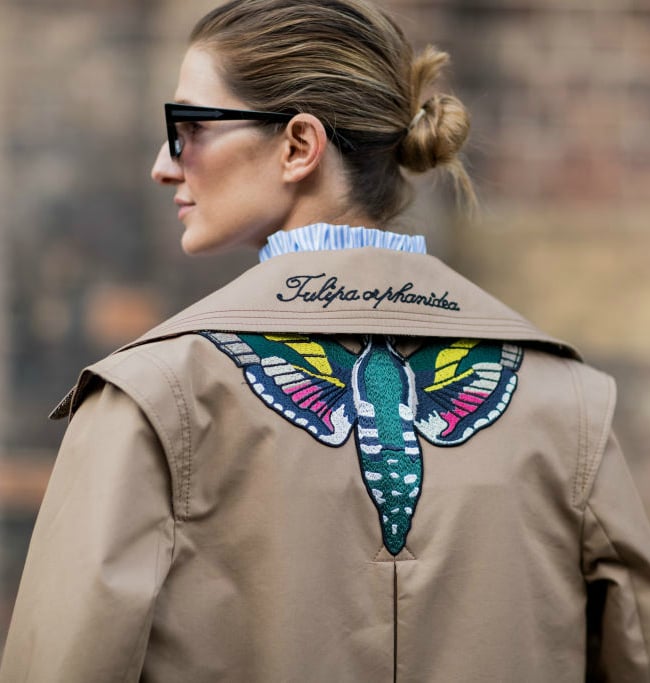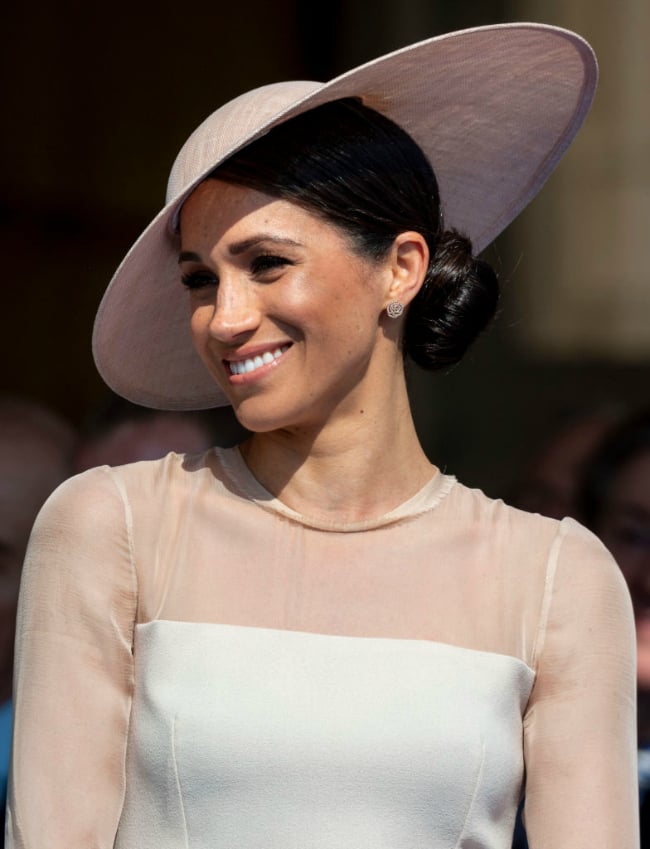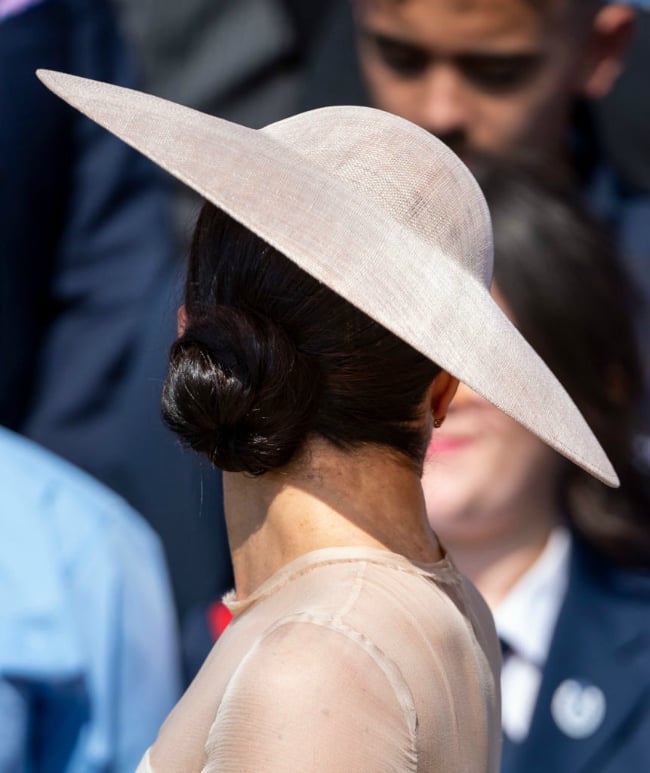 The newly-minted Duchess of Sussex, Meghan Markle has been carrying the torch for this look for years. Most recently, the 36-year-old wore a sleek, low bun for her first public appearance with Prince Harry as a married couple (see above).
Oh, and then there's the low bun she wore at the royal wedding. No biggie.
Melodie's version focuses on pulling your hair back off your face for a refined, no-fuss finish.
Brush hair into a low ponytail, keeping the tension quite loose so that it falls across the top of the ears. Secure with a hair band. Feature a centre part for a stronger look.
Create a braid with the ponytail, then twist the hair anti-clockwise to create a low bun. Secure with pins and fix the style with a semi-hold hairspray.
Pro tip: 
To create a fuller bun (especially if your hair is fine), once the hair is braided, spray your braid with dry shampoo before pulling the hair out softly with your fingers to add width and texture. Then twist anti-clockwise and pin to secure.
"This will create a bigger bun without teasing the hair," Melodie says.
3. Low bun with side braid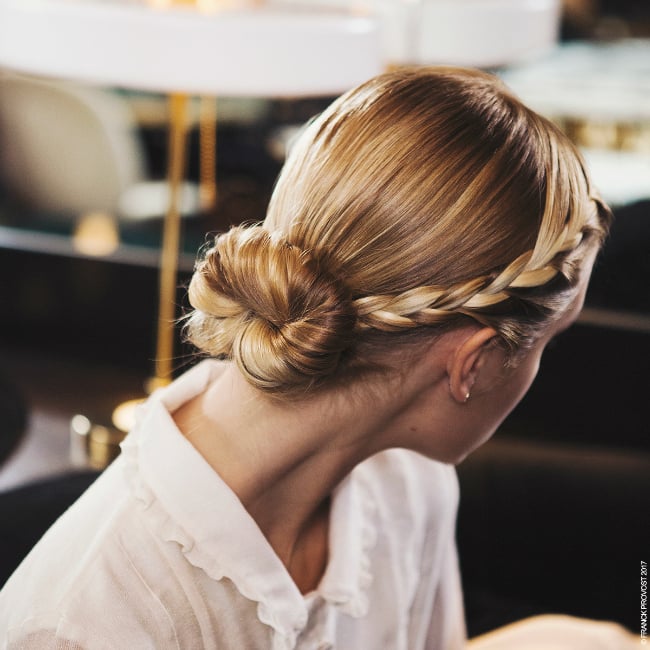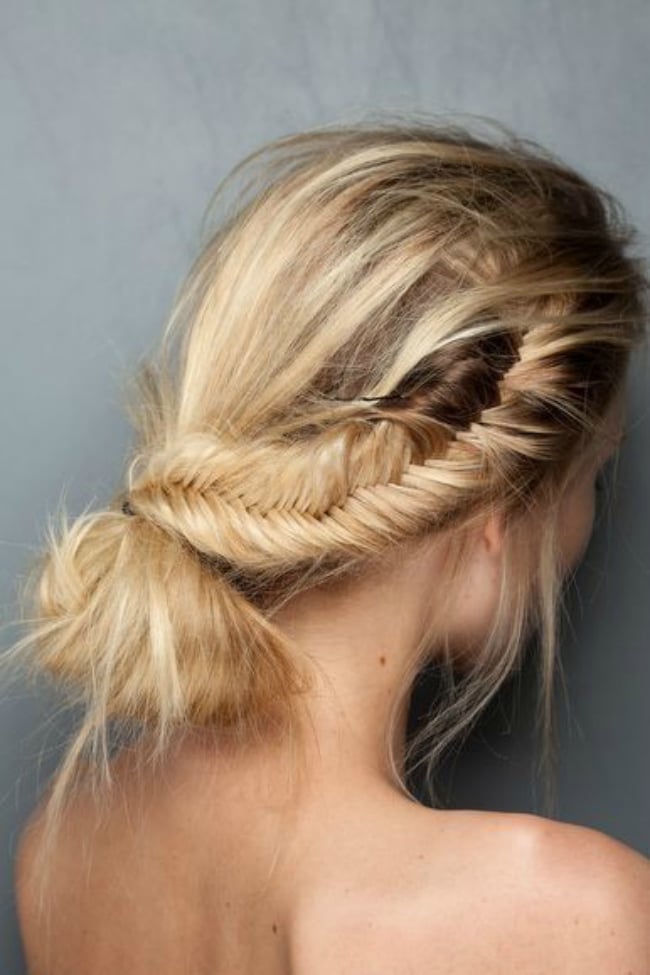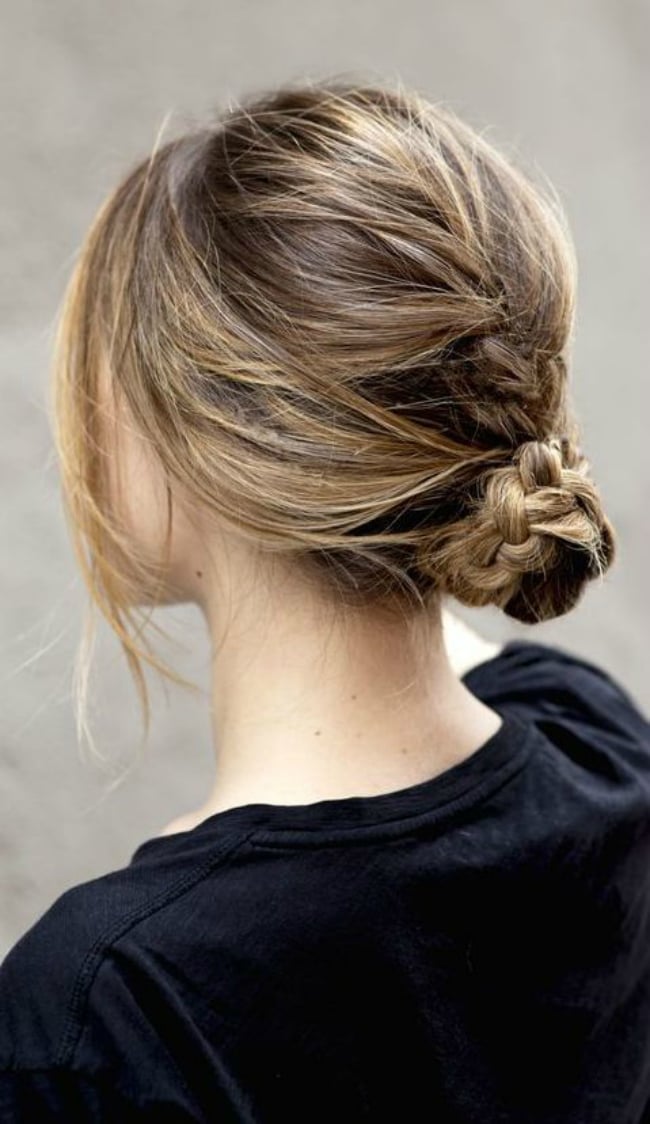 If you're feeling special (or particularly ambitious), try adding a braid into your sleek low bun for depth and interest. Here's how.
Create a centre part and section a handful of hair from the top of the ear to the part line on one side. Separate this from the rest of the hair.
Leaving out the front/side section, brush hair into a low ponytail, keeping it smooth, and secure at the nape of the neck with a hair band.
Braid the front section of hair all the way to the end and drape it over the ear to join the ponytail. Secure with a second hair band.
Braid the ponytail, adding dust for extra volume if desired, then twist anti- clockwise into a bun. Secure with pins and fix the style with hairspray.
4. Chic looped braid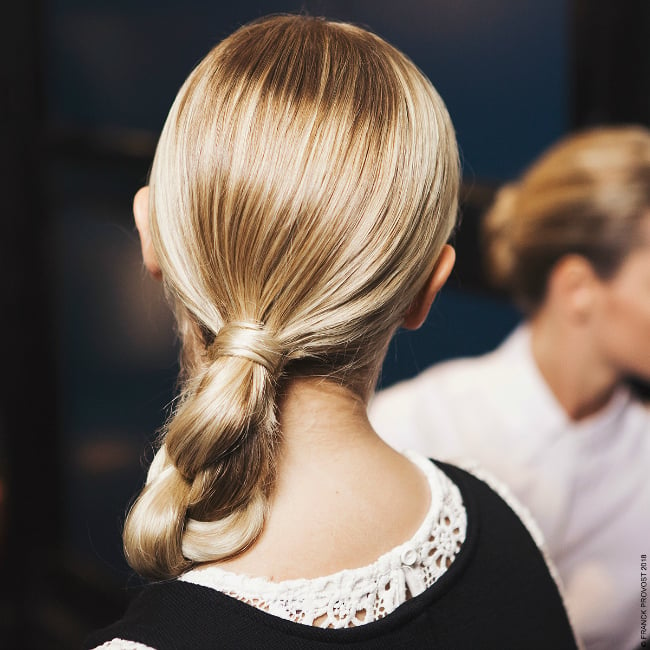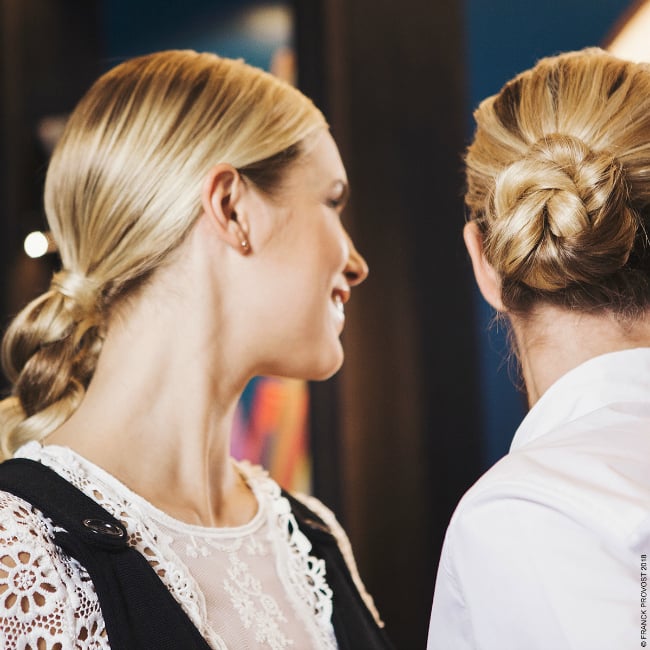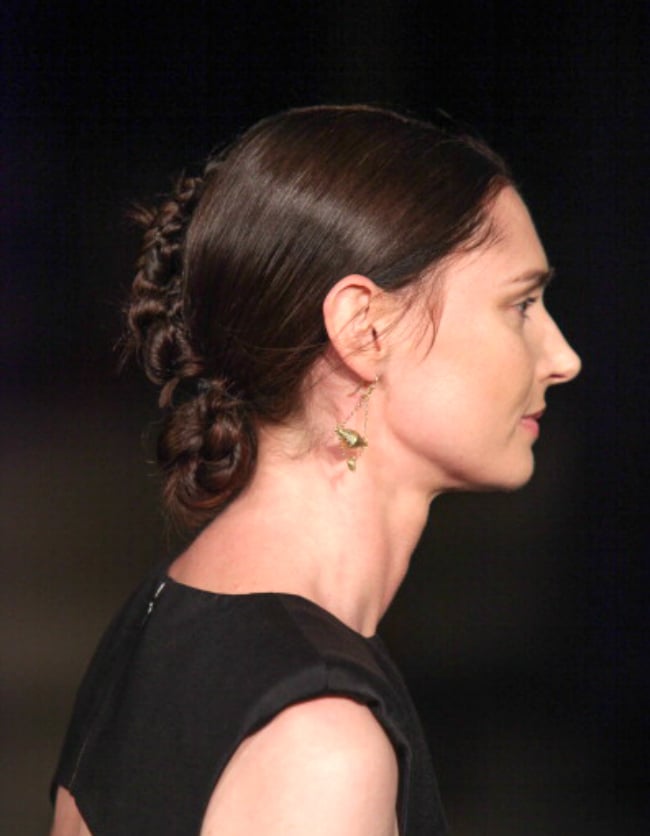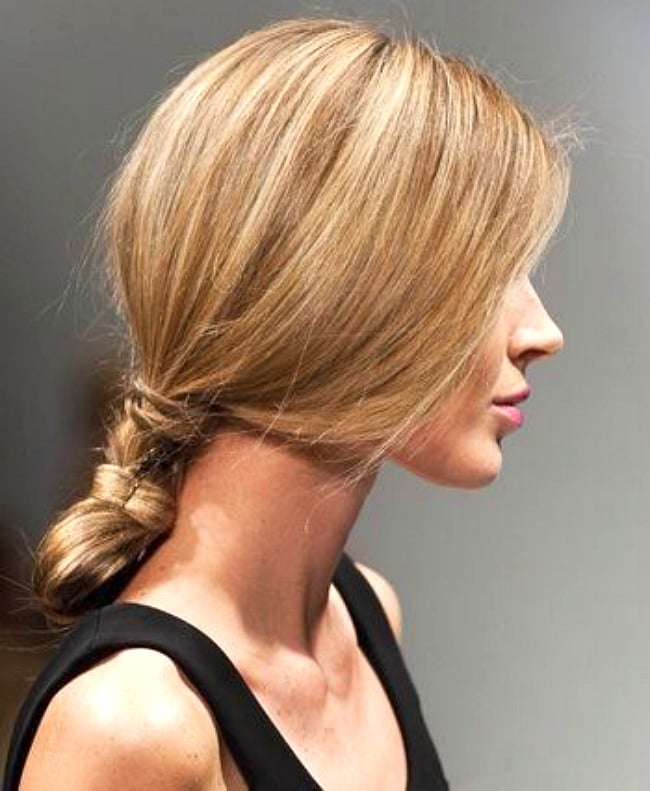 The looped braid is the ultimate lazy girl's hairstyle that makes you looked pulled together when your life isn't. Follow Melodie's steps to emulate this chic style.
Blowdry hair smooth - using a pre-styling cream or mask (we tried this thermal mask one from Mirenesse) to protect the hair before blowdrying and remove any frizz.
Brush hair back into a low ponytail, keeping it low and tight, and secure with a hair band.
Spray hair with a superfine hairspray to achieve an ultra shiny finish.
Keep out a small section of hair big enough to wrap about the hair band later. With the rest of the hair, create a loose braid, then fold it under and fix with a second hair band to secure the style.
Finally, use the hair strand remaining to wrap around the elastic to conceal the band. Use pins to hold the wrapped hair in place then fix the style using a hairspray.
Images: Franck Provost/Getty/Instagram.
Do you try and follow hair trends? Do you prefer wearing your hair up or down?