Meghan Markle's wedding look was practically flawless.
Simple makeup, a stylish and understated dress, the intricate veil, that gorgeous tiara hairband thingy… but there was just one small detail many couldn't ignore. One hair, sitting out of place on her forehead.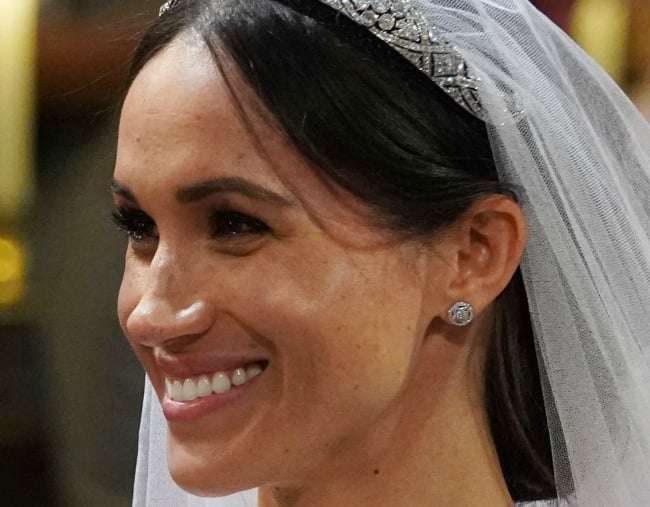 It didn't seem to be bothering Meghan, but it sure as hell bothered people on Twitter.
Along with, we're sure about a million other women sitting at home, I was thinking, no, pleading through the screen, "would you just brush that hair away?" and wishing someone would get that girl a bobby pin.
My wedding gift to Meghan pic.twitter.com/2D7NIBO524

— Monique Bowley (@moniquebowley) May 19, 2018
Only it turns out that what was driving us all totally insane watching at home, was actually a totally on purpose, planned look.
Serge Normant, the hairdresser who styled the newly dubbed Duchess of Sussex's tresses on the day, says those loose hairs were exactly what he was going for.
"I really wanted it to be loose," he told People. "There were a lot of little bits [around her face]. I wanted her to be able to tuck it behind her ears if she wanted to do, because that is what she normally does."
The New York-based hair stylist said Meghan was just as pleased with her "messy bun" as he was.
"She was thrilled, very happy."
Seemingly taunting us, Normant added that there was actually an abundance of bobby pins keeping Meghan's hair in place.
"I just used long, regular pins," he said. "Things that you could just find in the shop for a few pounds. People could recreate it at home, absolutely, maybe even better!"
Yes, thank you, Serge. We'll try that style the next time we want to be putting our hair behind our ears.