Meghan Markle's wedding look was practically flawless.
Simple makeup, a stylish and understated dress, the intricate veil, that gorgeous tiara hairband thingy… but there was just one small detail many couldn't ignore. One hair, sitting out of place on her forehead.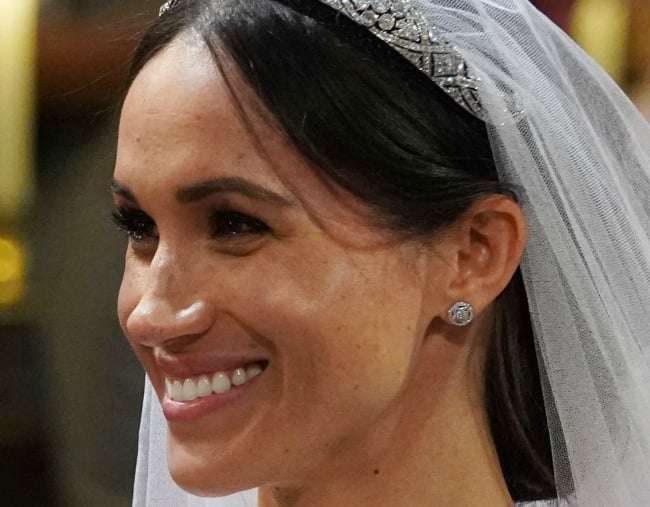 It didn't seem to be bothering Meghan, but it sure as hell bothered people on Twitter.
Along with, we're sure about a million other women sitting at home, I was thinking, no, pleading through the screen, "would you just brush that hair away?" and wishing someone would get that girl a bobby pin.
My wedding gift to Meghan pic.twitter.com/2D7NIBO524

— Monique Bowley (@moniquebowley) May 19, 2018