For everything Prince Harry, Meghan Markle and the Royal Wedding in one convenient place, visit our Royal Wedding hub.
Eighteen million people in the UK alone watched the royal wedding this past weekend, and it's estimated that one in six of us tuned in globally, in some capacity.
That's over one. billion. people. who watched love conquer all. No pressure on poor Harry and Megs, huh?
But that's precisely why Meghan's beauty look was so refreshing. Almost literally refreshing.
Despite the possible expectation that Meghan would wear a full face of foundation, carefully contoured cheeks and intricate eye makeup, the now Duchess wore what looks like little more than tinted moisturiser and lip balm.
Sure, she had an emphasis on her eye by way of a charcoal shadow, but that's it. No liquid liner flick, no epic false lashes, no complicated smokey eye.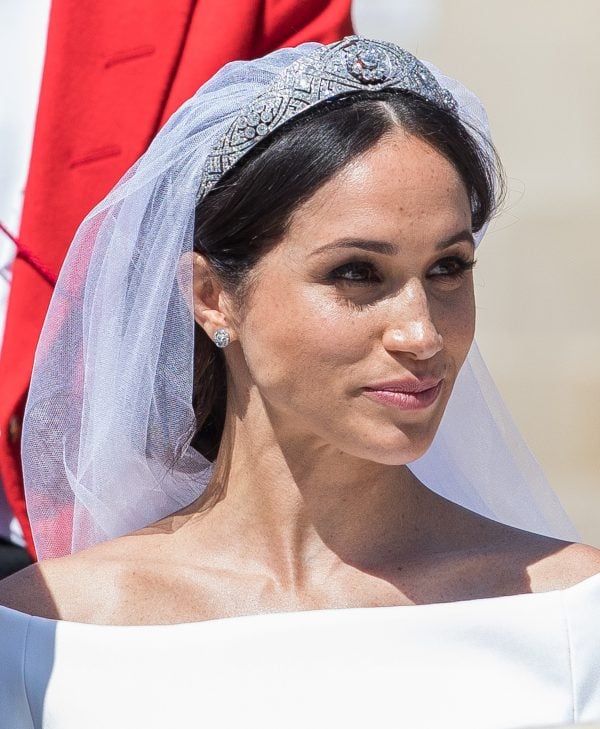 Why does this matter?
It matters because it gives the millions of young women who watched a licence to feel beautiful thanks to their natural features. Whether or not they wear minimal makeup, or no makeup at all.
It's a big fat 'it's okay' to the young women - in fact all women - who find YouTube makeup tutorials confusing and daunting. And to the women who feel the pressure to attempt Instagram Makeup when attending events even slightly more formal than a local Woolies run.
Meghan's bridal makeup look gives permission to all of us to breathe a collective sigh of relief, reach for our favourite tinted moisturiser or CC cream and call it a day.