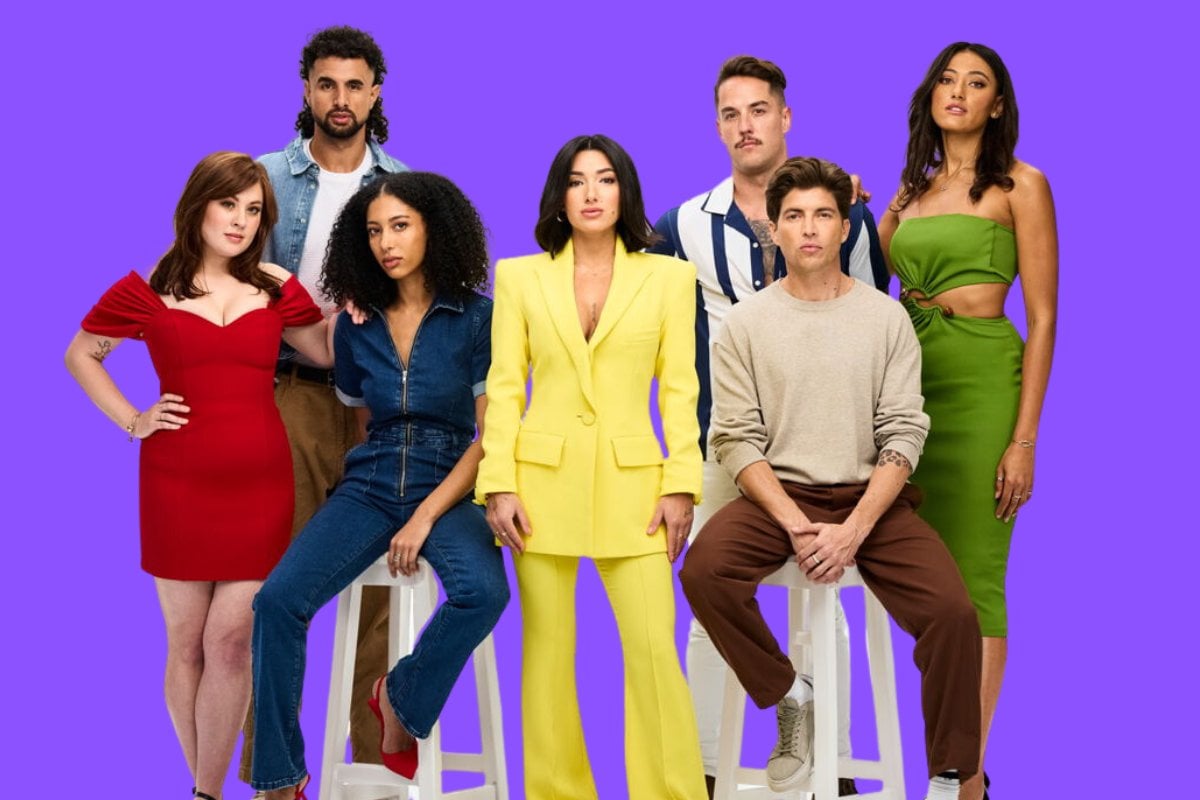 The opening episodes of the Stan Original Dating Series Love Triangle season two have it all.
Moments to groan at.
Moments to laugh, both at and with those on screen.
And moments where, unless you have a heart of stone, you'll get a warm, fuzzy feeling.
Season one of the series, from the producers of Married At First Sight, arrived a year ago and it has now returned for season two with a few tweaks.
Firstly, there's the introduction of a narrator — MAFS alumni Ella May Ding in her first narrating role — and a promised huge twist.
The premise of the show is to help singles establish connections, sight unseen, via only messages and phone calls. The suiters are each paired with two matches, and after talking with them for a few days, they select one person to move in with to build on the connection.
Until their second choice comes knocking, of course.
Take a look at the trailer for the Stan Original Dating Series Love Triangle season two.
This year, the six chosen singles are former footy player Alan, model Jacinta, comedian Nellie, business owner Sam, social worker Sulei and content creator Tamera.
From the opening moments, you'll recognise that the casting is going to make for great entertainment.
It has all the makers of a good reality show, like a pretty obvious early villain (Sam), who is horrified at the prospect of dating someone outside of their 20s, and the fun, wholesome character (Nellie), who you'll instantly find yourself not only rooting for, but wanting to become mates with.