Warning: This article contains information about child abuse which may be distressing for some readers.
In January this year, Louise and David Turpin were arrested and charged with nine counts of torture and 10 counts of child endangerment.
The arrest came after the couple's 13 children – ranging in age from two to 29 – were found living malnourished in horrifically filthy living conditions.
It was alleged that the children were starved and some were kept chained and shackled to their beds. The children were allegedly beat and strangled and their parents only allowed them to eat once a day and shower once a year.
The children, including the adult children, appeared to know little about the outside world – some of the children did not know what medicine was, for example.
The arrest of David and Louise was made after the couple's 17-year-old daughter escaped from the home and called the police.
The 17-year-old girl who called the police was so malnourished, police thought she was no older than 10 years old.
Louise Turpin's sister, Elizabeth Flores has written a book about her sister and the case titled Sister of Secrets.
In the book, Elizabeth alleges that Louise's obsession with witchcraft may have fuelled the alleged child abuse.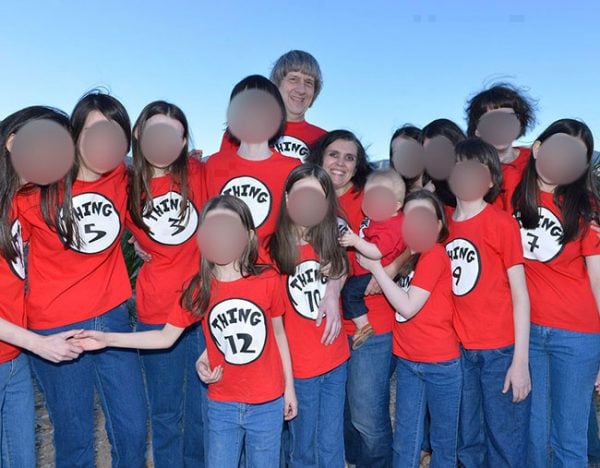 Although Elizabeth says she had no knowledge of the conditions the children were living in, she believes that her sister's prior obsession with Satanic rituals and Ouiji boards may have had something to do with it.
"She told me she was messing around with witchcraft. It just really freaked me out," Elizabeth told the New York Daily News in an interview.