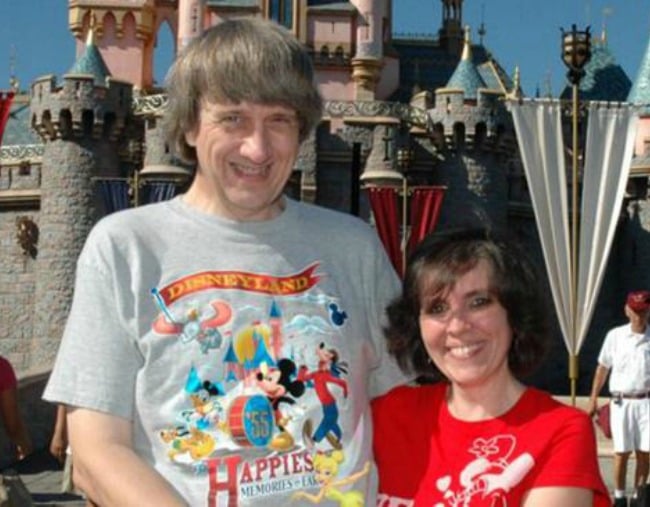 With AAP.
1. Turpin case takes strange twist after sister of accused says mother Louise was 'sold to paedophile' as a child.
The sister of Louise Turpin, the woman accused of torturing her children in what has been dubbed the 'House of Horrors', claims as a child, Louise was a victim of systematic sexual abuse.
In an interview with The Sun, 37-year-old Teresa Robinette alleged her late mother, Phyllis, allowed a rich paedophile sexually abuse her and her siblings as children in exchange for cash.
"Our mum should have been protecting us — but she sold us to a wealthy paedophile," she told the news outlet.
"He would slip money into my hand as he molested me. I can still feel his breath on my neck as he whispered 'be quiet'.
"We begged her not to take us to him but she would simply say: 'I have to clothe and feed you'. Louise was abused the worst. He destroyed my self-worth as a child and I know he destroyed hers too."
David and his wife Louise Turpin were arrested in January after one of their children managed to escape their home.
It was alleged that 12 of the 13 children were severely malnourished before police freed them of their parents' imprisonment, where the eldest child weighed only 37 kilograms upon discovery.
Another of the Turpin children was discovered chained to a bed, covered in their own waste.
Both David and Louise Turpin have pleaded not guilty to all the charges made against them and are awaiting trial.
If you, or anyone you know, are experiencing abuse, call the National Child Abuse Helpline on 1800 99 10 99 or Lifeline on 13 11 14.
2. More citizenship headaches for parliament, with three Labor MPs to quit after Katy Gallagher disqualified.
Three Labor MPs caught up in the citizenship crisis will quit parliament on Friday vowing to recontest their seats, after the High Court disqualified senator Katy Gallagher.
Labor's Susan Lamb, Josh Wilson and Justine Keay signalled on Wednesday they would quit, along with Centre Alliance's Rebekha Sharkie, sparking fresh elections in their seats.
All five MPs were British citizens when the writs for the 2016 election were issued, which the High Court ruled made Ms Gallagher ineligible.
Attorney-General Christian Porter demanded the four lower house MPs resign after the ruling, and one-by-one they announced their decisions to quit and run again.
Here is my statement on the High Court decision today. pic.twitter.com/QgRalkpttD

— Katy Gallagher (@SenKatyG) May 9, 2018