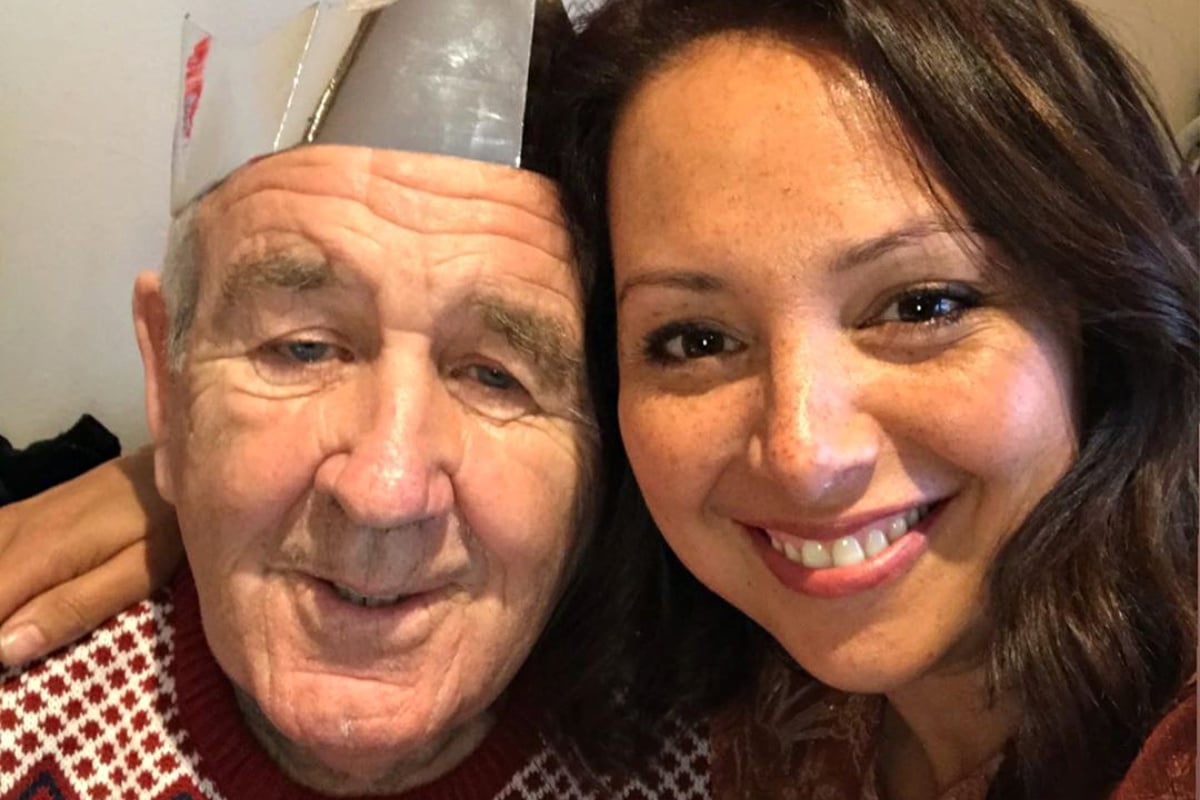 Want to know what happens when someone you love is diagnosed with COVID-19 and you are living in another country unable to get home to see them?
You get to say your final goodbyes via a hurried Facetime call. That's it.
Your COVID-19 questions answered by Mamamia's Claire Murphy. Post continues below.

We received that call last week. Hours before our family in Ireland were due to pick up my father in law from an extended stay in hospital after surgery, they received a call and were informed that he had developed a slight cough and as a precaution. They wanted to test him for COVID-19 before they would let him home.
This was our worst nightmare.
The following day we received the call that devastated everyone, he returned a positive result. In the space of 24 hours, our family had gone from the high of thinking he was finally coming home to the realisation that this now might not happen.
My husband got a three minute FaceTime call that day with his father, he was in good form, even reminding him NOT to fly home and waste his money.
"I can't fly home," my husband told him. "The Prime Minister isn't letting anyone fly."
"Well, this worked out well then," he replied with a chuckle. As usual, he always had the last laugh.
Amazingly, the following day we were told he was stable and they felt he only had a mild case of the virus. They were hopeful he would be home in two weeks.
24 hours later they reported he had had a temperature overnight but was stable, but an hour later the family were called saying he was now in critical condition, they were to come to the hospital immediately – this is how fast this virus changes.