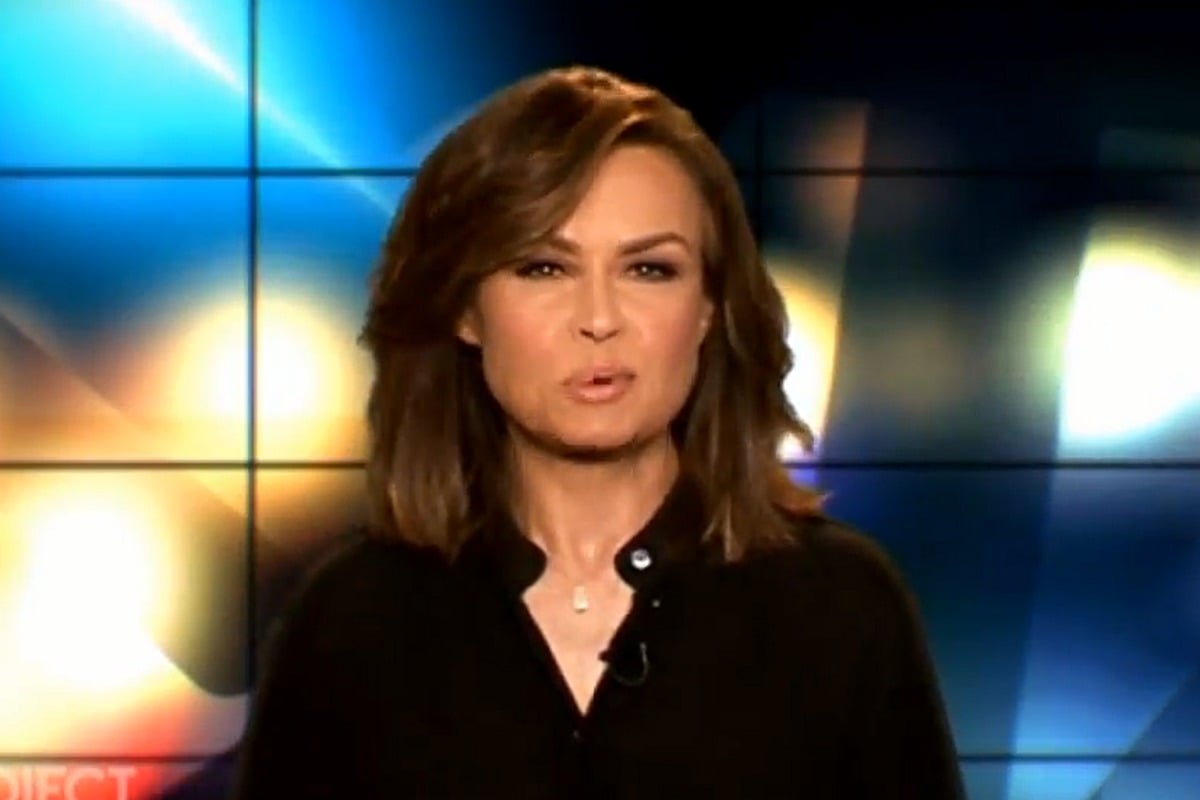 Lisa Wilkinson has slammed Prime Minister Scott Morrison over the "smutty" comments he made about Pamela Anderson in a biting take-down on The Project on Monday.
Earlier this month the Prime Minister laughed off pleas the actor made for Wikileaks founder Julian Assange to be brought home, adding that he'd had "plenty of mates" asking to be on his "special envoy" to deal with the former Baywatch star.
It took Anderson writing an open letter to the PM on Monday in which she labelled the PM's comments "smutty" and "lewd" to bring the Gold Coast radio interview to the nation's attention yesterday. But now that they have been, Wilkinson isn't the only one infuriated by the comments.
In a prerecorded segment, the Sunday Project host urged the PM to apologise – and explained to him exactly why his comments were so disrespectful.
"The problem is we don't think you get it Prime Minister, because when you dismiss a woman's ideas while stirring in some sexual innuendo it's not just your words we're hearing, it's every time a boys club has got in the way of our hopes and dreams," she said.
"It's every disgusting comment we've heard muttered as we innocently walk down the street and just chalk up to being female.
"It's every time we've been belittled simply for being a woman."
Wilkinson told the PM he shouldn't dismiss these comments as being from the "bleeding heart left" (a popular phrase of the right) – because even Pauline Hanson was disgusted by these comments.
The host accused the 50-year-old of trying to make himself more appealing to voters by presenting himself as the "everyman" – which she said is something Australians don't want.
"We want a leader for a change – someone that sets the tone for a better Australia, someone exceptional, someone who – out of the 25 million of us available – can inspire us to be a better man, and woman."
It's the beef no-one saw coming: Pamela Anderson versus the PM Scott Morrison.

You might think it's pretty weird and the PM thought it was funny enough to warrant a cheap gag – but @Lisa_Wilkinson thinks he's dead wrong. #auspol #TheProjectTV pic.twitter.com/9wOtu8xeKJ

— The Project (@theprojecttv) November 19, 2018