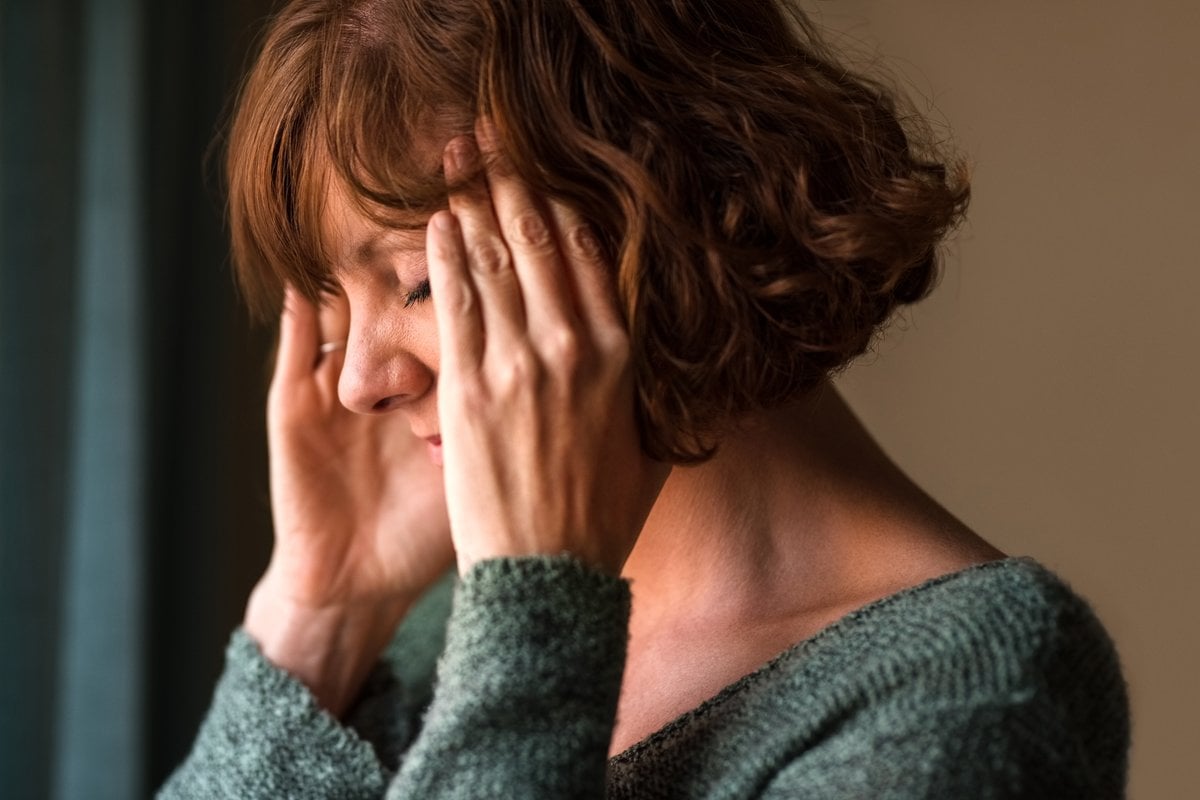 After experiencing occasional night sweats in the last two years, I am obsessed with finding out more about menopause, perimenopause, and the accompanying symptoms. 
The surge in high-profile women like Marian Keyes, Gillian Anderson and Trinny Woodall chatting openly about their journey through menopause has also helped to bust long-held societal myths and taboos about what it means to be menopausal.
I devour their anecdotal stories in books, on podcasts, and on social media because I find it fascinating and also because I know that while the Australasian Menopause Society says the average age for a woman to go through menopause is 51, perimenopause can start up to 10 years beforehand. 
So at 42, I need to get across it.
Watch: Supermodel Paulina Porizkova on ageing. Post continues below. 
Ann Fletcher, 54, a team leader for a specialist homelessness service in Newcastle, had been dealing with mild perimenopausal symptoms since her mid-forties. 
It ramped up in 2020 when she suddenly became so lethargic she could barely stay awake while driving her car.
"I had been a fit and active person and suddenly I had zero energy," Fletcher says.
"Initially, I put it down to the fact we were in a pandemic and I had my kids and grandkids all living with me. I wasn't getting a lot of sleep! But after watching an episode of the SBS show Insight about menopause and joining an online community group of women on Facebook, I knew there must be more to my lethargy."
Ann completed the Australasian Menopause Society's 'symptom checker' questionnaire and took the results to her GP. After further investigations, she was prescribed Menopausal Hormone Therapy MHT (previously known as HRT) and within 10 days, Ann says her life was transformed.