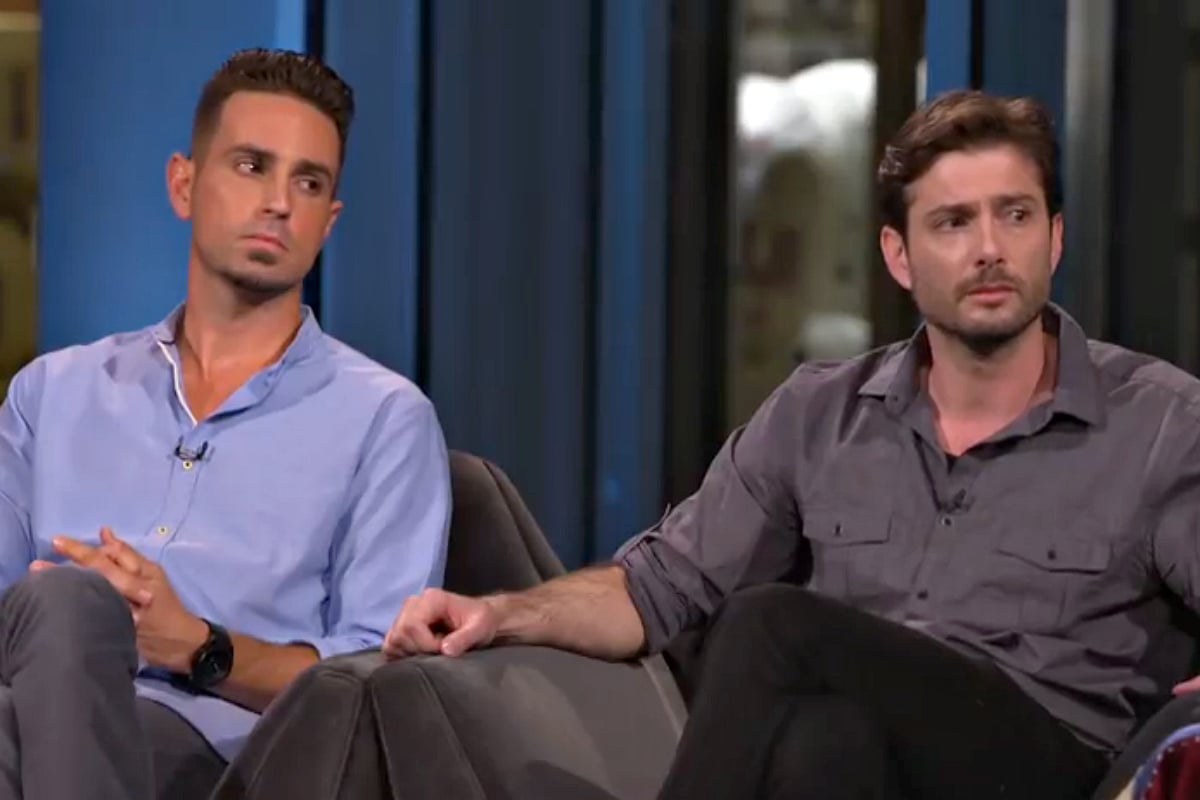 The visions started after Wade Robson became a father. His son, Koa, was roughly 18 months old, when the choreographer began having flashes. They were clear, intrusive.
Though Michael Jackson had died in 2009, a year before Koa was born, in Wade's mind's eye, he saw the pop superstar inflicting the same sickening abuse on the little boy that he claims to have endured more than two decades earlier.
As the now 36-year-old told documentary, Leaving Neverland, part two of which airs tonight on Channel 10, "my immediate emotional reaction to having those images is just this rage and disgust and violent feeling, like I would kill anyone who did anything like that to Koa."
That rage, that disgust, were new feelings, ones his own alleged abuse had never stirred. "That was the first moment that I ever, ever thought in my life, 'Maybe I need to tell someone about this.'"
LISTEN: The Quicky delves into Wade Robson's shocking story. (Post continues below.)

Ten years on, Australian-born Wade Robson and the other subject of the film, former child actor James Safechuck, spoke to Oprah Winfrey about the alleged abuse and the burden of carrying that trauma into adulthood.
Both men claim Michael Jackson systematically groomed them, repeatedly sexually assaulted them during unsupervised sleepovers and coerced them into keeping silent.
Wade alleges the abuse, which spanned seven years, began when he was just seven, two years after he won the chance to meet Jackson backstage at his 1987 Brisbane concert. He would holiday at Jackson's Neverland ranch in California, before his family eventually moved to the states to foster his fledgling dance career.
James, meanwhile, met Michael Jackson at the age of 10 when they starred together in a 1986 Pepsi commercial. He and his family were invited to join the popstar on tour, during which time Jackson and the boy shared a room.