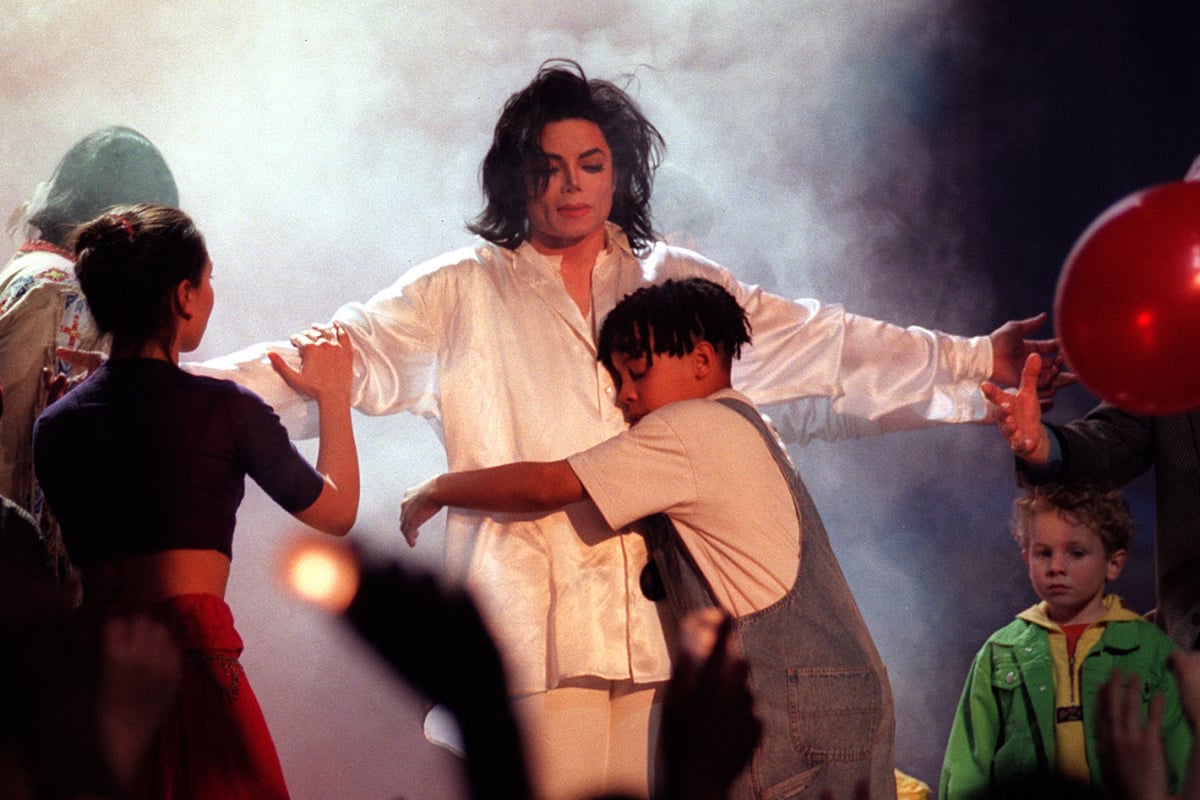 The following contains discussion of sexual assault which may be distressing. For 24-hour support, please call 1800 RESPECT.
On February 19 1996, Michael Jackson was performing at the Brit Awards where he was also being awarded "Artist of a Generation". His performance of "Earth Song" centred on him being a God-like saviour of children.
In the latter half, the King of Pop changed into an all-white outfit as bright lights emphasised the messianic imagery. Jackson raised his hands as kids one by one put their arms around him and he kissed a few on the forehead.
However his performance was disrupted by another singer at the award show, who invaded the stage in protest.
Jarvis Cocker, frontman of band Pulp, was sitting in the audience when he decided to interfere. When on stage, he turned around with his back to the audience, bent down, and made a wafting gesture with his hands, before attempting to flash his bum.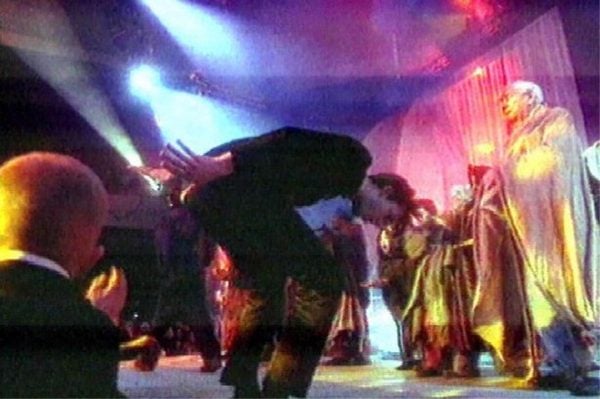 Cocker was swiftly taken off stage by security guards and arrested by police. He was kept at the station until 3am, according to him, for charges on the basis of "assaulting some kids".
The singer later explained on TFI Friday his motive, saying, "I was just sat there and watching it and feeling a bit ill, 'cause he's there doing his Jesus act.
"And I could kind of see - It seemed to me there was a lot of other people who kind of found it distasteful as well, and I just thought: 'The stage is there, I'm here and you can actually just do something about it and say this is a load of rubbish if you wanted.'"
In a press conference after the incident Cocker confirmed that he was protesting.
"My actions were a form of protest at the way Michael Jackson sees himself as some kind of Christ-like figure with the power of healing. The music industry allows him to indulge his fantasies because of his wealth and power."