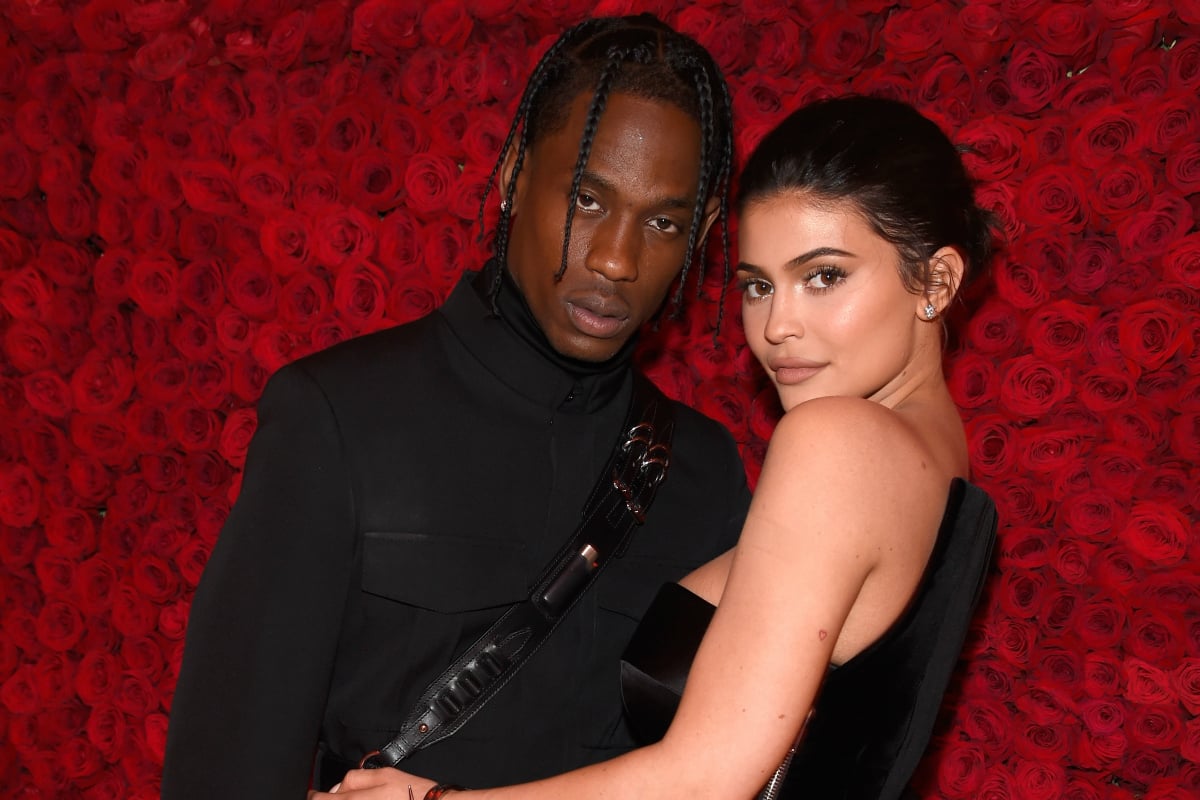 1. Travis Scott just dropped a major hint about his future with Kylie Jenner.

Kylie Jenner remarkably (given that paparazzi follows the Kardashians everywhere) hid her pregnancy from fans for nine months, and hence it would be no surprise if she was already married to rapper Travis Scott but we just don't know.
The couple often refer to each other as "hubby" and "wifey," and given that Kylie's sister Kim Kardashian recently revealed that even she wasn't sure if the pair were married, literally anything is possible.
However Scott has put the rumours to rest, telling Rolling Stone: "We'll get married soon. I just gotta sturdy up — I gotta propose in a fire way."
Because when you propose to an almost-billionaire, you obviously can't do it in a low key way.
"We was just two kids, fucking around," he told the publication. "Maybe, like, the first week, you don't know if it's real or a fling. Then the second week you're like, 'Whoa, I'm still talking to her, she's responding, I'm responding. We ain't run out of a thing to say.' And it got to a point where I was like, 'I need her with me to operate. She's that one.'"
Travis Scott and Kylie Jenner welcomed their daughter Stormi earlier this year in February.
 

View this post on Instagram

 
2. Josh Duhamel wants to find someone young enough to have kids with after Fergie split.
 

View this post on Instagram