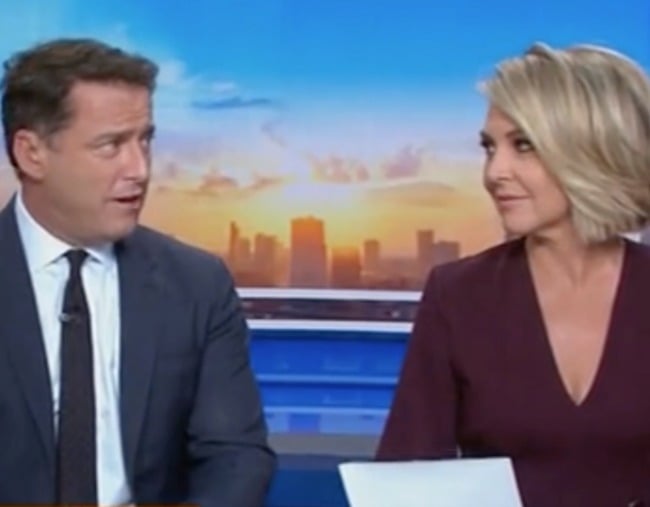 Karl Stefanovic's first morning back on the Today Show has coincided with the release of full details of what was said in his rant to brother Peter about co-host Georgie Gardner while in an Uber.
And while Gardner has not directly commented on the saga, she branded Stefanovic "pathetic" in what appeared to be a thinly veiled nod to the drama during an unrelated segment on this morning's show.
After an entertaining story on a UK sausage dog parade, Stefanovic joked he could not watch the footage due to being "savaged by a sausage dog as a child".
Watch the exchange in the video below.
After being urged to "face his fears" by newsreader Deborah Knight, Gardner said, "Well, that's right. That's coming up, don't you worry about that."
It gave the impression to some viewers that she was not strictly talking about the sausage dog segment.
Hey @thetodayshow someone tell Georgie Gardner that the tension and dislike of Karl is coming off her in waves……

— Mattie (@PrincessMattie1) March 18, 2018