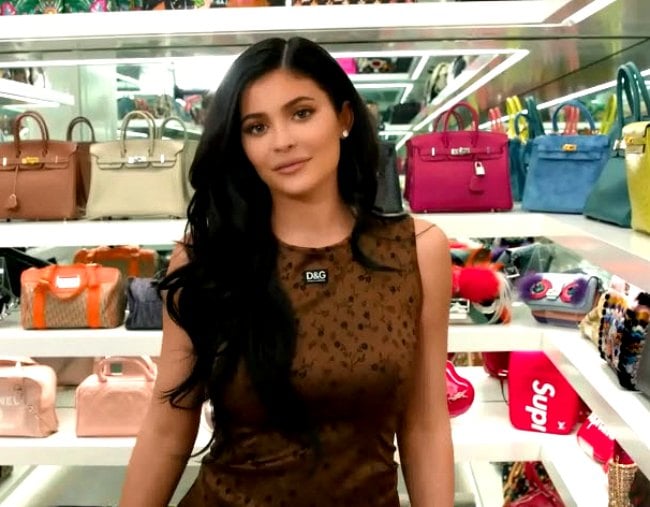 When Kylie Jenner showed fans the cavernous insides of her "purse closet", it was an overwhelming experience to say the least.
Viewers were greeted with rows upon rows of designer handbags, with their combined total estimated to be north of a million dollars.
Sharing the three-minute video on her Youtube channel, the 21-year-old shared her luxury Hermes, Chanel, Gucci and Louis Vuitton bags, which FYI sit in their own room that could rival the size of your typical inner-city bedroom.
BEHOLD: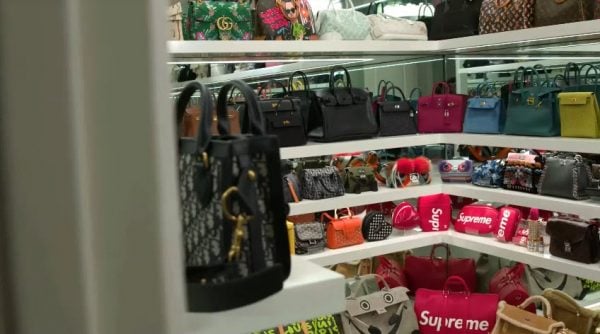 There were a few gems in her staggering collection. The mum-of-one showed off her many Hermes, Birkin and Kelly bags (Roxy Jacenko is a fan too), which are revered for their cost and investment appreciation potential. Her collection included a rare matte white Niloticus Crocodile Retourné Himalaya Kelly bag which is estimated to be worth nearly AUD$90,000 and a limited edition Dalamation Birkin bag which is worth roughly AUD$27,615.