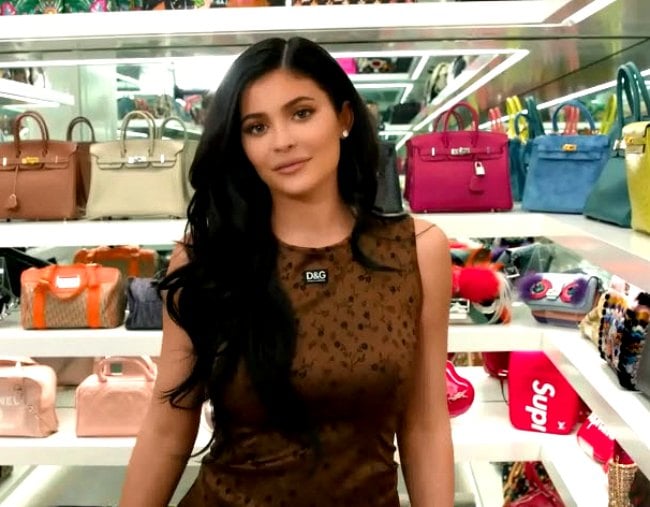 When Kylie Jenner showed fans the cavernous insides of her "purse closet", it was an overwhelming experience to say the least.
Viewers were greeted with rows upon rows of designer handbags, with their combined total estimated to be north of a million dollars.
Sharing the three-minute video on her Youtube channel, the 21-year-old shared her luxury Hermes, Chanel, Gucci and Louis Vuitton bags, which FYI sit in their own room that could rival the size of your typical inner-city bedroom.
BEHOLD: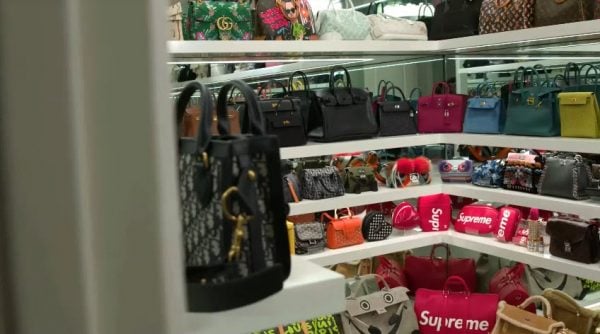 There were a few gems in her staggering collection. The mum-of-one showed off her many Hermes, Birkin and Kelly bags (Roxy Jacenko is a fan too), which are revered for their cost and investment appreciation potential. Her collection included a rare matte white Niloticus Crocodile Retourné Himalaya Kelly bag which is estimated to be worth nearly AUD$90,000 and a limited edition Dalamation Birkin bag which is worth roughly AUD$27,615.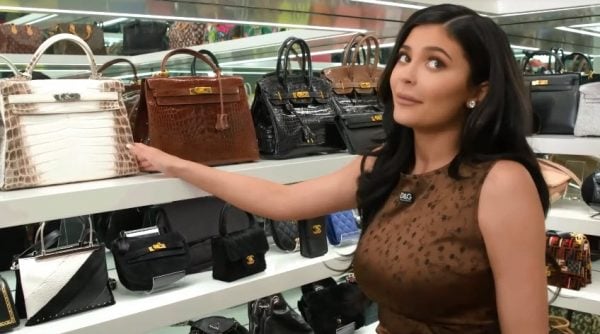 Another highlight was the fluoro pink mini Hermes Kelly bag which Kylie plans on saving as six-month old Stormi Webster's first handbag, and at roughly $10,600, we have honestly never felt so poor.
Happy days.
Watch to see Kylie show off what will be Stormi's AUD$10,600 first handbag.
However, blisteringly expensive handbags aside, there was one blink-and-you'll-miss-it detail we weren't quite expecting. As Twitter user Magdalena pointed out, it seems like Kylie made the photographers wear shoe covers while filming her in her purse closet.
While we know older-sister Khloe Kardashian is a major neat freak and partial germaphobe - she stacks her cookies in a very systematic way AND apparently changes her sheets every two days - could this behaviour have rubbed off on Kylie as well?
If I had a handbag walk in wardrobe worth over a million dollars I'd also make people wear bags over their shoes ???????????????????? @KylieJenner #hermes #rich pic.twitter.com/oc7qyekKiH

— Magdalena (@magdaa93) August 15, 2018
Now excuse us while we go and eat our tinned tuna and beans and feel a little sorry for our penny-poor selves.
What do you think of Kylie's next-level wardrobe? Tell us in a comment below.