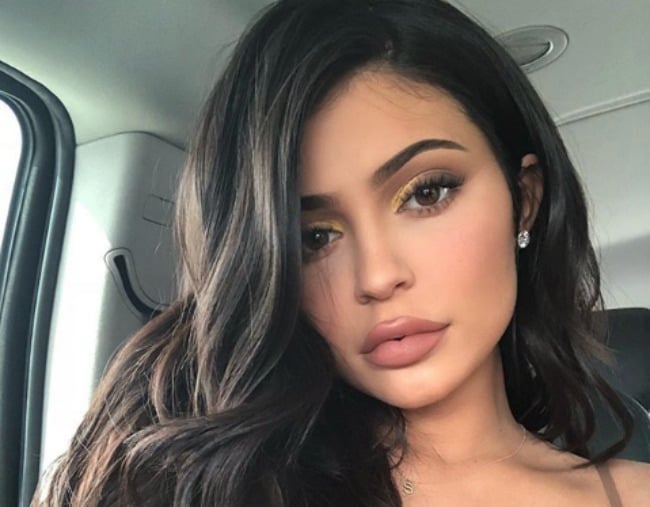 She has the famous 'full lip' look behind the $800 million beauty empire Kylie Cosmetics.
But now, Kylie Jenner has had her facial fillers removed.
The youngest Kardashian/Jenner sister, who is well on track to becoming the world's youngest billionaire, confirmed the news in an Instagram post earlier this month.
"I got rid of all my filler," the 20-year-old responded to a follower's suggestion that she looks like "the old Kylie".
"Natural lips please be here to stay," another fan wrote.
Although most fans were happy to see the beauty mogul's new look, others have come up with bizarre and outright awful theories behind why she's ditched her famous lip filler.
The most outrageously awful theory of all? Kylie dissolved her fillers to look "more Asian".
Ugh, really?
Come on people, can't a girl get rid of her lip fillers without it meaning anything?
The mum-of-one has been subject to paternity rumours since she gave birth to her daughter Stormi in February.
According to The Sun, Kylie reportedly even went as far as a paternity test to prove her baby's father was her current partner Travis Scott and not her ex-boyfriend, Tyga.
But despite all this, some trolls still believe Stormi's father is Tyga, claiming Kylie is ditching the fillers to look more like her daughter Stormi and her supposed father Tyga, who is of Vietnamese descent.
Watch: After months of speculation, Kylie Jenner admits to getting lip fillers on Keeping Up With The Kardashians.
According to The Mirror, other theories behind the removal of her fillers include claims that it's all part of a business plan to move Kylie Cosmetics away from their signature best-selling lip kits into different beauty products.
But it seems trolls are way off the mark.
In a video on her app back in 2015, Kylie hinted that she would be happy to go back to her natural lips down the track.
"You know what's weird? I've been into small lips lately. Like, I want them to look small," she said.