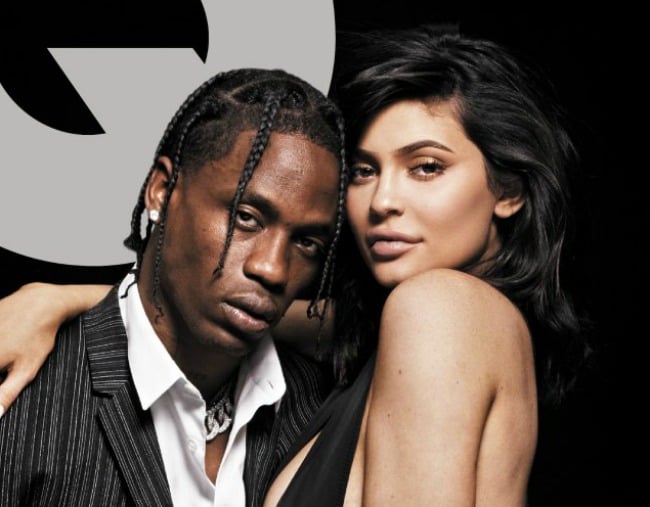 When GQ released their August issue featuring Kylie Jenner and Travis Scott on the cover, there was one glaring detail fans simply could not wrap their heads around.
While 26-year-old rapper Travis is pictured sitting on an office chair wearing a pinstripe suit, Kylie – the 20-year-old "self-made" multi-millionaire is sitting on his lap, wearing a tiny one-piece swimsuit.
Now it's 2018 and we accept the notion of power dressing as extending beyond a pantsuit, and we embrace a woman owning her sexuality and body, but it still left fans feeling unsure.
Presenting GQ's newest cover stars: @KylieJenner and @trvisXX https://t.co/vWLD1hNHfE pic.twitter.com/92FOBicDBZ

— GQ Magazine (@GQMagazine) July 17, 2018
This would have been so much better with Kylie in the power suit and Travis shirtless.

— S-A-V-A-G-E (@swaye77) July 17, 2018