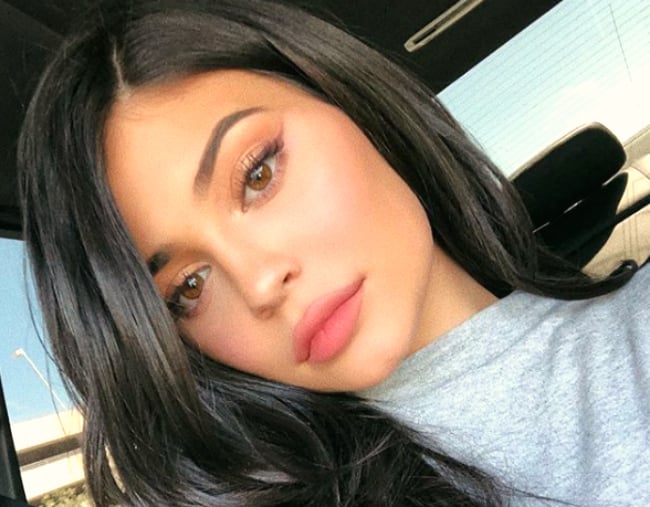 Yesterday, Kylie Jenner wore a crop top. And a pair of shorts.
Then, she had someone take a photo of her so she could upload it to Instagram.
It was a lovely photo – the 20-year-old's daughter Stormi looking adorable in a matching ensemble on her hip was especially cute.
At first glance, there was precisely nothing extraordinary about this photo.
But for a Sydney fashion label, Kylie's post translated into thousands of dollars in sales.
Minutes after the cosmetics entrepreneur hit send on that photo, the crop top and shorts set sold out.
The crop top in question?
The Naked Tiger x Andi-Bagus Bowie Crop Top, a $59 white, long sleeved handmade mesh number. It has lots of holes in it.
Kylie also wore the matching $39 Bowie high-waisted shorts. There are holes in those too.
The Daily Telegraph reports the Sydney label's founder Zoe Irvine had no idea her matching set would feature on Kylie's Instagram. Nor did she know it would come into contact with, or be vomited on by baby Stormi.
Both the crop top and shorts now have a two-week pre-order waiting list. The label also gained around 3,000 Instagram followers.
Not bad for a day's work, eh?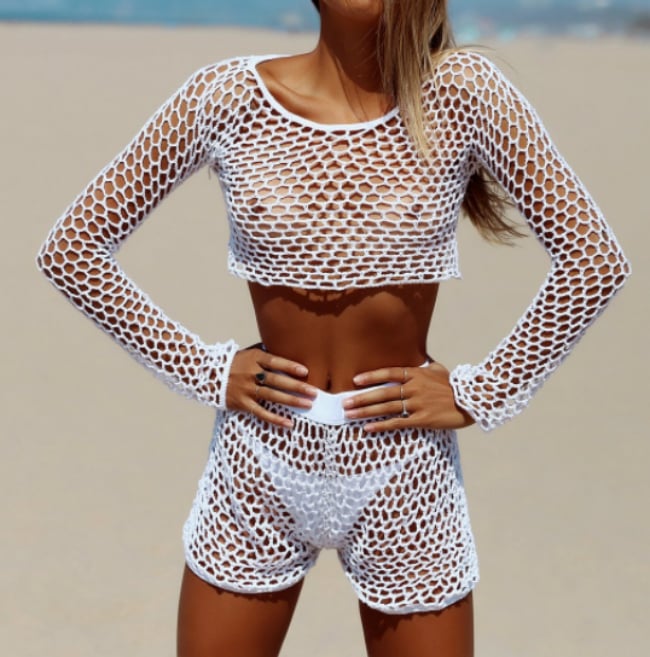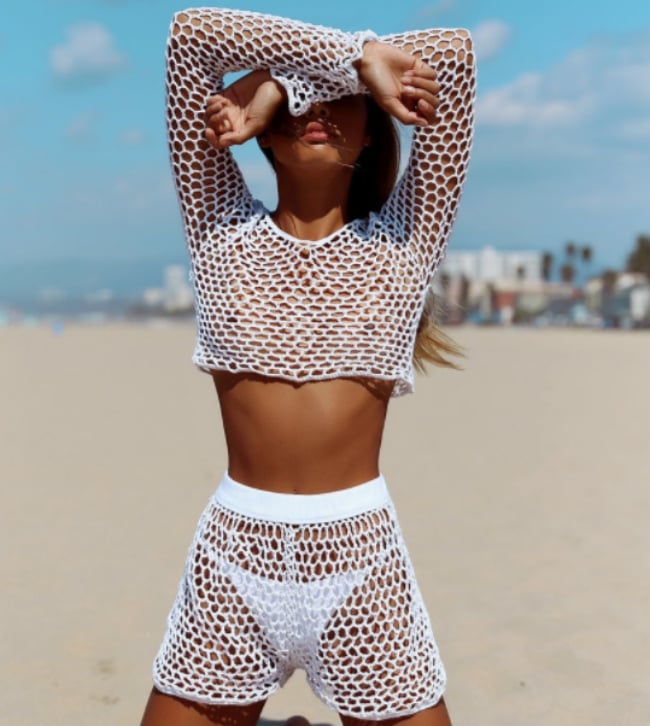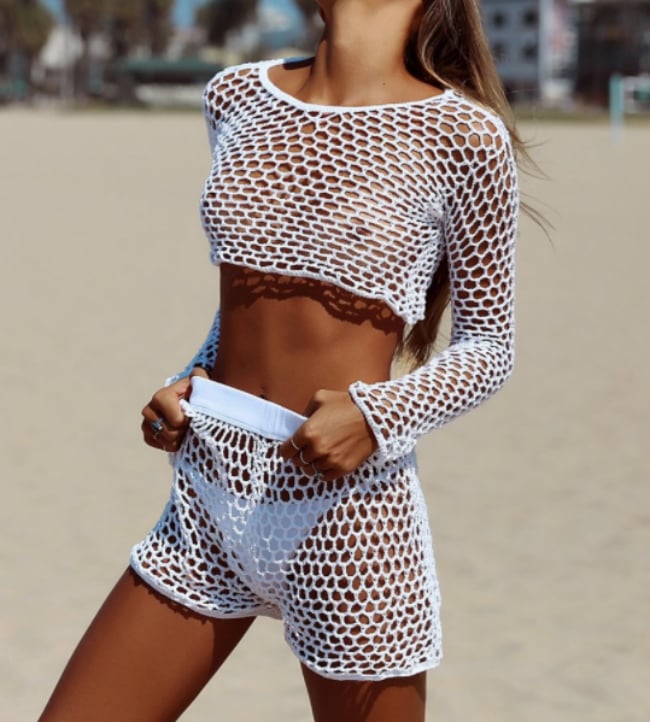 By the looks of the label's website, the ensemble is styled to be worn over your bathers (or with nips poking out) on a sunny day at the beach.
But hey, when you're an entrepreneur worth approximately $386 million, you can wear whatever you want, wherever you want.
Even more so when you're earning a casual $1 million per Instagram post. Not a typo.
According to new data from D'Marie Analytics, Kylie has become the first Kardashian-Jenner to pocket over $1 million US (over $1,300,00 AUD) for each selfie and red leather interior car shot she posts.
The evaluation shows it was the birth of her first child in February that pushed her into the top social media earner spot, ahead of Beyonce, and her sisters Kim and Khloe.
Essentially, everything Kylie touches turns to dollar bills.
Even a crop top with holes in it.
Speaking of Instagram businesswomen, Showpo CEO Jane Lu talked to Rachel Corbett about how to build a business on Instagram on Lady Startup below.