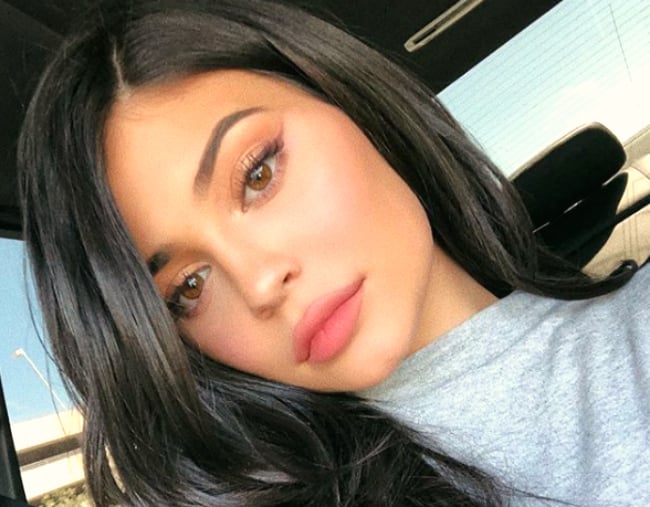 Yesterday, Kylie Jenner wore a crop top. And a pair of shorts.
Then, she had someone take a photo of her so she could upload it to Instagram.
It was a lovely photo – the 20-year-old's daughter Stormi looking adorable in a matching ensemble on her hip was especially cute.
At first glance, there was precisely nothing extraordinary about this photo.
But for a Sydney fashion label, Kylie's post translated into thousands of dollars in sales.
Minutes after the cosmetics entrepreneur hit send on that photo, the crop top and shorts set sold out.
The crop top in question?
The Naked Tiger x Andi-Bagus Bowie Crop Top, a $59 white, long sleeved handmade mesh number. It has lots of holes in it.
Kylie also wore the matching $39 Bowie high-waisted shorts. There are holes in those too.
The Daily Telegraph reports the Sydney label's founder Zoe Irvine had no idea her matching set would feature on Kylie's Instagram. Nor did she know it would come into contact with, or be vomited on by baby Stormi.
Both the crop top and shorts now have a two-week pre-order waiting list. The label also gained around 3,000 Instagram followers.