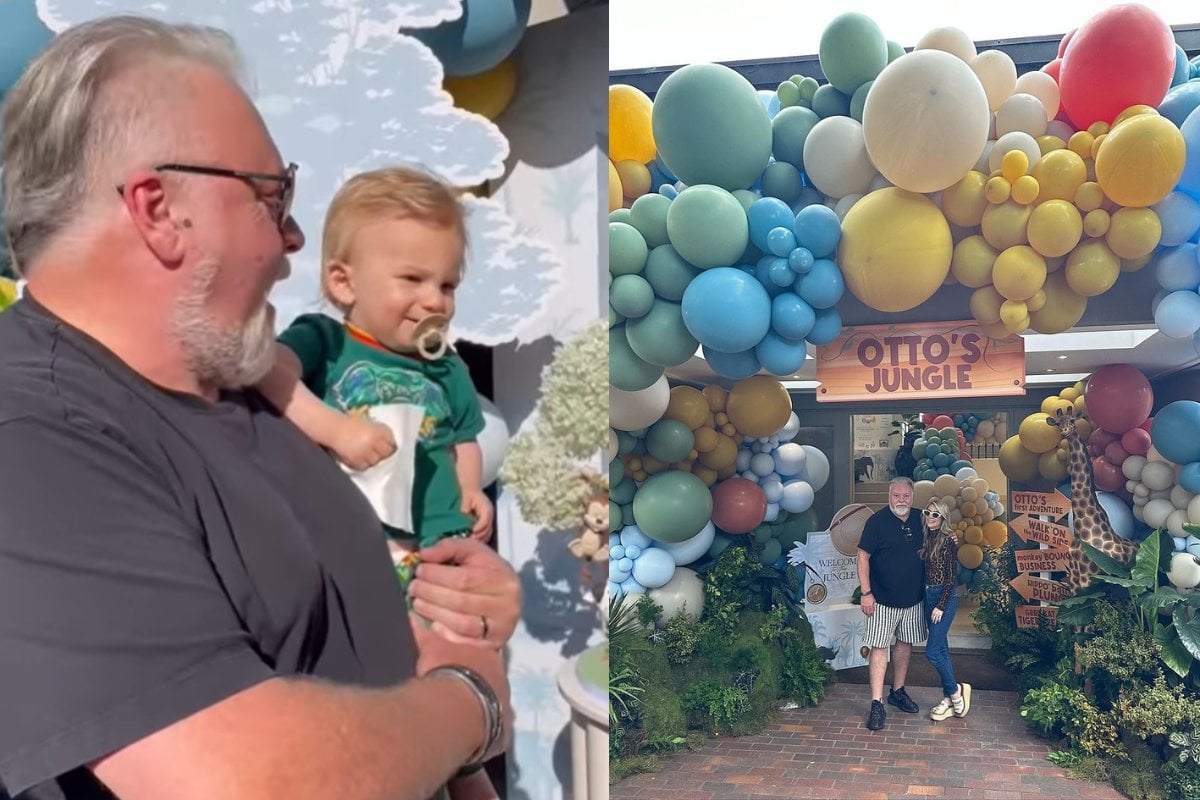 No one really remembers their first birthday, do they? But if it is possible, I sincerely hope that Otto Sandilands grows up with deep, engrained memories of his.
Because it "only" cost $25,000, and what the actual heck.
Parents Kyle Sandilands and Tegan Kynaston splashed the cash for Otto's first birthday party at their Sydney home over the weekend, with an intimate (?) 60-person guest list and a seven-foot giraffe.
Among the guests were Sandilands' radio co-host, and Otto's godmother, Jackie 'O' Henderson, and his bestie John Ibrahim.
The day was jungle-themed and included 'rumble in the jungle' jumping castle, slides, a ball pit and so. many. balloons.