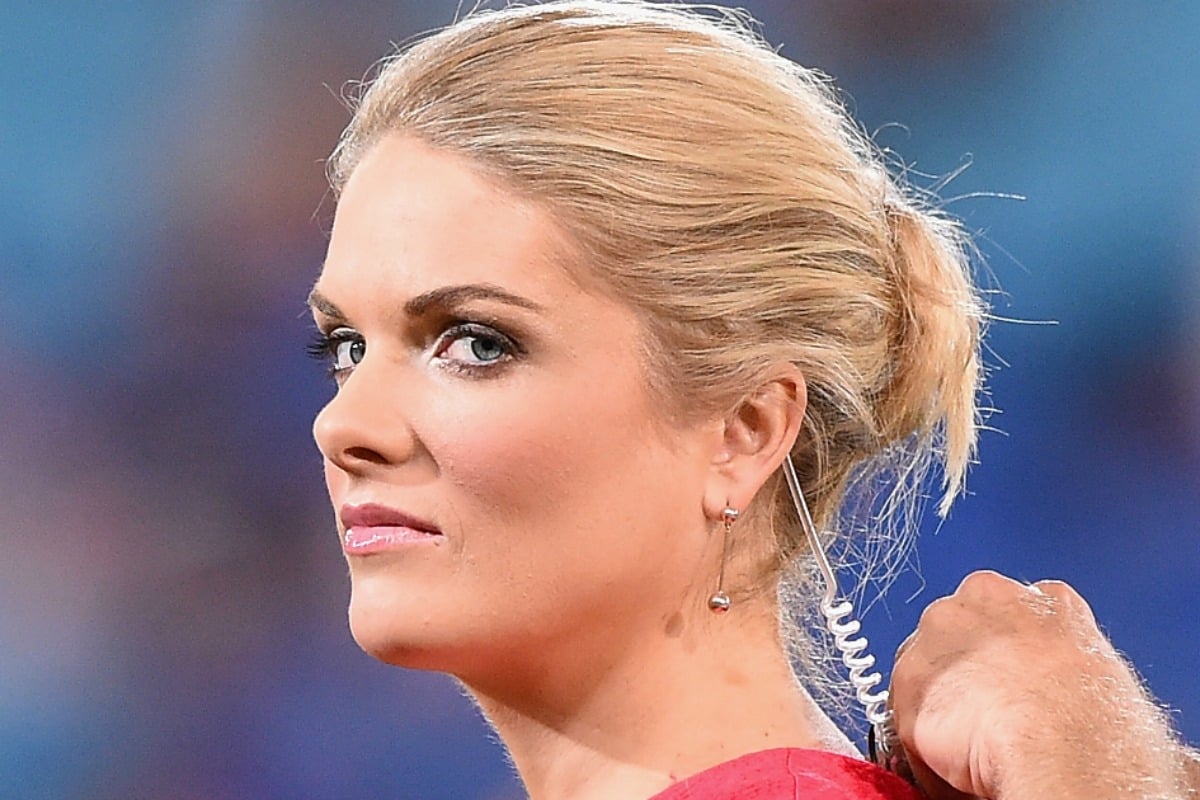 As Erin Molan suffocates under a barrage of abuse for daring to sit on a seat traditionally occupied by a man, Kyle Sandilands has decided to add to it.
On Friday morning, former rugby league player and television personality Beau Ryan used his platform on KIIS 106.5's Kyle and Jackie O Show to defend his colleague Molan, who has been placed unwittingly at the centre of an alleged 'feud' with former rugby league player and commentator Andrew Johns.
But despite knowing how much the abuse has affected 37-year-old Molan, Sandilands remarked: "I've met her, she's lovely, but I have heard from multiple sources that she is sometimes difficult to work with."
This is a man who has worked in radio for 27 years. He knew exactly what he was doing. Those four words, 'difficult to work with', will stick to Molan like tar.
Erin Molan talks about her anxiety to Show And Tell. Post continues below. 
And is there anything more cowardly than using the term 'multiple sources'?
"Not as in a diva style," he clarified (ever heard a man described as a diva?), "but as in [she says], 'You can't say that, you can't do this'. Maybe some people don't like having to tiptoe around people?"