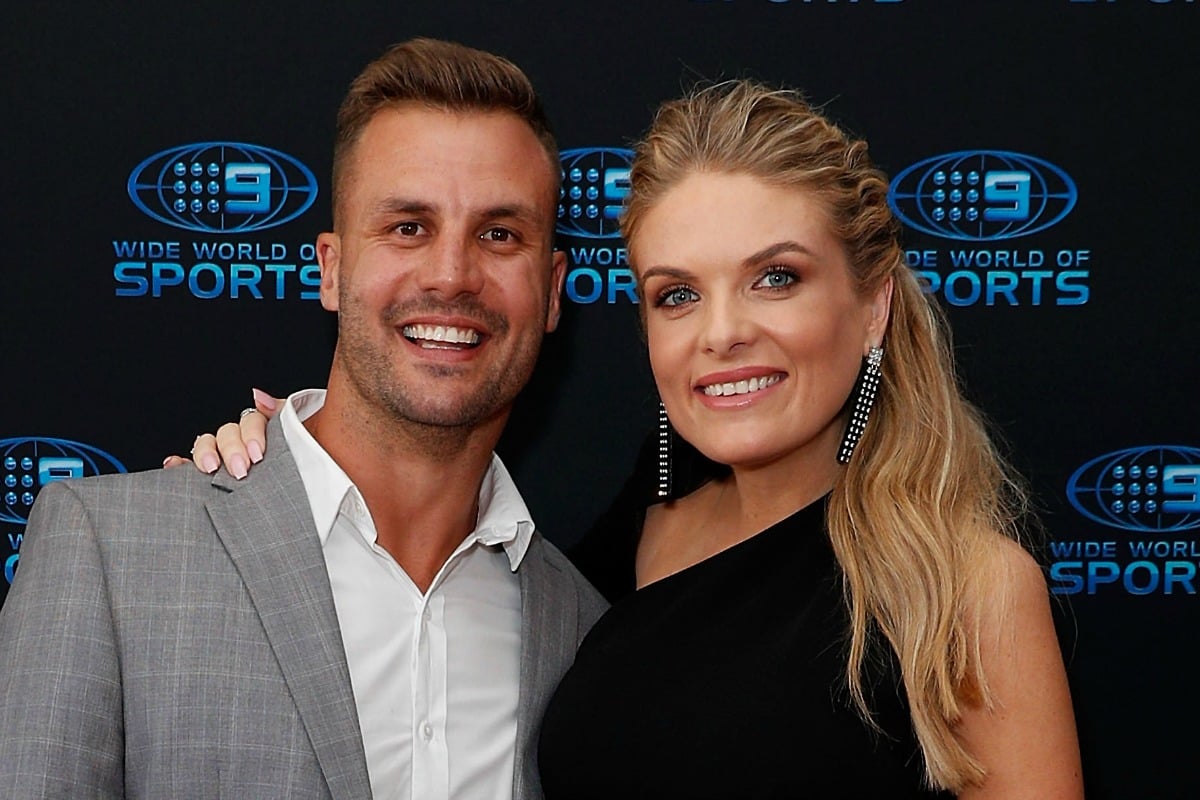 The more you look at the avalanche of abuse that is attempting to bury Nine sports reporter Erin Molan, the less it makes sense.
It began with a rumour published by The Daily Telegraph.
An unnamed source told the publication that former professional rugby league player (arguably the best of all time) and commentator Andrew Johns, refuses to work with Molan due to a "personality clash".
The 'feud', a term reserved solely for instances where a woman is involved, allegedly began when Molan was appointed host of The NRL Footy Show at the end of last year, replacing Paul Vautin.
The ink had barely dried on the story when Johns publicly denied it.
He referred to the leak as nothing but "rumours and innuendo". Channel Nine said the same. But the damage had already been done.
Erin Molan thanks fans for support after Kelly Landry allegations. Post continues below. 
This week, Molan has been inundated with abuse that might befit a war criminal.
Murder. Rape. Threats against her family. You know, that kind of thing.
Others have said she's ruined rugby league. She's pushed the greatest rugby league player out of the commentary box, when she doesn't even know what she's talking about. Others have asked – a theme throughout her decade long career – who she's sleeping with in order to keep her job.
On Friday morning, former professional rugby league player and television personality Beau Ryan spoke on The Kyle and Jackie O Show.
"We all get trolled. Everyone in the media gets trolled (but) she cops it, man," Ryan began, who co-hosted The NRL Footy Show for a number of years with Molan.
"She's done her apprenticeship in TV, it took her a while to break in – especially as a woman in the NRL as a presenter. It was tough and I've got nothing but respect and love for her. She is super-professional."