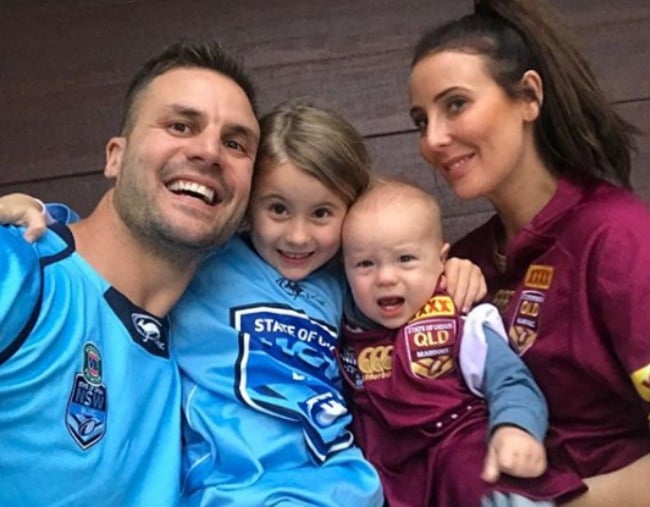 In 2015, Beau Ryan's relationship with his wife, Kara, reached breaking point.
The high profile former NRL player was publicly outed for having an affair with former Hi-5 star, Lauren Brant.
Brant's former fiancé, Warren Riley, went public with the accusation during an interview with Woman's Day magazine.
During a candid conversation on News.com.au's Ball's Deep podcast this week, Ryan, 33, spoke about what led him to that moment.
"When I retired I was very self absorbed and focused on working and providing," Ryan told the podcast.
"We spent a lot of time apart, and in 2014/15 I was working my a**e off but I wasn't connected and I wasn't really connected to anyone."
The former Sharks player said "doors were opening left, right and centre" for him, but he was shut off from his personal life.